SEPTEMBER UPDATES:

09-02-06 We went to a Labor Day pool party and Chase loved it. He played in the pool, with the kids, ate hotdogs and chowed on some watermelon. Thankfully there was plenty of water around to clean him off!!

09-13-06 to 09-17-06 Chase spent these days with Aunt Steffany and Uncle Mike and the 4 J's while Mommy and Daddy went on a business trip to Chicago. He loved playing with the whole gang. Unfortunately he did bite Jenna a few times and was almost expelled from the Ryan home. When Mommy and Daddy got home he didn't even act like he had missed us!

09-22-06 Today Chase weighs 24 pounds 4 ounces.

09-23-06 Today Chase got his first offical haircut. Mommy and Daddy took him to Snipits and he was such a big boy. He sat in the chair all by himself and played with the bubbles that Daddy was blowing at him to keep him preoccupied

09-24-06 Chase went to Festival in the Park. He loved the people watching, but more than that he loved the rides. He cried everytime he had to get off of one... Look out Carowinds when Chase gets just a little older.

SEPTEMBER PICTURES: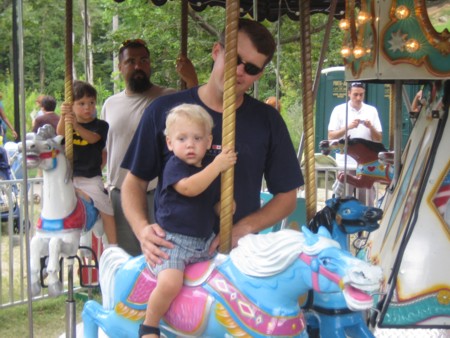 Does this horse go fast??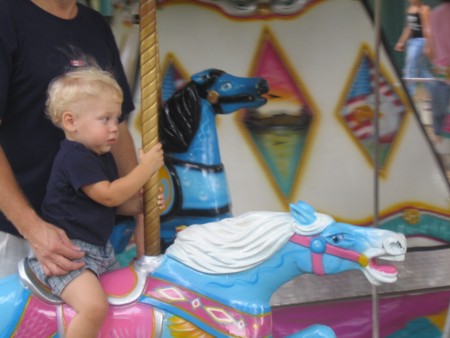 I am holding on... I want it to go faster!!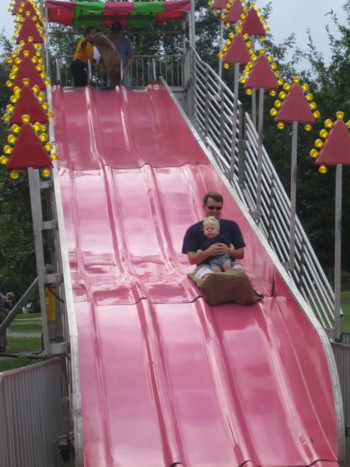 Sliding Away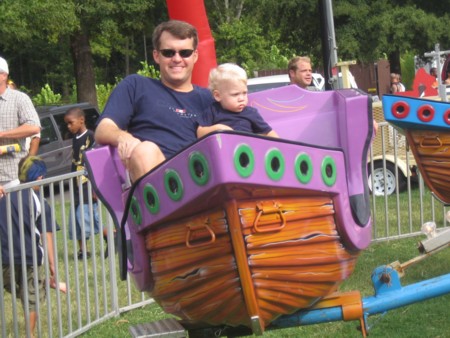 Riding high with Daddy.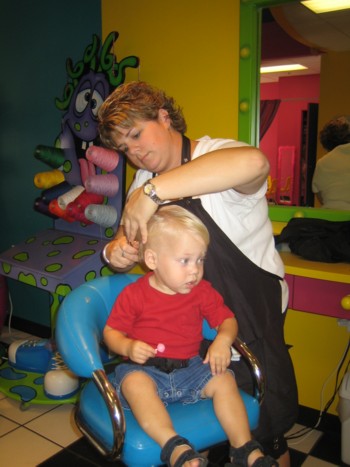 Chase's first haircut.

Puppy kissing Chase.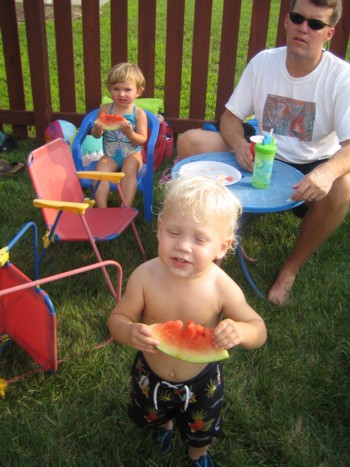 Chase chowing on some watermelon.