OCTOBER UPDATES:

10-4-08 Chase and Mommy went to the Childrens Schoolhouse Carnival in Davidson. Couldn't believe how hot it was - it is October and we are ready for fall.

10-23-08 to 10-26-08 Off to Charlottesville VA for Scott's 20th High School Reunion. Chase loved seeing GeeGee, Aunt Meg, Granny B and all his Charlottesville friends.

10-29-08 Chase and the cherub choir performed for the church. They all did a wonderful job!

10-31-08 HAPPY HALLOWEEN - We went to the Deans for the annual Halloween Cookout. Chase was Lightning McQueen from the movie Cars and was very excited about all the candy he got.

OCTOBER PICTURES: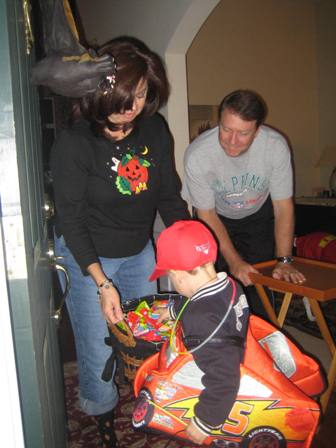 Getting treats for the neighbors Jim and Sylvia Hahn.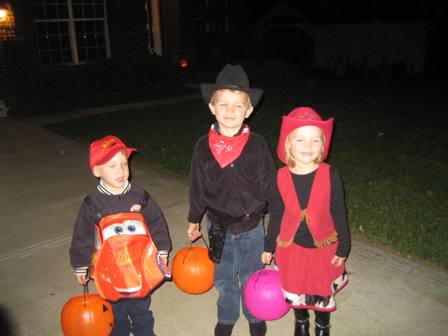 Heading out with Ben and Ella Hudgins to get all the candy they can!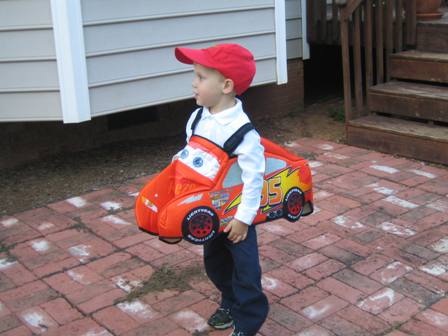 Lightning McQueen.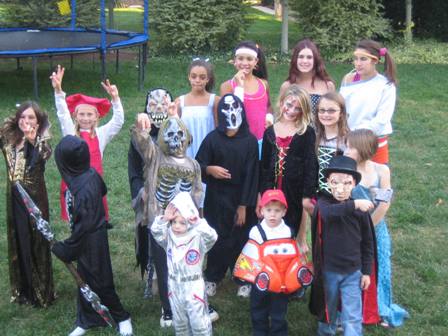 All the kids at the annual Deans Halloween Cookout.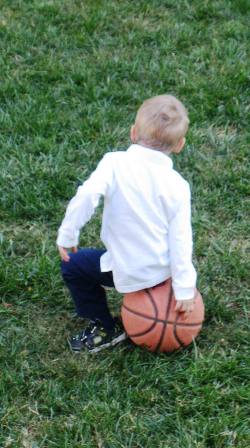 Waiting to play ball with the "big" kids.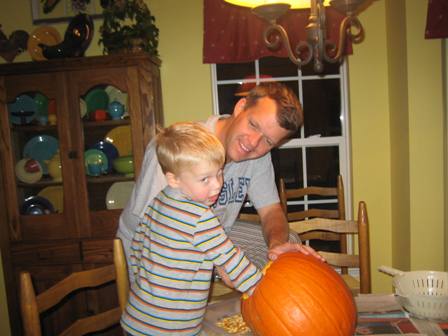 Yes, you caught me carving the "great" pumpkin.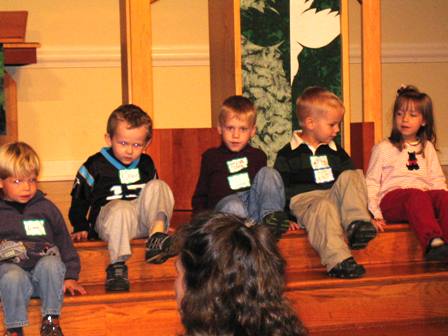 Bruce, Chase and Tyler patiently waiting to "wow" the crowd.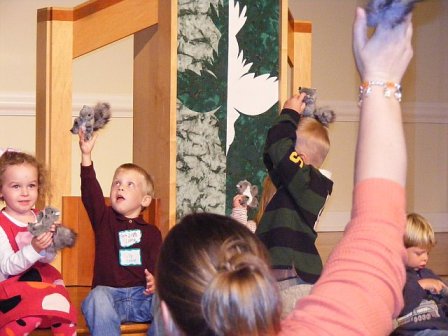 Singing loud and proud while using a squirrel to help tell the story in their song.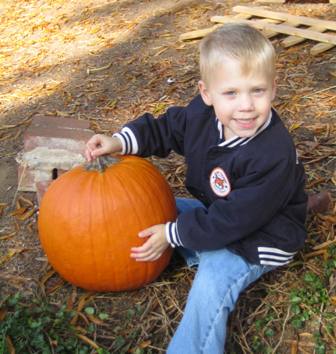 Mom - This is the "one" - I just know it is!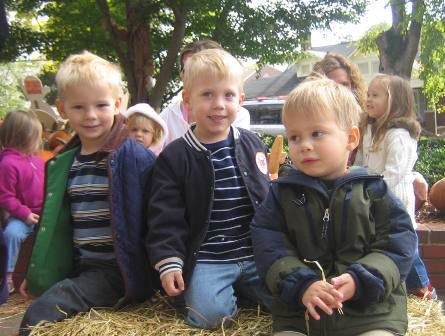 Class trip to the "Pumpkin Patch". Chase hanging with two buds - Rhys and Tyler.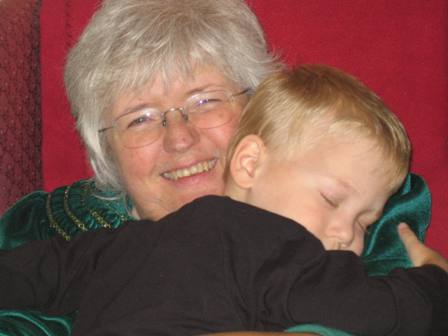 Granny B getting one of Chase's BIG hugs.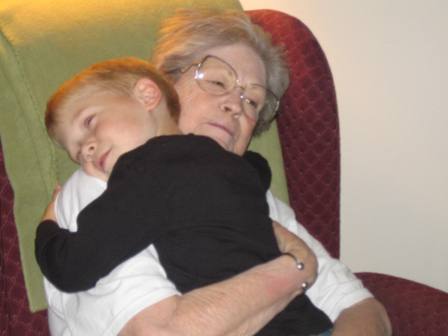 Sharing hugs with Aunt Meg.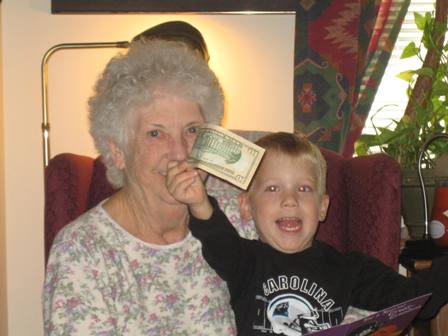 Getting spoiled by GeeGee - Chase's favorite gift "money".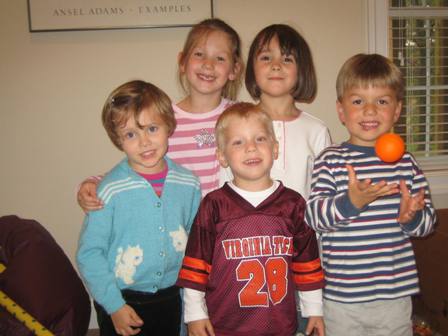 The Charlottesville Gang.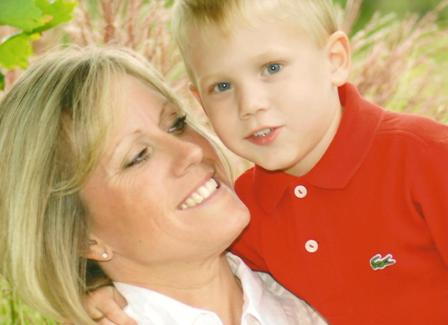 Can it get any sweeter?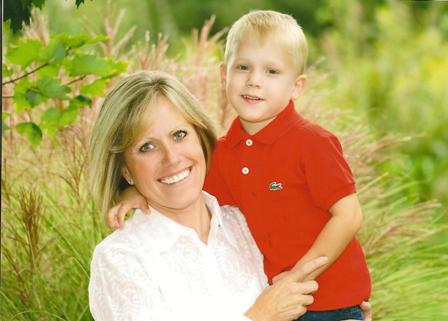 Mom and Chase.

Grandma McKinney and her 5 grandchildren - Jake 10, Jillian 7, Joseph 5, Chase 3 and Jenna 3.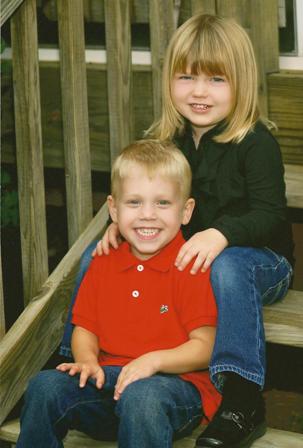 Frick and Frack - being sweet.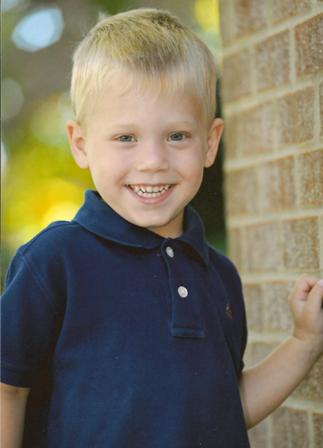 3 Year Old Preschool Picture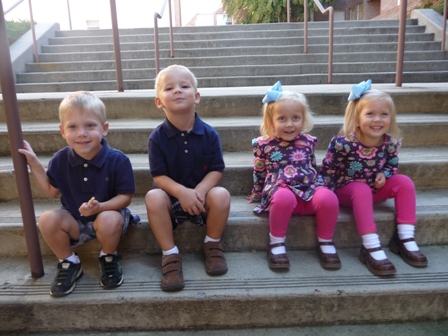 Hanging out with my school buds... Chase, Tyler, Kendal and Kori.