OCTOBER UPDATES:

10-04-05 Today we had to lower Chase's bed. He is now pulling up on everything and was getting ready to jump out of the bed! He also climbed his first stairs today. He has figured out that once he has pulled himself to a standing position if he cocks his leg he can get up on something. He made it two steps and then decided he was done - but has not figured out that it will hurt if he just stops and lets go... Thank goodness Daddy was there to save him! Baby gate goes up tonight!!

On Sunday 10-09-05 we took Chase to get his first pumkin. He didn't quite know what to make of the pumpkin patch!

10-11-05 Today Chase hit two milestones... (1) He is 10 months old today! (2) His first tooth broke the skin! His top left tooth has offically come in. Yes, our kid is not normal - he gets his top teeth before his bottom... but then again has Chase done anything normal??

On 10-20-05 Chase weighed 18 pounds 5 ounces.

10-21-05 to 10-30-05 We traveled to Grandma & Papa McKinney's lake house outside of Clemson, South Carolina. Chase was much better this trip than the last. He still is not a car traveler, but he slept much better this time. He went to the lake to meet his Great Grandma Waite (Stacy's Grandmother) and his Aunt Jodi. He loved seeing them and playing with his cousins!

10-30-05 Chase started waving bye bye when asked. At first we thought it was just a fluke, but he has done it everyday since.

10-31-05 Chase enjoyed his first Halloween as a cow. He went to Aunt FeeFee's for a cookout and to play with the neighborhood kids. Chase was not much for the trick-or-treating - and the time change didn't help - he tuckered out after three houses.

OCTOBER PICTURES:


The cow with his pumpkin!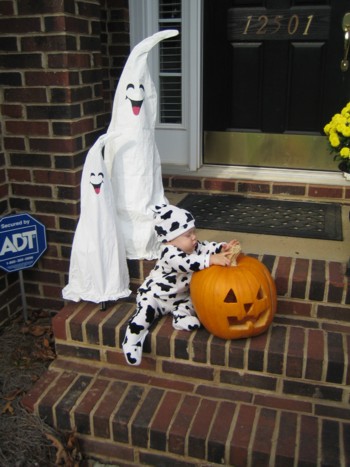 Chase hanging out with the pumpkin and the ghost... Waiting for it to get dark to be able to trick-or-treat!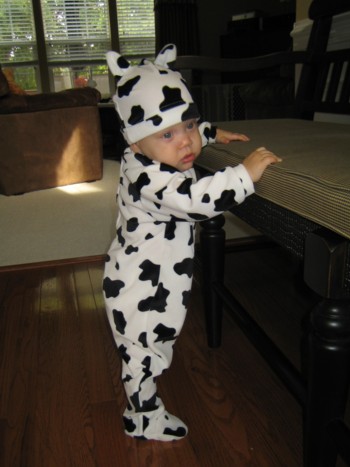 Chase showing off his cow costume.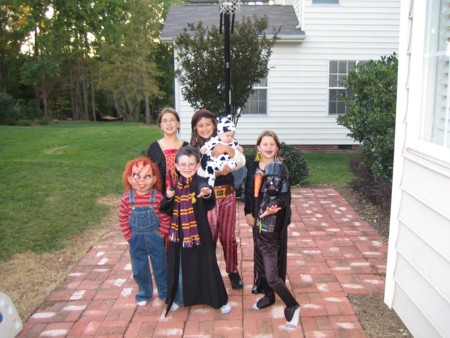 The neighborhood kids ready to trick-or-treat.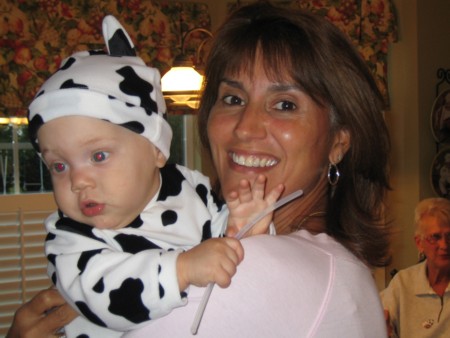 Aunt FeeFee (Stacy's friend Felicia) and "The Cow".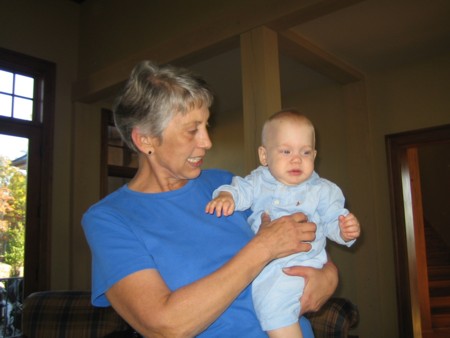 Chase getting to know his Great Aunt Jodi (Stacy's Aunt).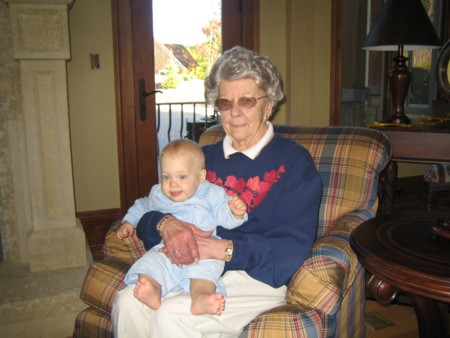 Chase hanging out with his Great Grandmother Waite (Stacy's Grandmother).

Four Generations... Chase, Stacy, Grandma McKinney (Stacy's Mom), and Great Grandma Waite (Stacy's Grandmother).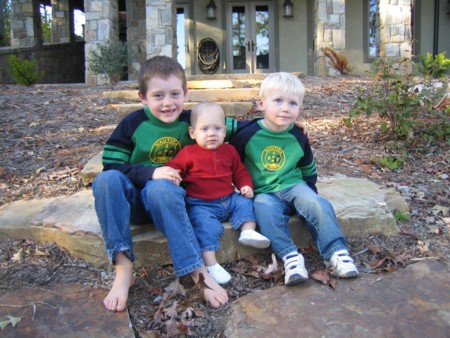 "Just The Boys" Chase with his cousins Jake and Joseph.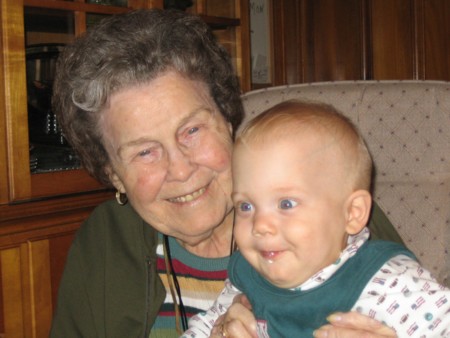 On the way to the lake, Chase stopped in Greenville to visit his Great Grandma McKinney.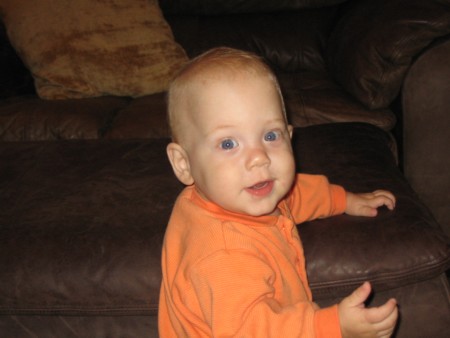 10-23-05 Chase is in his Halloween PJ's. We are getting him geared up for the Great Pumpkin next weekend!!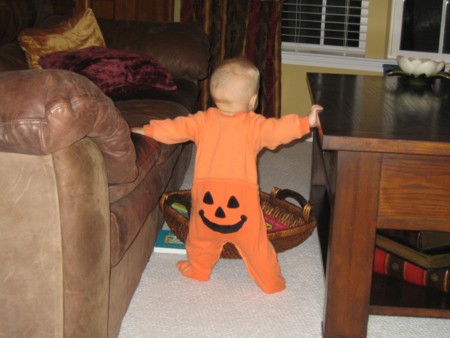 Pumpkin Butt!! His new trick is walking up and down holding on to the couch and coffee table.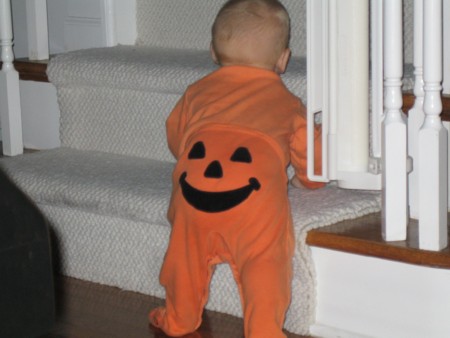 We get smiles from both ends!! Chase loves to climb the stairs.. As you can see we now have a gate put up, we just have to remember to close it!!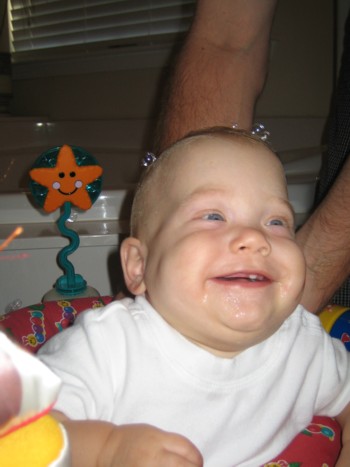 Chase showing his first tooth! We now call him snaggle tooth!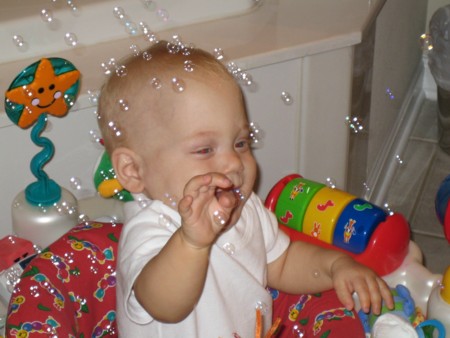 Chase is playing bubbles with Daddy. They had a great time blowing bubbles in the bathroom - it was too cool to do it outside. At least Daddy was smart enough to do it in the bathroom!!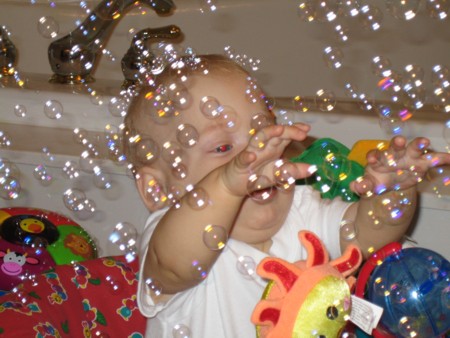 Chase trying to catch the bubbles.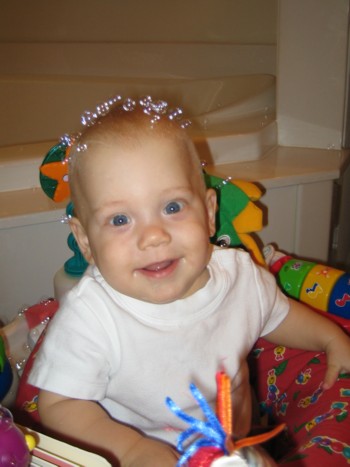 Bubble Happy Boy!

Chase loves the Leap Frog Play Table... He spends hours playing and standing!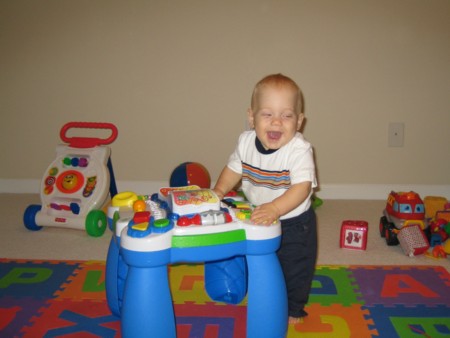 Chase laughing as he really thinks he can let go and walk... He keeps forgetting he hasn't mastered the balance thing yet!!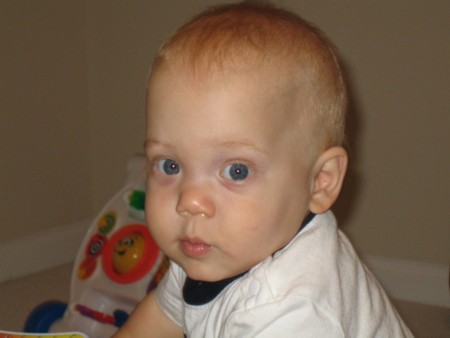 Runny Nose Chase... That new tooth is not just doing a number on his gums it is working hard on his nose too!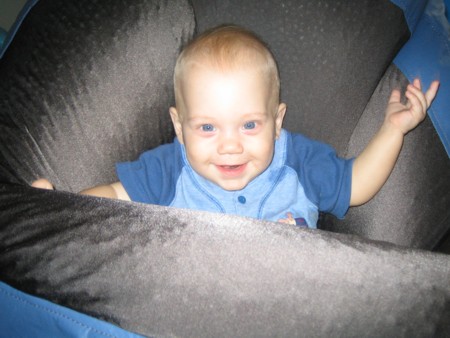 Lost in Daddy's Bean Bag Chair!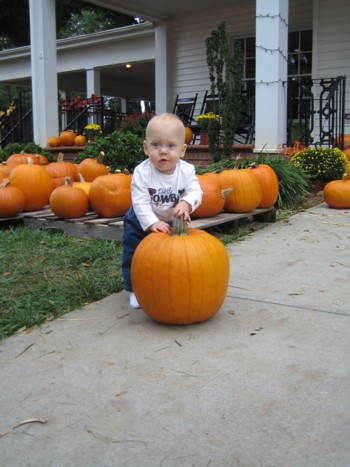 This is the pumpkin Chase picked out. We will have to see how he decides to carve it!!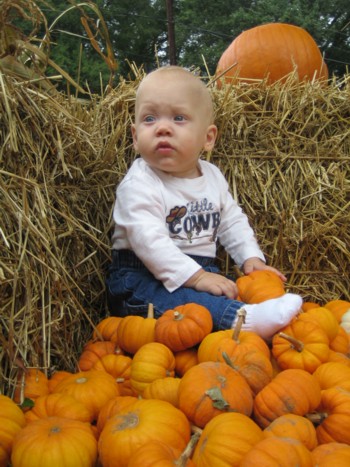 Day Dreaming of the Great Pumpkin.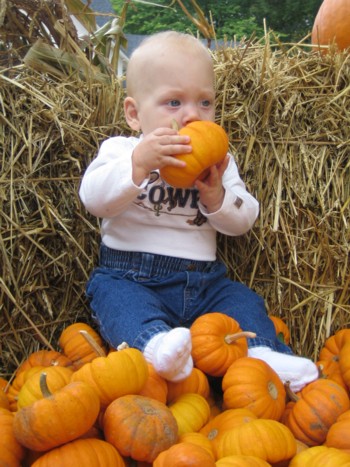 Chase didn't realize you had to cook the pumpkin before you ate it!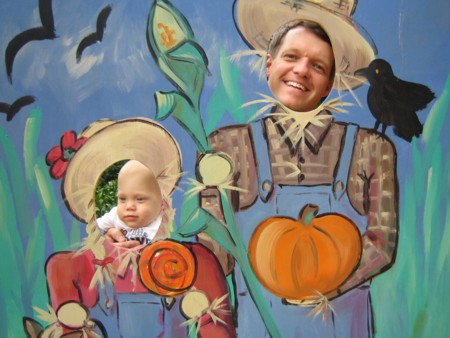 Daddy and Chase as Scarecrows... Aren't they cute?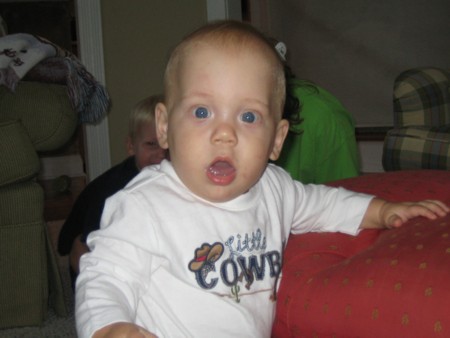 YOU CAUGHT ME! With Chase mobile and pulling up, you never know what he is into or doing!