NOVEMBER UPDATES:

11-10-07 Chase got to see Santa for the first time this season. Boy was he excited. He even waited in line for 45 minutes PATIENTLY. For those of you that know Chase that was a major accomplishment. He told Santa he wanted a "Choo Choo Train and Candy". I know this will not be the last trip to Santa's lap!

11-11-07 Chase went to Monkey Joe's to celebrate Karley Winchester's birthday. He jumped, slide, played, ate pizza and ice cream.

11-18-07 Today we went to the Ryans to celebrate Jillians 7th birthday. Happy Birthday Jillian. Chase ate his favorite chocolate cake - actually I think he wore more than he ate!

11-19-07 Chase is going to be a model. We took him to have his 3 year old pictures and the Christmas pictures made and he was a dream. He did everything the photographer asked - posing like a professional. The only way I got him there without a fight was to let him take his reindeer. That turned out to be perfect! They got some of the best pictures with the reindeer.

THE REINDEER - Chase is very attached to his reindeer Rudolph. The reindeer, which is almost as big as he is, goes about everywhere with us. Chase is very excited about Christmas. He loves Santa, trees, lights, etc. When you ask him what Christmas is about he says "baby Jesus". WOW - This is going to be a fun year!!

11-21-07 to 11-25-07 The Hensleys took a trip to Charlottesville to spend Thanksgiving with GeeGee, Aunt Meg and Granny B. Thanksgiving day started with Daddy and Chase cheering Mommy on while she ran the Charlottesville Turkey Trot - way to go Mommy! Then Cari and Kaylee (Chase's Cousins) came over to eat a turkey dinner. After dinner we celebrated Chase's Birthday with cake and candles. This was not the first time over the weekend that candles were put in cake, lit and "happy birthday" sung. I think he was 6 by the time we left Charlottesville for all the celebrating. On Friday Chase went for his offical Santa lap visit. He loves Santa and the camera!! Later that day he spent time with a bunch of Daddy's high school friends kids. He loved running and playing with Cailin, McKenna, Blake and Peyton. On Saturday Chase spent the day with GeeGee, Aunt Meg and Granny B while Mommy and Daddy watched Virginia Tech beat UVA... YEAH... Sunday we headed home... What a wonderful trip all three of us had!!

11-25-07 On the ride back from Charlottesville we stopped in Sparta and picked out a Christmas tree. Chase loved walking thru the trees and picking out just the right one to take home. He couldn't wait to get it off the car and put in the house... Now if we just would get the lights on it he would be happy.

11-29-07 Tonight we joined Kate and Jack Shields at "Davidson Christmas". It is a very nice celebration in the town square - there was Santa, Mrs. Claus, Rudolph, Fire Trucks, A Live Nativity, Music and much more. A little chilly, but it put you in the Christmas mood! Chase's favorite part was seeing a person dressed as Rudolph - so he called the whole function "Rudolphs Birthday Party"

11-30-07 Chase and Jenna went to Brylan's 3rd Birthday Party. They loved the cake, but both had a hard time with the presents being Brylan's and not theirs - I guess that is part of being "3".

NOVEMBER PICTURES: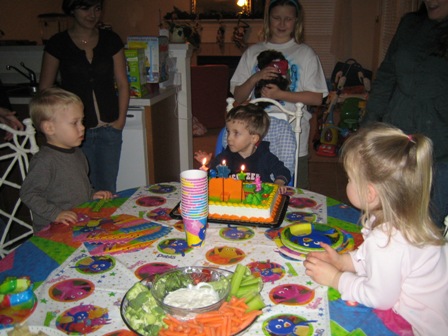 Happy Birthday Brylan - Chase and Jenna helping Brylan celebrate his 3rd Birthday. We love celebrating the NICU graduates birthdays!!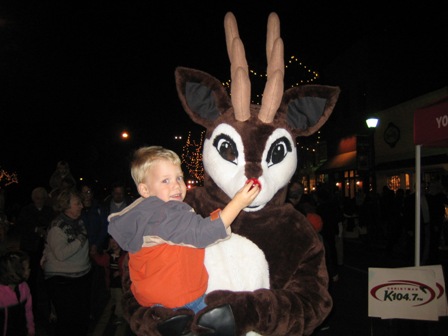 Hey Mom - Look at the red nose.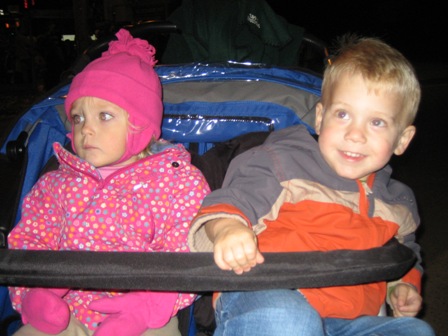 Chase with Kate - Doesn't look like much of a date.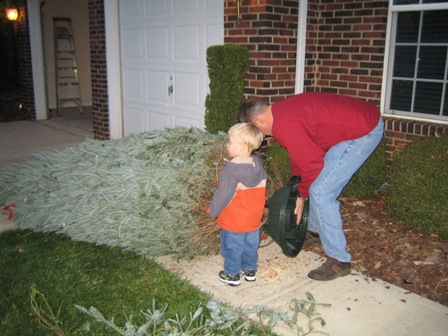 Hurry Daddy. I want to see the tree in the house.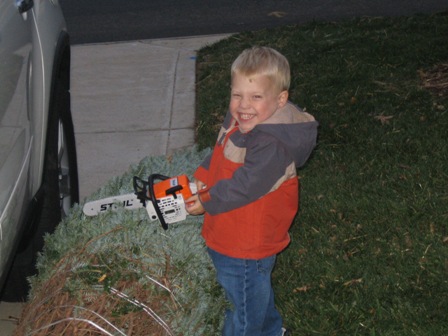 I'm ready to cut! My chain saw is the best!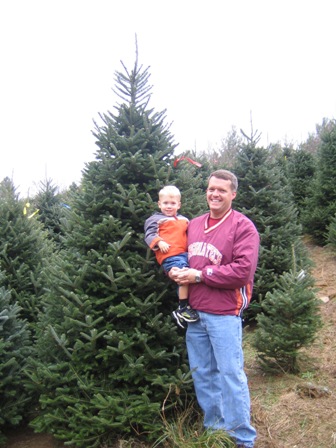 Daddy - this tree looks good. Lets take it home!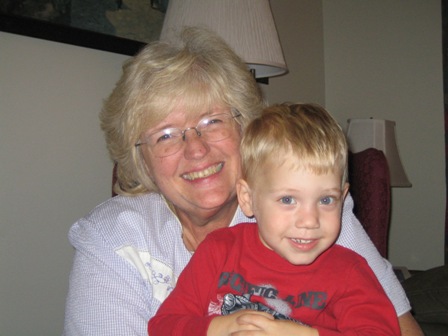 Me and Granny B.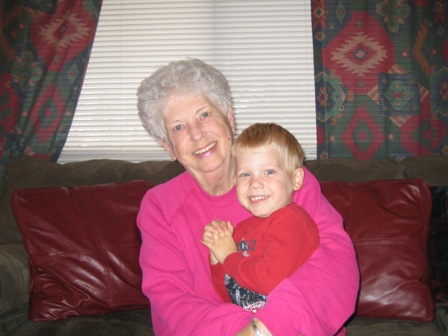 Loving on GeeGee.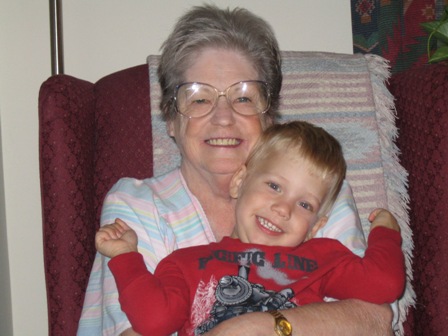 Laughing with Aunt Meg.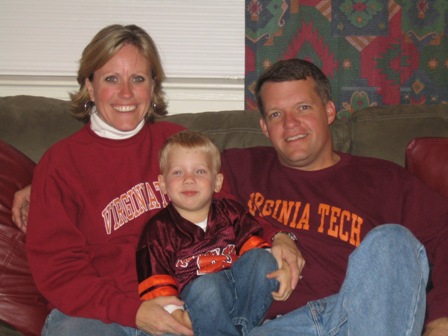 The Family "Hokie" picture. We are celebrating the VT win over UVA!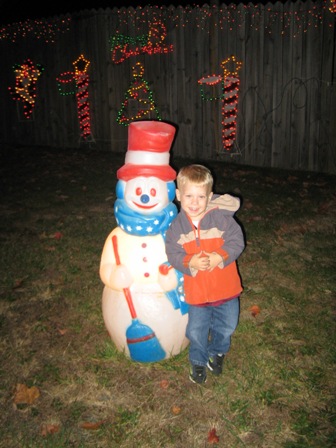 Chase loves the lights. We went to the coolest house just outside Charlottesville that was completely decorated for the holidays. They even had a tent set up serving free food.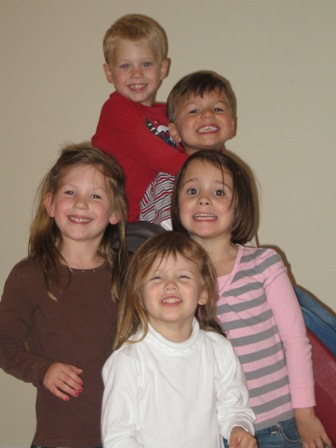 Hanging with Peyton, McKenna, Blake and Cailin. These are kids of high school friends of Daddy.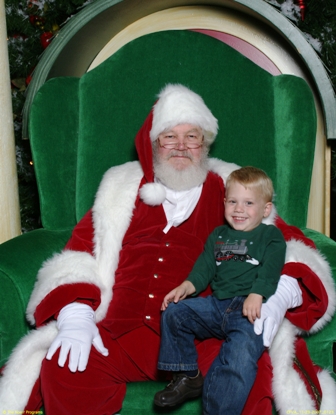 Sitting on Santa's lap... Isn't the first time this season and won't be the last!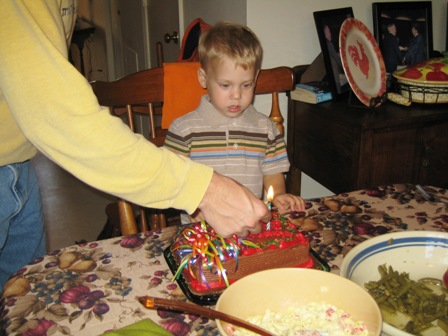 Celebrating Chase's Birthday in Charlottesville.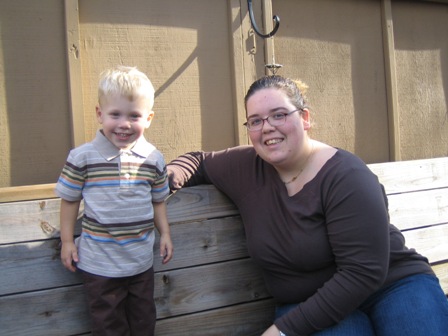 Cari and Chase.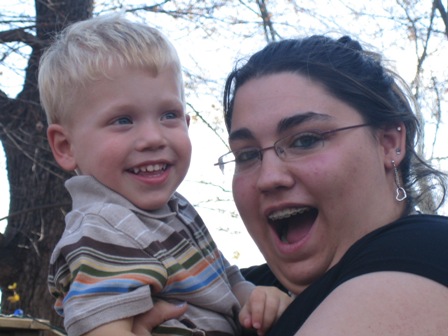 Kaylee and Chase.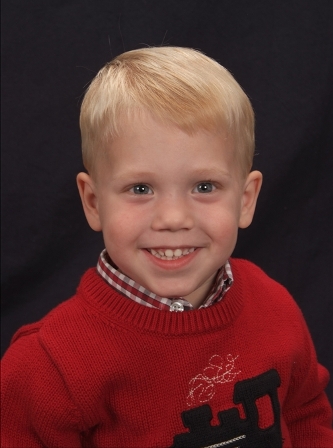 Chase at 3 years old.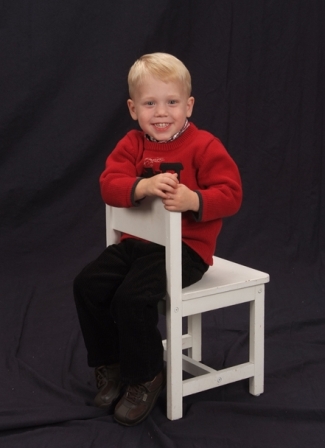 Growing up soooooo fast.

Look at me - I am going to be "3".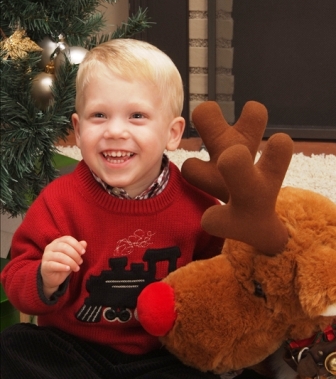 I LOVE my Reindeer!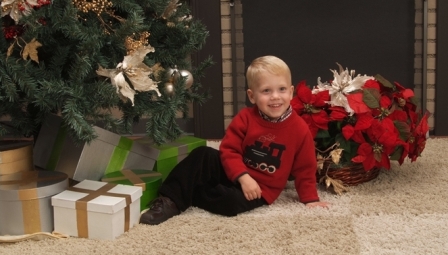 Such a BIG boy!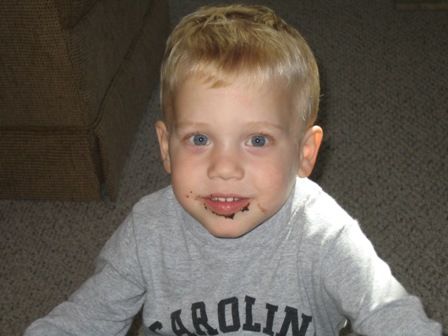 I LOVE "Chocolate" Cake.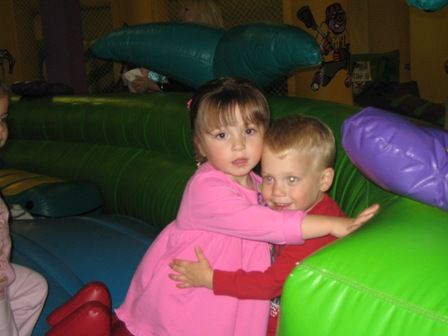 Happy Birthday Karley!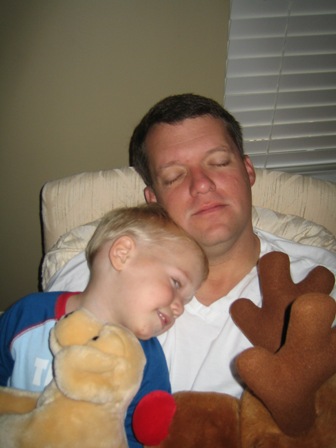 The boys think they have Mommy fooled that they are asleep. Chase doesn't seem to understand his eyes need to stay closed.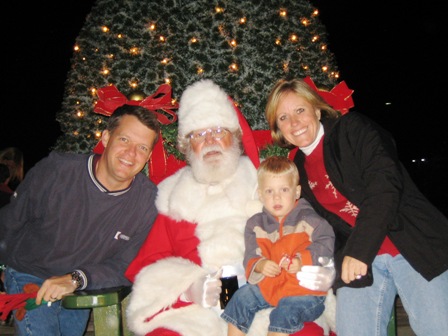 The Hensley Family with Santa.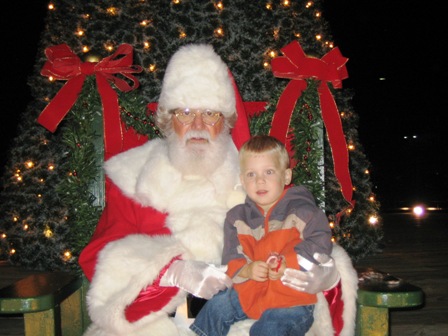 Chase gets to sit on Santa's lap for the first time this year... I doubt it will be the last... He LOVES Santa.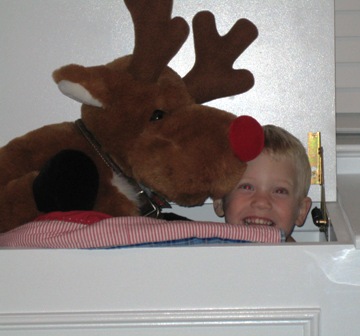 Chase is all ready excited about Christmas. He loves playing with his reindeer "Rudolph".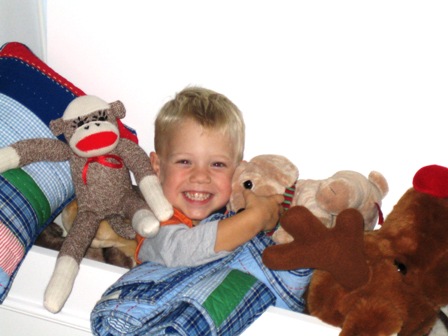 Chase loves hiding in his toy box with all his "Friends".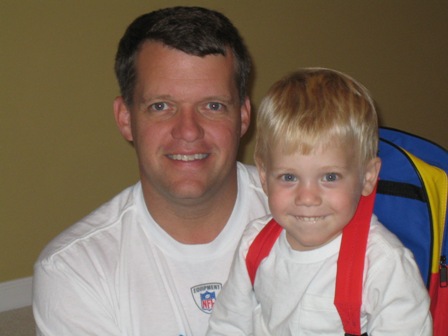 Chase and Daddy.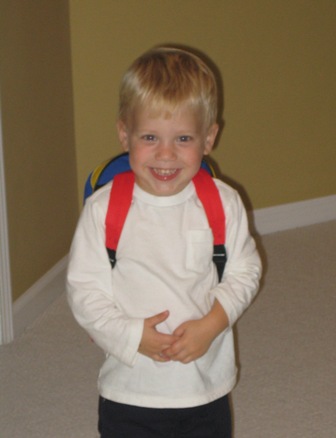 Ok Mom... Lets go to school - I love school and my backpack.