MAY UPDATES:

Chase's New Words: DOG

05-06-06 Today was the annual Presbyterian NICU Graduates Picnic and unfortunately Chase had to miss it. He was running a fever due to a cold and didn't want to get any of his buddies sick. We were all dissapointed we didn't get to see all our friends from the NICU. He can't wait until next year to catch up with everyone.

05-13-06 We went to a church picnic at the associate pastors house. Lots of toddlers and lots of fun. Chase loved playing in the sand, mowing the grass and chasing the dog. What more could a little boy ask for?? It was a great time had by all the Hensleys... We thank the Conforti's for their generosity.

05-14-06 Mothers Day and Chase got a new cousin today. Stacy's step-sister Stephanie Donley had a happy healthy baby girl... Reagan Leigh Donley... Mommy and baby are doing GREAT!!

Memorial Day Weekend Chase went back to Grandma and Papa McKinney's lake house to party with the Ryans, Aunt Lisa, Uncle Chad, the Reeds and the Brittens. This was the first time he really enjoyed being there. He played in the mulch. Played with his cousins in the sand. Went to the pool and played under the waterfall and in the fountains. But the thing he liked the most was the hose... YES - A HOSE. A beach, a lake, a boat, a pool and he wants the hose. He spent most of the weekend at the hose with it running and putting water in the bucket, on the mulch, on Mommy and best of all on Jenna. Watch out Papa... Don't know what that water bill is going to look like! We also realized Chase loves the water and is fearless... Mommy is checking into swimming lessons as soon as we get home!!

MAY PICTURES: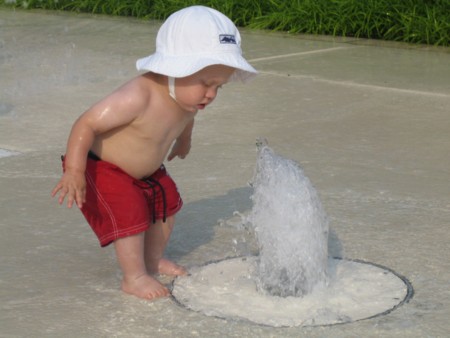 Come on.. Try and get me wet!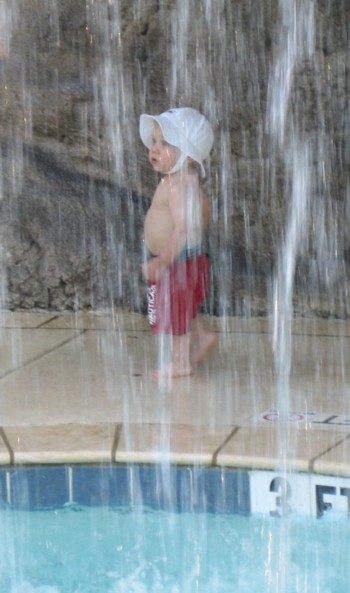 Water Water Everywhere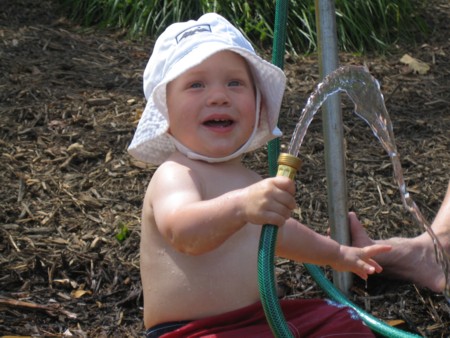 A hose and water... Thats all Chase wants for Christmas.. A HOSE!!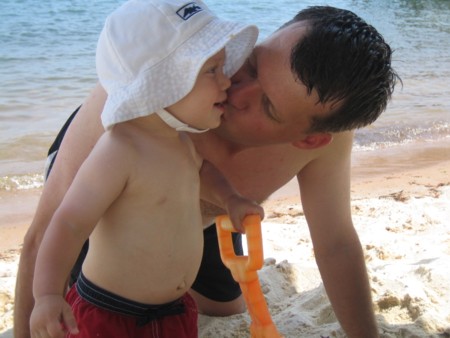 Chase loving Daddy's kisses!!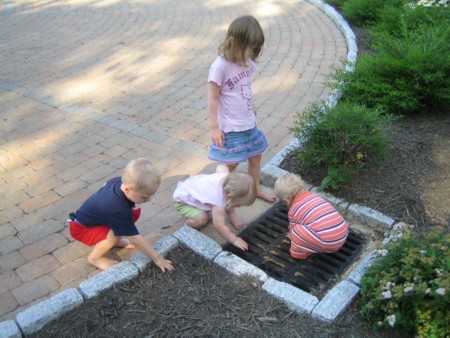 Joseph, Jenna, Jillian and Chase putting mulch down Papa's drain at the lake. So much for toys... Give them mulch and a drain!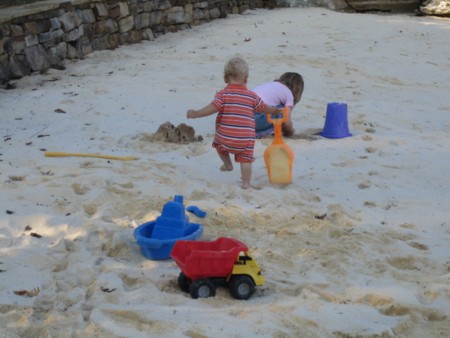 Wait for me Jillian!! I want to dig with you.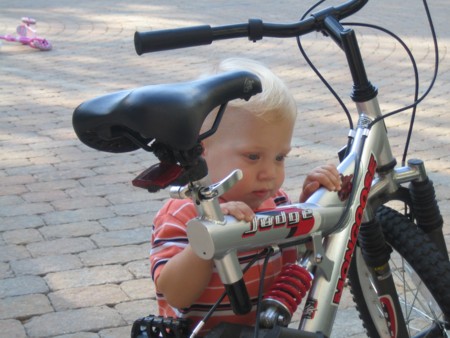 I think I can.. I think I can..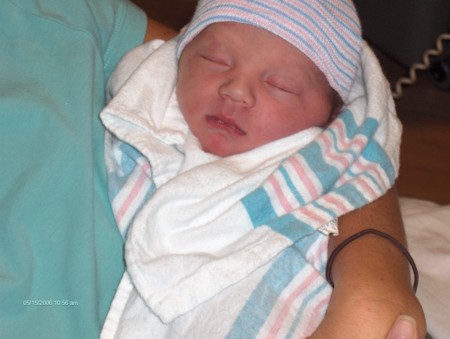 Chase's newest cousin. Reagan Leigh Donley.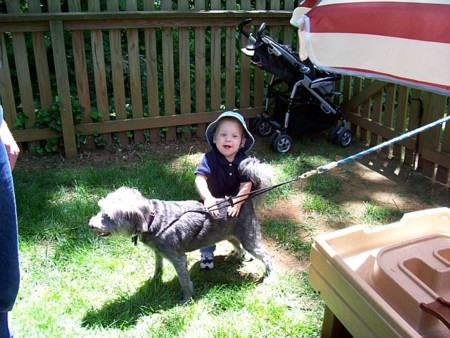 Hold on.. I am coming with you. Chase LOVES all dogs!!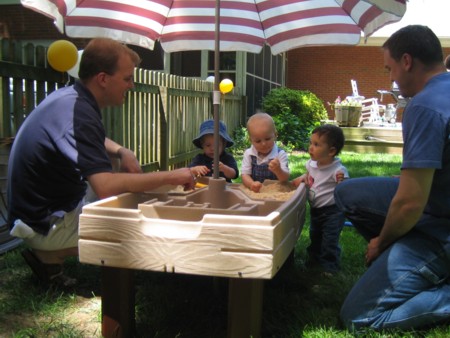 Chase making tunnels in the sand with Conner and Emily and their dads Mark and Justin.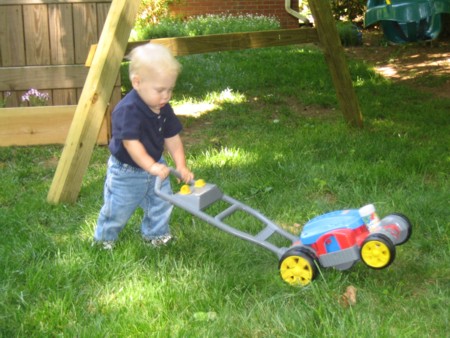 Mow.. Mow.. Mow..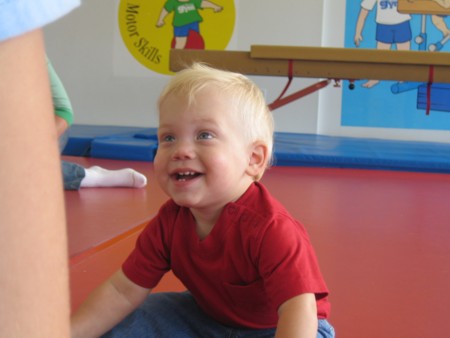 Little Gym Happy.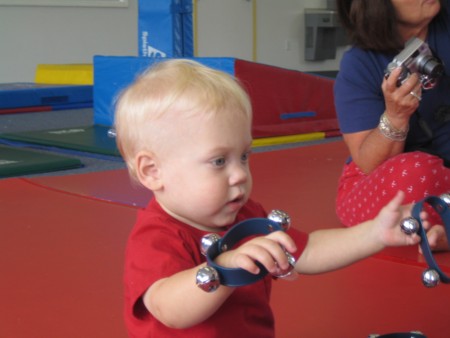 Chase is in his second session at Little Gym and he loves the bells this time as much as last.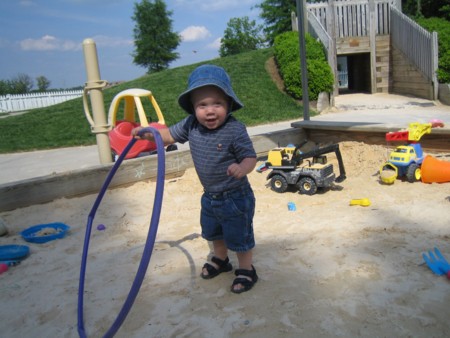 Hey Dad... Can you Hula-Hoop like me??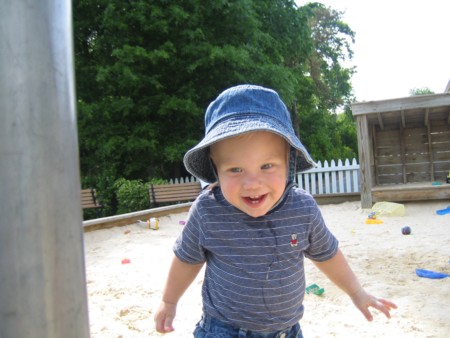 Chase found a new hangout... The sandbox in Davidson and loves it!!