MAY UPDATES:

On 5-6-05 Chase took his first road trip. He went to Grandma and Papa McKinney's lake house in South Carolina. He did well on the 3 hour drive, considering Chase doesn't do anything for 3 straight hours! He road on their boat and slept the entire time. He loved watching the lake and the outdoors. He was dreaming of next summer when he will love putting his toes in the water!

On 5-11-05 Chase weighs 12 pounds 10.8 ounces.

On 5-13-05 Grandma and Grandpa Seibert came to visit. Chase had not seen them since New Years Eve and loved his visit with them!

On 5-14-05 Chase went to the Presbyterian NICU Graduation Picnic. He got to see all of his friends and nurses from his stay in the NICU! Everyone looks great and Mommy and Daddy loved catching up with everyone!

On 5-20-05 Chase went to the doctor and he weighs 12 pounds 15 ounces... He is knocking on the 13 pounder door!

On 5-21-05 Chase went to his first birthday party celebrating Chloe Yeagley's 1st Birthday. He enjoyed meeting several of Mommy and Daddy's friends that he had not gotten to meet yet... We all had a great time and Chase wished Chloe a big Happy Birthday!

For Memorial Day Weekend we went to Grandma and Papa McKinneys lake house. We enjoyed playing with all the cousins and seeing Uncle Chad, Aunt Stephanie and Uncle Cole.

On 05-31-05 Chase weighs 13 pounds 13 ounces... Unfortunately we were at the doctor for our first cold and ear infection. Hopefully Chase will be feeling better in a day or two!

MAY PICTURES: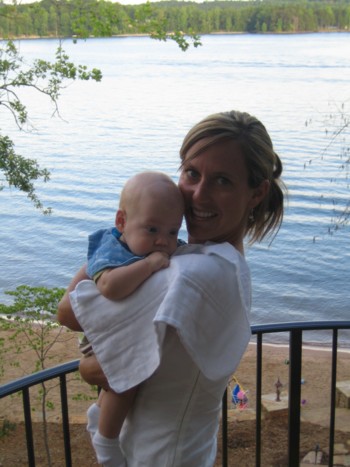 Chase and his Aunt Stephanie Donley (Stacy's Step-sister)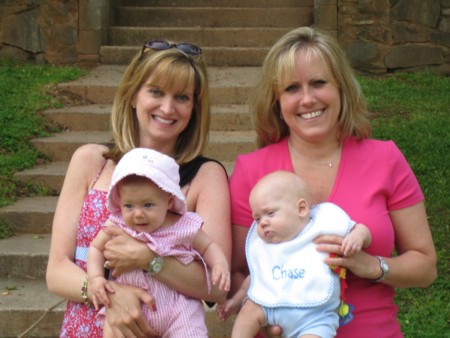 Chase and his NICU girlfriend Ainsley hanging out at the NICU picnic. Aren't they cute?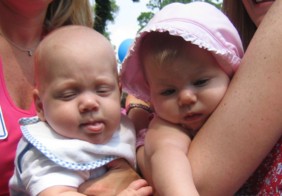 One day maybe Chase and Ainsley will have eyes only for each other. Right now it looks like they prefer the ground!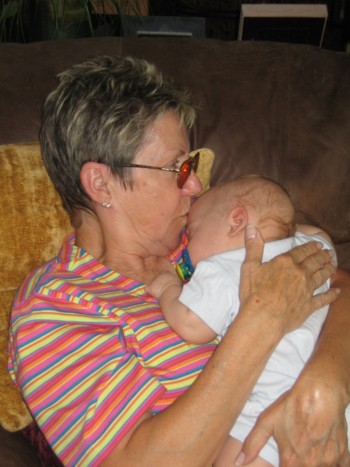 Chase and his Grandma Seibert (Stacy's StepMom)... This is his favorite place to sleep!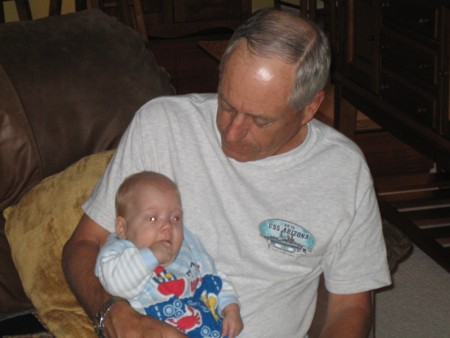 Hanging out with Grandpa Seibert (Stacy's Dad).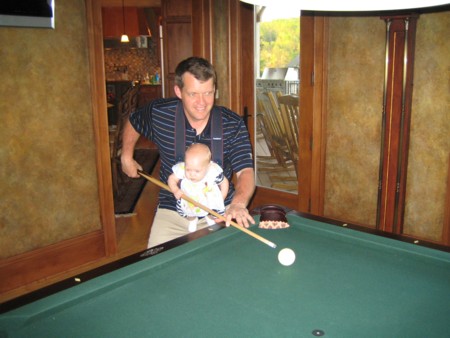 Daddy and Chase playing pool. Chase beat Daddy 3 games to 2!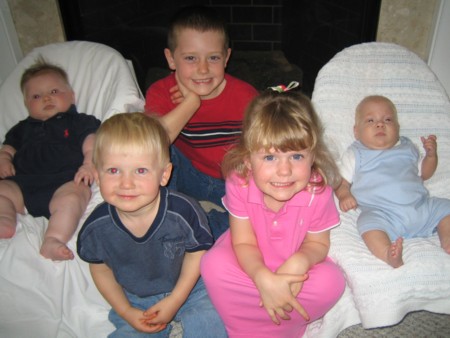 The whole clan. Chase is hanging out with his cousins Jake, Jillian, Jospeh and Jenna. Just wait to see what kind of trouble this crew digs up!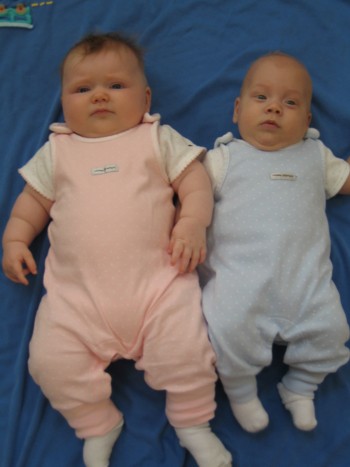 Chase and Jenna in the matching outfits that Aunt Steffany insist we wear!