MARCH UPDATES:

3-1-09 Today we went bowling and had pizza with the Shields. Chase loves bowling and playing with Kate and Jack. We got to meet the newest addition Miss. Elizabeth Shields - she is so cute. When we left to head home it was raining. About half way home rain turned to snow and quickly accumulated on the ground. It was beautiful but a little scary driving in it. We knew the next morning was going to be lots of fun!!

3-2-09 Well here we go again... SNOW - the best one yet! We went to bed with it coming down and woke up to about 4 inches and blue skies! Chase loved sledding, building a snowman and shoveling the driveway. What a beautiful day - and the roads were clear by 2pm... You couldn't ask for more.

3-4-09 until 3-8-09 Chase's first trip to Atlanta, GA. On Wednesday Stacy and Chase left to spend a couple of days with Grandpa and Grami Seibert in Canton. We went bowling and watched Grandpa bowl his best game ever - 289, went to the GA Aquarium, played in Olympic Park, ate at the Varsity Restaurant and hiked in Grandpa's woods. On Friday afternoon Stacy met Scott in Norcross to attend Jeff Phillip's wedding. Chase stayed with Grandpa and Grami and had a blast. On Sunday, when Mommy and Daddy came to get him, he didn't want to go home. He loved all his time with them and Mommy and Daddy loved their time together - THANKS Grandpa and Grami Seibert.

3-9-09 Today Chase attended Ryker Johnsons 2nd Birthday Party - Happy Birthday Ryker.

3-13-09 until 3-15-09 Friday we all headed to the lake house with Jenna in tow. Spent time with Papa and Grandma McKinney - too bad it rained the whole time. On Sunday we all headed to Athens, GA for the christening of Ryland Donley - Chase's newest cousin.

3-19-09 Chase started swim lessons again. He didn't pick it up quite where he left off, but close. A few lessons with Ms. Margaret and hopefully we will be a fish by summer!!

3-20-09 "THE FIRST DAY OF SPRING" and boy will Chase tell you this! He so bad wants it to be sunny and warm. Today it was close. He went to Tylers after school and they had a picnic outside and he loved it.

3-24-09 Chase went to Bounce U today for Miles' 4th Birthday Party - Happy Birthday Miles. This is one of Chase's favorite places for birthday parties. It wore him out all the jumping and running with the kids.

3-25-09 Tonight the Cherub Choir took a trip to the local nursing home, The Pines. They sang for some of the residents while they ate their dinner. The children did a great job and the senior citizens couldn't get enough!

MARCH PICTURES: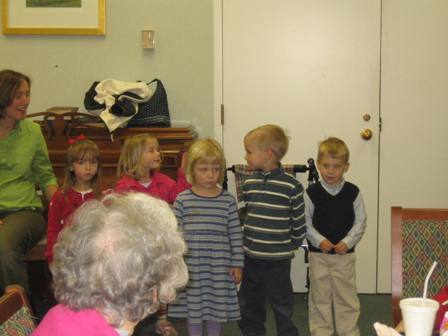 The cherub choir wowing the residents at The Pines.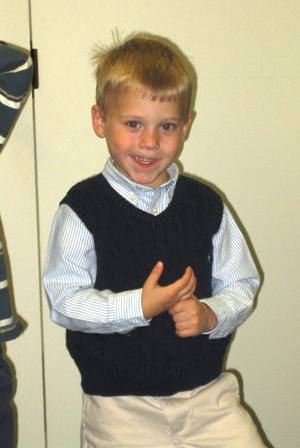 Singing loud and proud.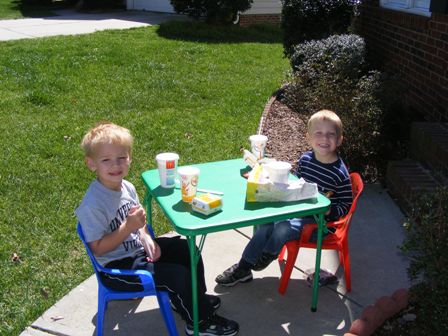 Picnic in the sun - READY for spring!

Childrens moment at Athens United Methodist Church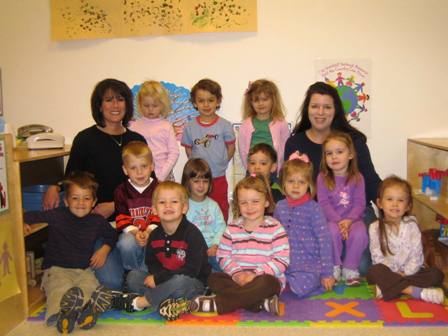 March 2009 Preschool Class Picture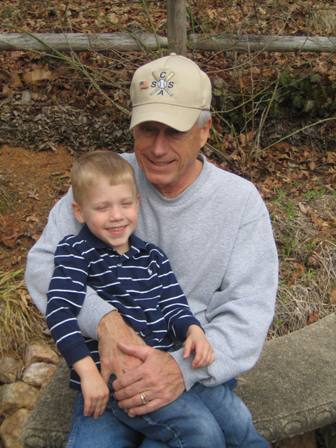 I love Grandpa!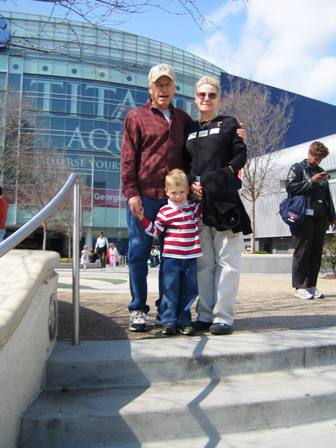 In front of the Aquarium in Atlanta - stop taking pics Mom... We are ready to go in!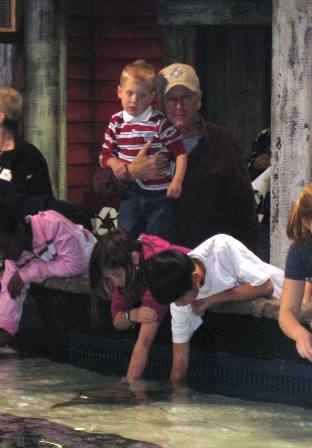 Grandpa and Chase petting the stingrays.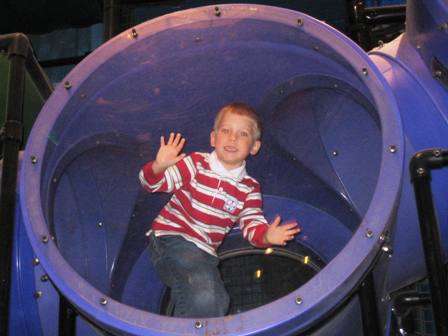 Look how high I am!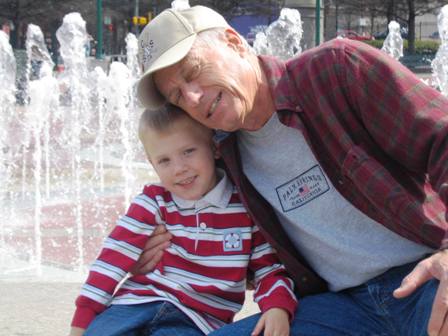 Chase and Grandpa at Olympic park - what a beautiful spring day!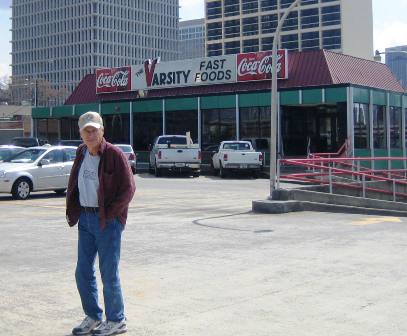 Lunch at The Varsity in Atlanta - what an icon!

Grandpa Seibert bowling his best game ever - Chase and Mommy got to watch!

Hey Mom... Look at all the snow!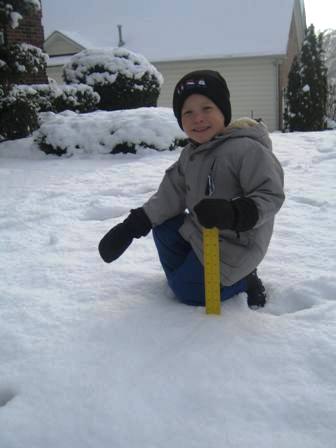 Lets measure!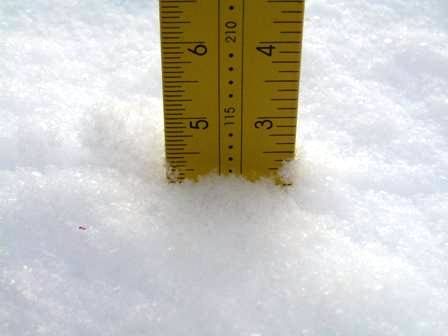 Officially, well sorta, we got how many inches...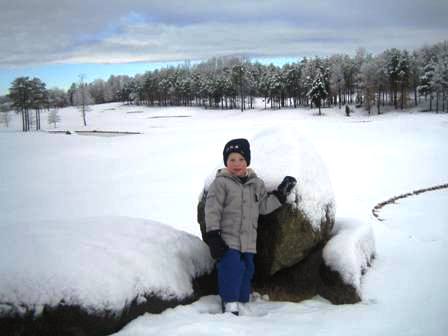 A snow covered golf course.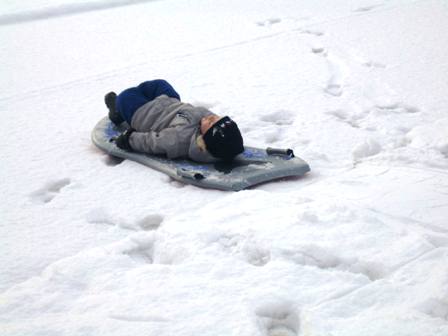 Sleding away!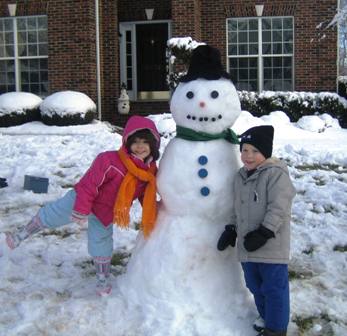 Chase and Emalee showing off their snowman.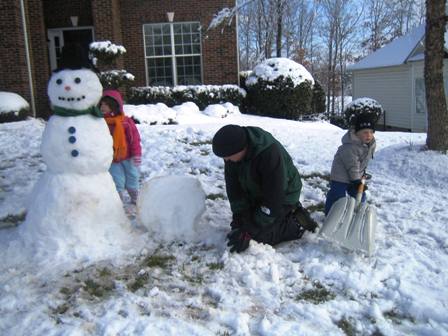 The addition of a snow "pig" - well it was suppose to be a dog but looked more like a pig.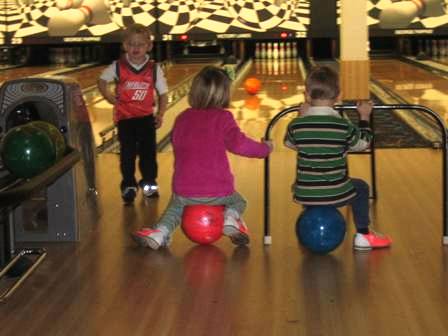 Chase and Kate taking a break while Jack bowls.