JUNE UPDATES:

6-1-08 Today we had a cookout with Stacy's MOMS group to wish Mary Allen Conforti a fond farewell and to celebrate Mark's promotion to Senior Pastor of a Methodist Church in East Bend. We all will miss them - Chase will especially miss Connor.

6-2-08 Chase's first day of camp at the YMCA and he loved it!!!

6-5-08 until 6-8-08 The Hensley's headed to Charlottesville for a long weekend. They enjoyed spending time with Scott's family. Chase loved going downtown on Friday night to alive after five with Payton and dancing. Saturday we went to the pool and then that evening Mommy and Daddy went to one of Daddy's very good friends wedding - Congrats Jeff and Megan Wood!! Chase can't wait to see GeeGee, Granny B, and Aunt Meg again soon - they spoil him so!!

6-20-08 until 6-23-08 Grami and Grandpa Seibert came to visit. Chase loved playing ball with Grandpa and showing them how well he can swim. Kissing Grandpa's bald head was his favorite!

CAMP CAMP CAMP - Chase has spent most of the month at the YMCA camp and loved it... Swimming, crafts and playing outside were just a few of his favorite activities.

JUNE PICTURES: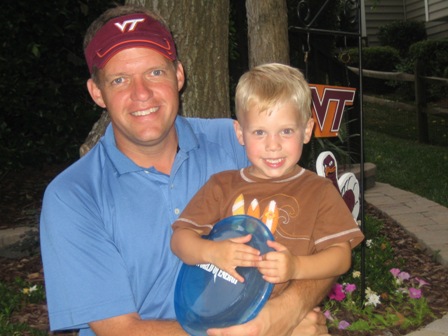 Daddy says "GO HOKIES" - Chase says "GO TIGERS"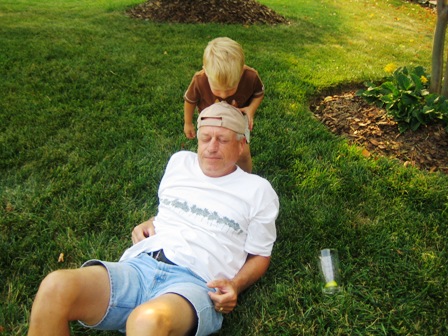 Kissing Grandpa's head.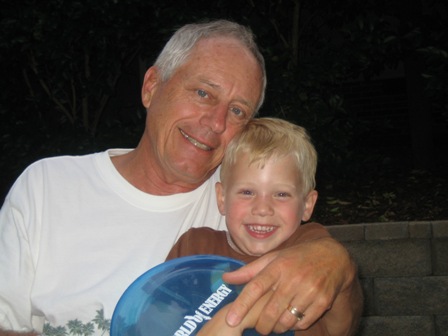 Glad Grandpa came to visit.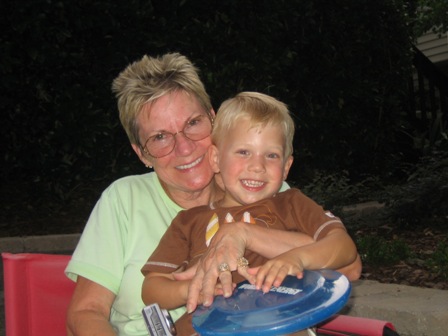 Chase and Grami.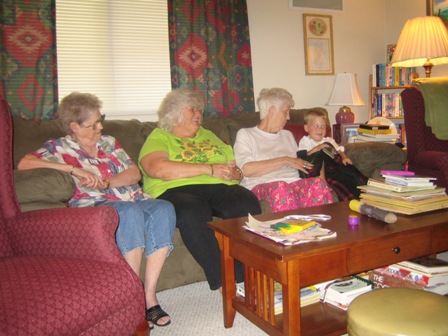 Hanging out with Aunt Meg, Granny B, and GeeGee... I LOVE them!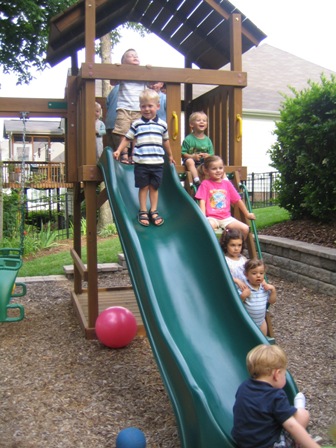 MOMS Cookout Kids Picture - well at least we tried to get all the kids.