JUNE UPDATES:

6-02-07 Chase has been under the weather the last few days with an unexplained fever. Today the fever has finally broken and we went to the YMCA Lake Party. Chase played on the beach, jumped in the blowup jumpy thing and took a boat ride - his favorite!

6-05-07 Today was Chase's first day of camp. He went to the YMCA camp and did arts and crafts, swimming/sprinkler and played outside. He seemed to love it. He is going several of the weeks this summer - the ones when we are in town.

6-05-07 Today the workers arrived to start our backyard project. We are having the yard landscaped in order to put in a swing set for Chase. I think we could forget the swingset and just leave the workers out there... HE LOVES THEM. He could spend all day watching them work. He pulls a chair up and his juice and just sits and watches. It is very cute.

6-06-07 Mommy took Chase to have pictures made with real ducklings. He was in heaven chasing them, holding them, and kissing them. Made for some of the best pictures!! Mommy had to take advantage of this opportunity - next year he will be too old to play with the ducks... How fast they grow!

6-08-07 Today was Chase's last day of Little Gym. He loved all the climbing, running and jumping. We will miss our friends from gym, but Chase is looking forward to doing summer camp this summer in place of Little Gym.

6-12-07 to 6-15-07 Chase and Mommy went to North Myrtle Beach to spend a couple of days with the Ryans and Grandpa & Grami Seibert. Chase loved every minute of everything except coming inside to eat and sleep. We celebrated Jake's 9th Birthday. We played in the sand. We played with the fish. On Friday it rained in the morning, so we headed to the Aquarium. Then back to the "Beach" - Chase's new favorite word. We went to the arcade and we ate ice cream. Chase loved the water, the beach and playing with his cousins and best yet was "GRANDPA". The trip home was a little tough the first hour and half due to him not wanting to leave! We both are looking forward to anohter trip to the beach, but next time we want to take Daddy!!

6-25-07 to 6-28-07 Chase and Mommy went to Vacation Bible School at DUMC. Chase loved making the crafts and Mommy helped with the Market Place. They both were worn out by Thursday, but look forward to it again next year.

6-28-07 YEAH!!! The backyard is finished - well almost, still working on grass and plants. The playset is installed and Chase is loving every minute of having a "payground" in his backyard. He hosted his first play date on the new digs with Ethan Harrington and Ethan Hall.

6-29-07 to 6-30-07 Chase and Mommy headed to Lake Keowee with Aunt Steffany and the 4 J's. They started their 4th of July vacation a little early at Grandma & Papa's lake house. Chase played in the sand, road on the jet ski, rode in the boat, went fishing and played with Jake, Jillian, Joseph, Jenna and Reagan. Chase and Mommy got to spend some time with Aunt Nancy and Uncle Bobby. Chase had not seen them since he was 7 months old. He loved on them and they loved on him! Mommy and Chase loved their time at the lake but missed Daddy who arrived on the 3rd just in time to celebrate the 4th.

JUNE PICTURES: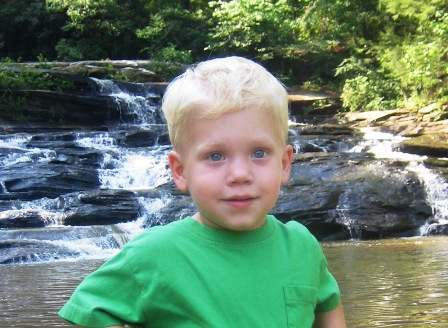 I love riding in the boat to the Waterfalls!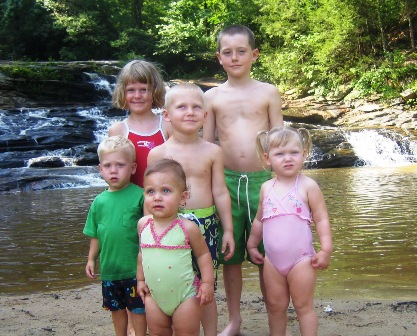 Jake 9, Jillian 6 1/2, Joseph 4, Chase 2 1/2, Jenna 2 1/2, Reagan 13 months.
Don't these cousins look thrilled to be having their pictures made?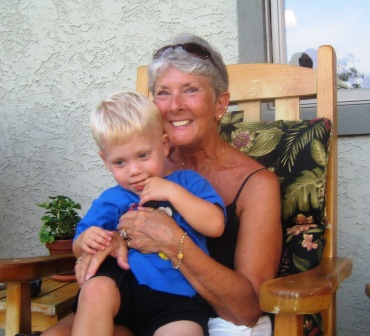 Aunt Nancy and Chase.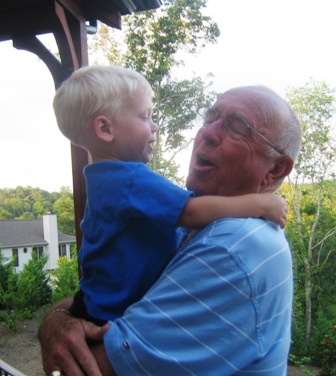 Loving on Uncle Bobby - he is sooo much fun!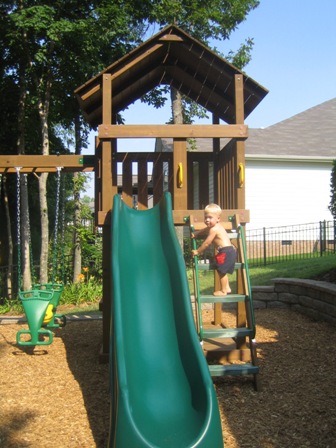 I love my new "payground".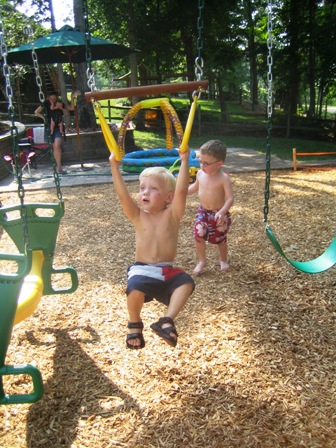 Look Ethan... This is called "Superman Swinging".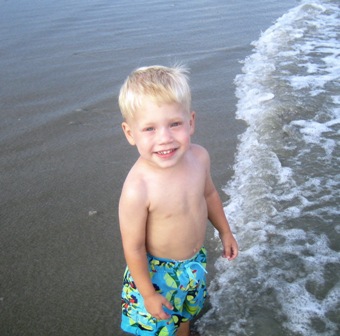 Ok Mom - I will smile ONE MORE TIME if I don't have to go home!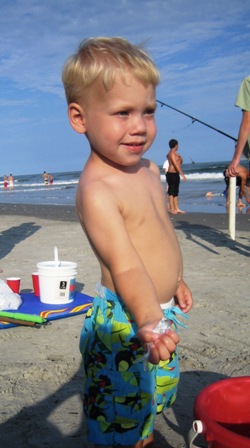 Look Mom - I have a fish and it is still alive!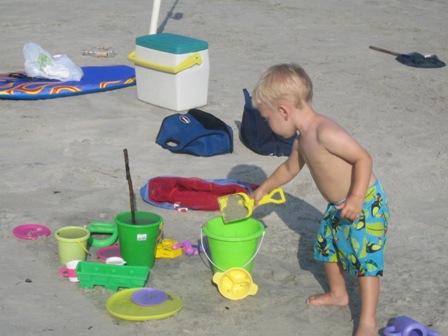 I love to dig!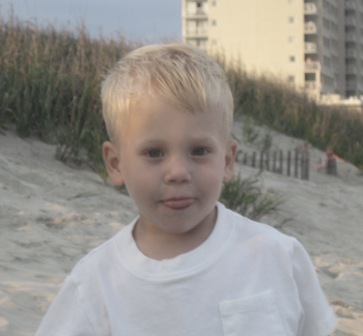 I am DONE smiling!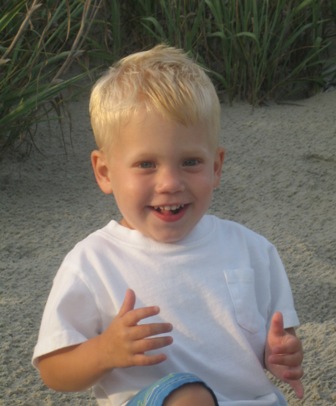 I am the cutest boy on the beach!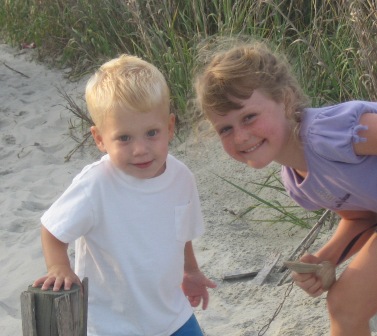 Chase and Jillian on a sand dune - posing pretty!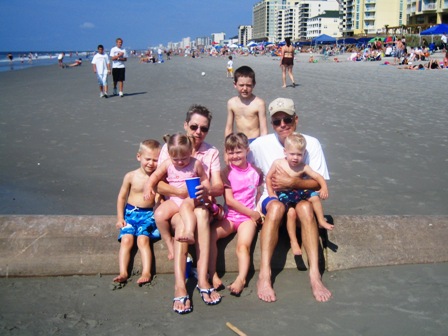 All the kids with Grandpa and Grami Seibert... It will be nice when we can get them all looking at us at the same time one day!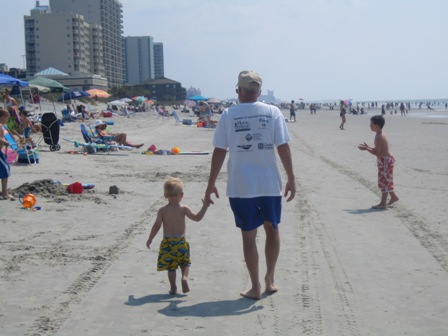 But I don't want to eat dinner... Please Grandpa lets not go in YET!!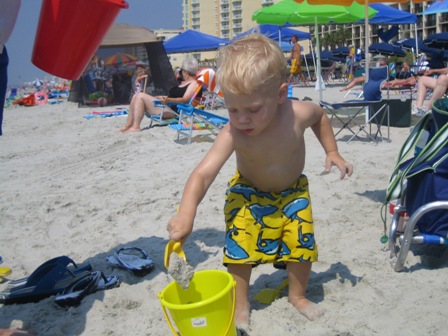 Diggin...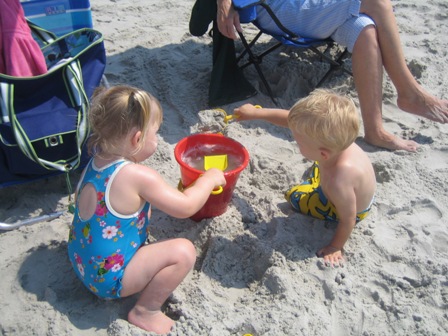 Never enough buckets! At least they are working together instead of killing each other over it.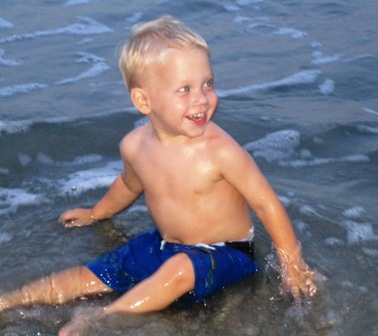 Water... Water... Water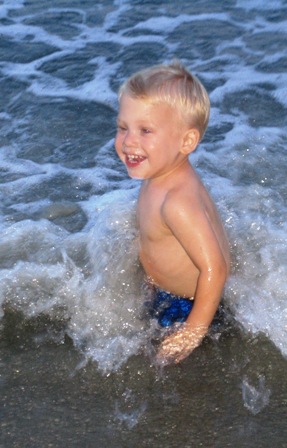 LOVING the water... We can't get him out...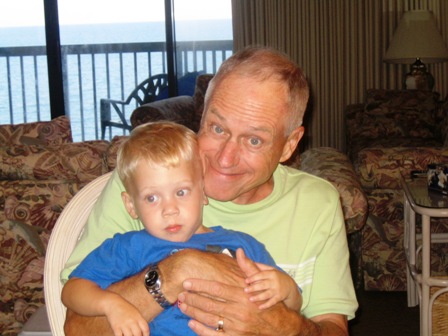 Chase loves being with Grandpa Seibert!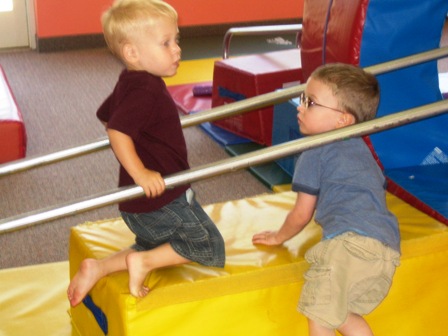 Chase with his BEST bud Ethan.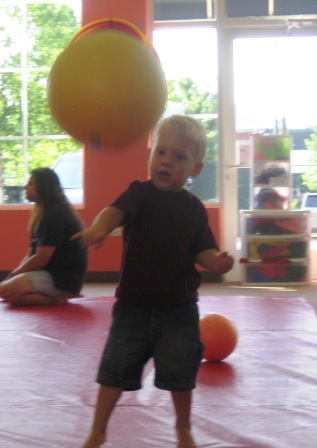 Watch out Mom... I am coming at Ya...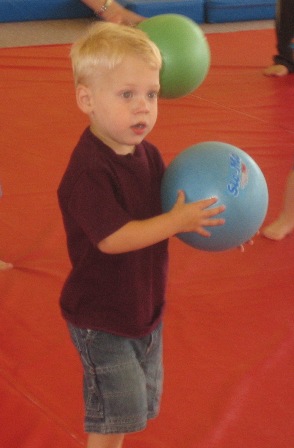 Balls, Bells, Stamps and Bubbles - all the favorite things at Little Gym.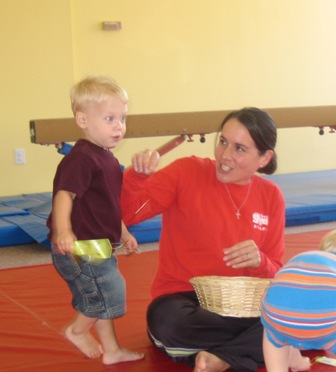 Chase receiving his participation certificate in Little Gym.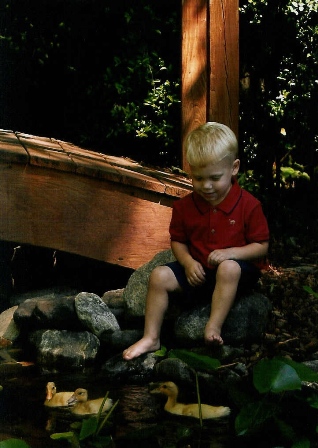 How sweet and grown up he looks.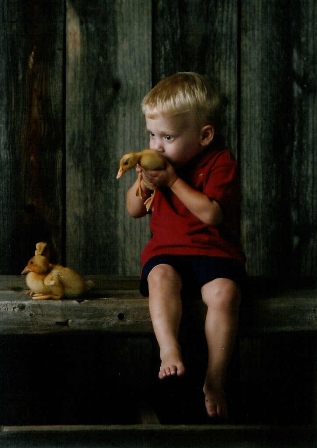 Kissing bandit - I wuv the ducks.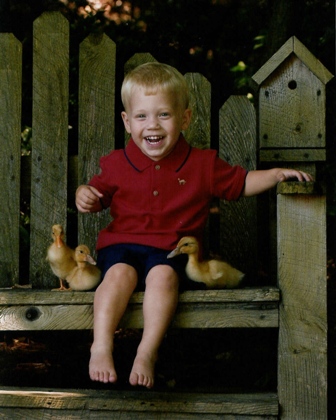 So happy with the ducks.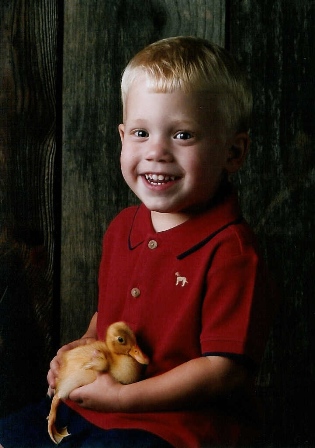 Chase at 2 1/2 years old.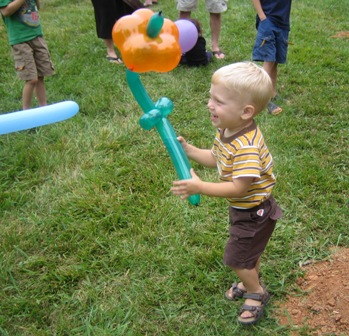 Being silly with the balloons at the YMCA Lake Party.