JULY UPDATES:

07-01-07 to 07-08-07 We spent the 4th of July at Grandma & Papa McKinney's lake house. Chase and Mommy went down early and hung out and Daddy joined us on the 3rd. We played with all the cousins, went for lots of boat rides, watched fireworks, went on golf cart rides, had the annual McKinney/Britten picnic and Mommy came home ready for a vacation. Chase loved every minute of being at the lake and was upset he had to leave.

07-21-07 to 07-27-07 We spent the week at the McKinney lake house with the Hensley family. Chase loved spenging time with Gee Gee, Granny B, Aunt Meg, Tammy, Hans, Kyle, Kaylee and Cari. He played on the beach, rode in the boat and on the jet ski, went to the energy plant and fished. It was a great relaxing vacation that we look forward to again next year!(hopefully the Loyd family will be able to join us - we missed them!)

JULY PICTURES: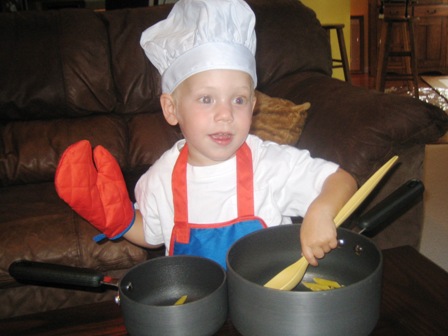 >
Chef Chase... Watch out Emeril!!

Chase loves "cooken".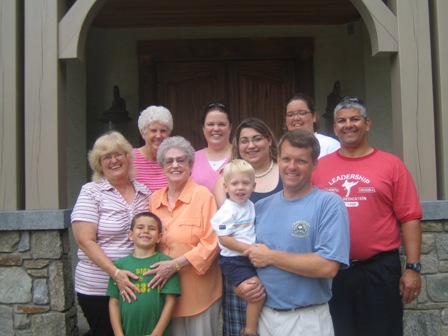 The Hensley Clan.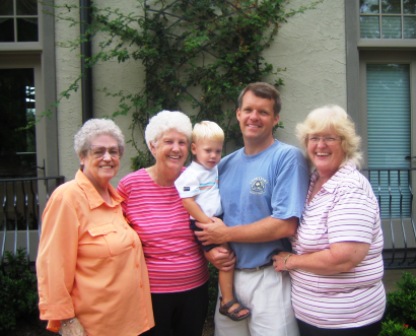 Granny B, GeeGee, Aunt Meg, Daddy and Chase. Four Generations of Hensleys.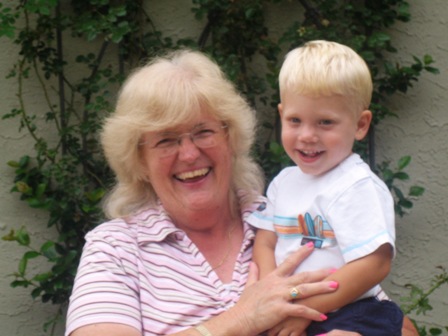 Granny B and Chase.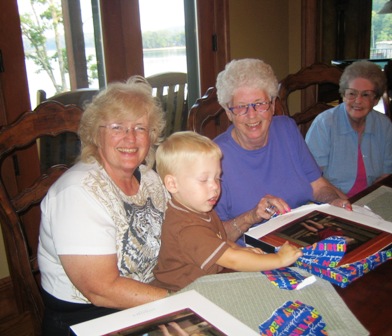 Chase helping Granny B and GeeGee open their birthday presents... HAPPY BIRTHDAY!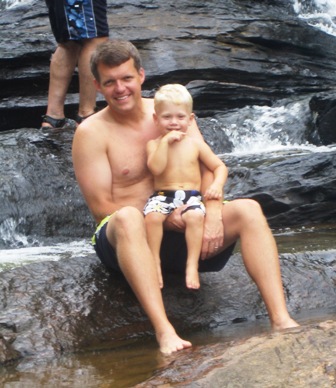 Daddy and Chase at the waterfalls.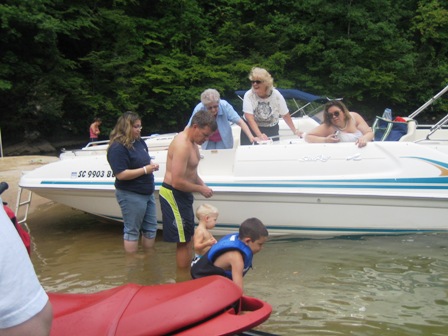 Feeding the fish at the waterfalls.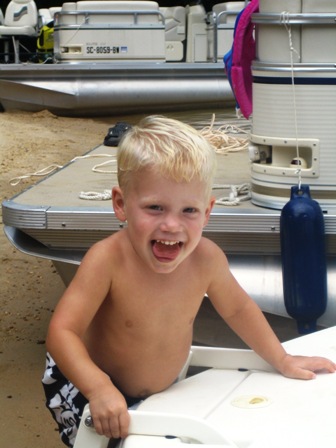 Climbing into the boat to go for that "boat ride".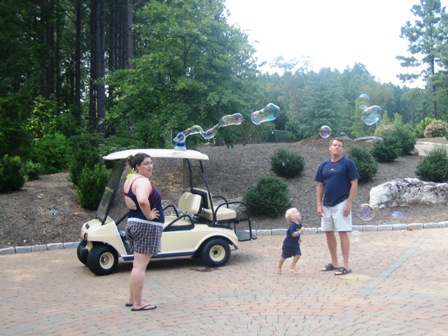 Chase LOVES bubbles... Especially from the new big bubble machine from GeeGee.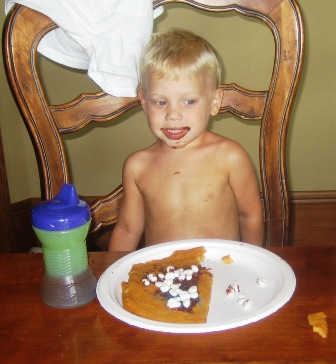 The Breakfast of Champions - the cookie that Chase was to decorate as flag but he chose chocolate icing and proceeded to eat the icing right out of the tub.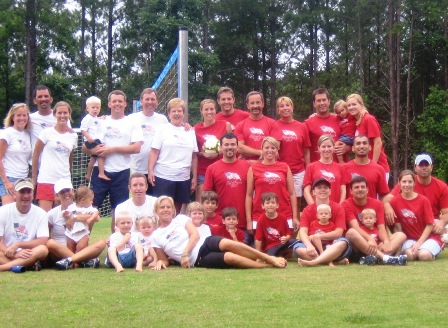 McKinneys in White...Brittens in Red.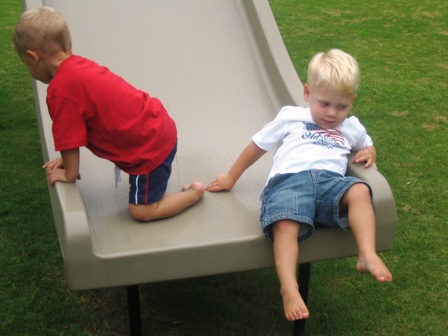 Sliding with Grant. Chase loved having other little boys his age to play with.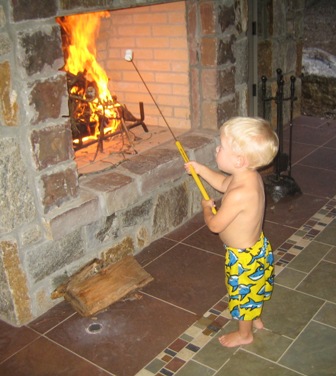 Roasting!

Hunting for sticks for the fire.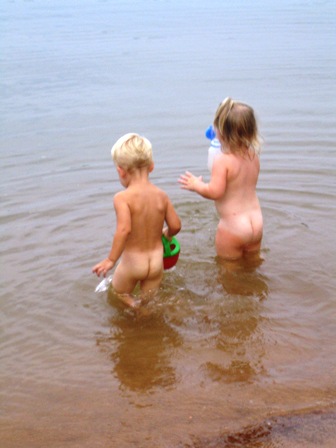 The two cutest butts in town.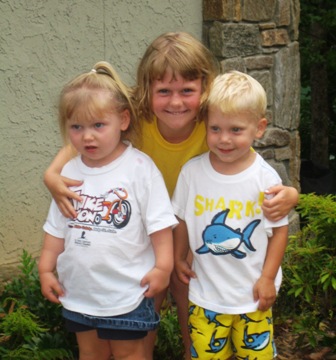 Chase's two favorite girls... Jenna & Jillian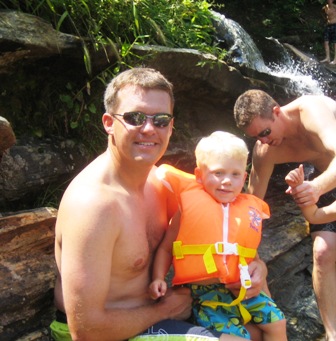 Daddy and Chase at the waterfalls.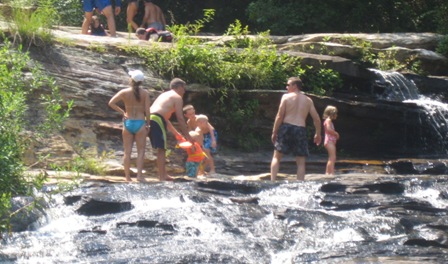 Climbing High.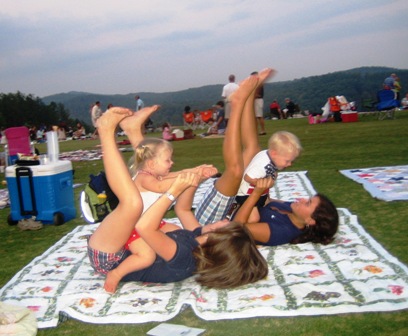 Rolling Rolling Rolling... Megan and Gabby are getting a workout from Chase and Jenna.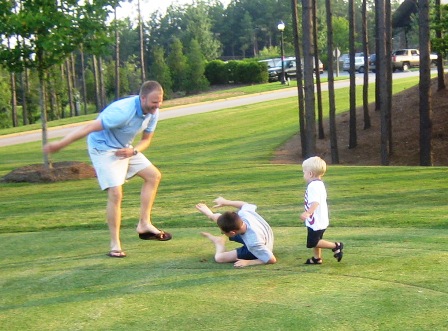 Watch out Jake... I just tagged Uncle Chad and he is it!!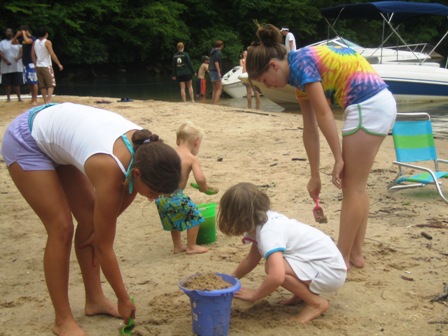 We love digging... Even in the sand at the bottom of the waterfalls.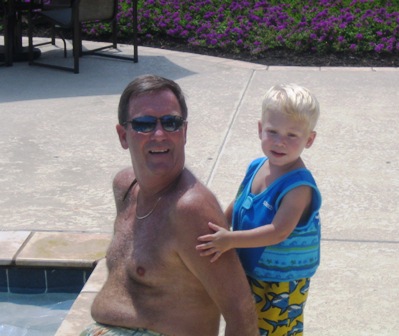 Papa with Chase at the pool.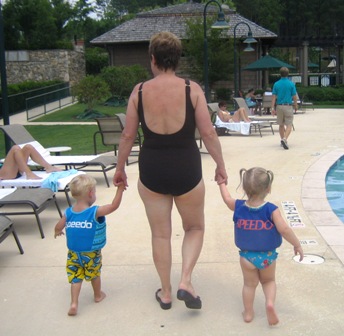 Please take us somewhere neat Grandma!