JANUARY UPDATES:

HAPPY NEW YEAR!

January will be a month for lots of firsts!

1-1-10 to 1-2-10 Spent New Years at the lake house with the Ryans, Sheilds, Saunders and Szymborskis. 13 kids under the age of 12 and 12 adults... WHAT FUN!! The weekend started with snow and ended with all the kids playing on the beach and in the lake. This is why we live in the south!

1-4-10 Back to school after Christmas break. Not sure if Mommy or Chase was the most excited.

1-7-10 HAPPY 5th BIRTHDAY JENNA!!

1-8-10 Went to Jenna's birthday party at Build A Bear! FUN!!

1-14-10 Started gymnastics at Everest Gym. Having a great time in a class with all boys 5-7 years old.

1-15-10 Grandpa and Grami Seibert came to visit - CHRISTMAS FOR THE 3rd OR 4th TIME - Mommy has lost count!!

1-20-10 to 1-22-10 Trip to ski Sugar in the NC Mountains with the Ryans... What fun tubing on Wednesday, ski school on Thursday, and skiing all day with Mommy and Daddy on Friday. I can't wait to go back even if the weather is rainy and cold like we had this trip.

1-29-10 My first Cannon School Boys Varsity Basketball game - THEY WON!!

1-29-10 to 1-31-10 FIRST SNOW of 2010. Started at 4pm on Friday and by 5:45pm we had about 2 inches. Snowed and sleeted all night and most of the day on Saturday. We ended up with over 5 inches of snow, sleet and ice. Sledding was awesome, but wasn't the best snowman making snow - or snow fort which is what Chase really wanted to build. He did get a small ice fort which seemed good enough.

1-31-10 CIRCUS - "Zing, Zang, Zoom". First time at the circus and loved it. The amazement on Chase's face was worth every penny and braving the slick roads! He loved most everything and when we got in the car to go home he asked "when do we get to come back?"

JANUARY PICTURES: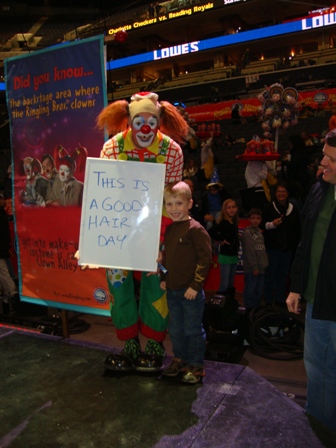 Chase seeing if he fits in with the clowns at the circus.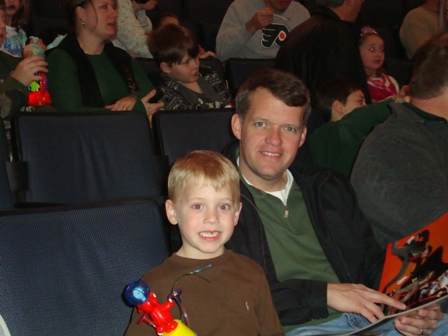 Enjoying his first circus.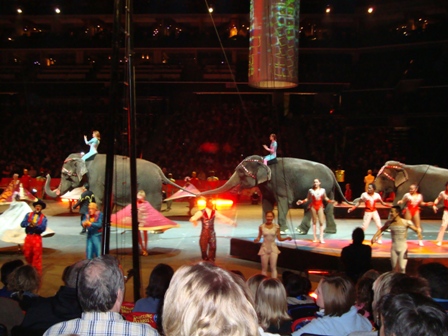 Elephants - one of Chase's many favorite things at the circus.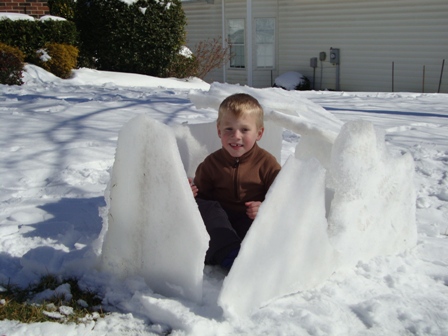 Chase inside his ice fort. These sheets of ice came off the driveway.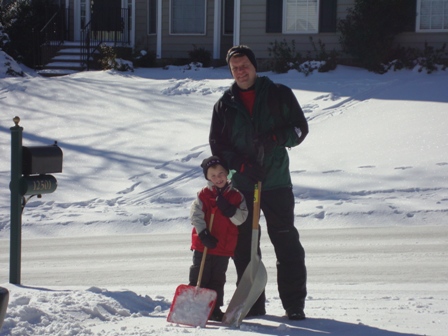 The shoveling duo.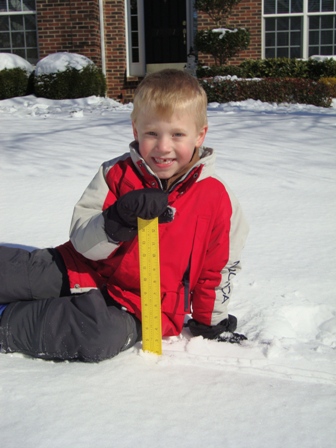 5+ inches of snow and sleet.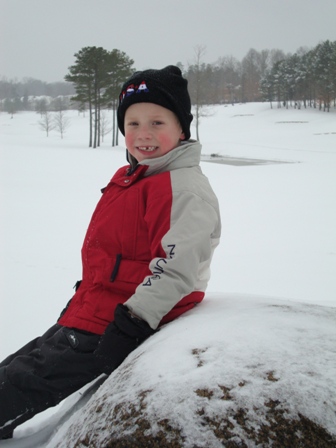 Taking a break and posing for a pretty snow picture.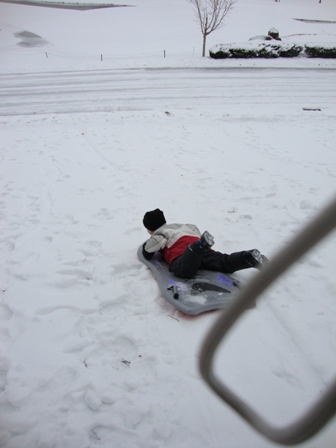 Away he goes.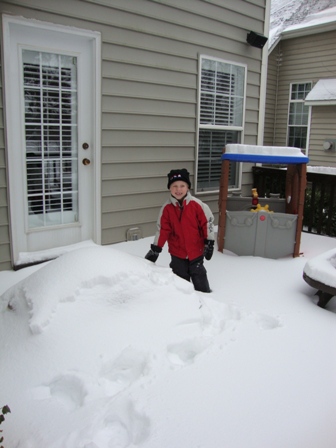 Hey Mom - Where is my sand box??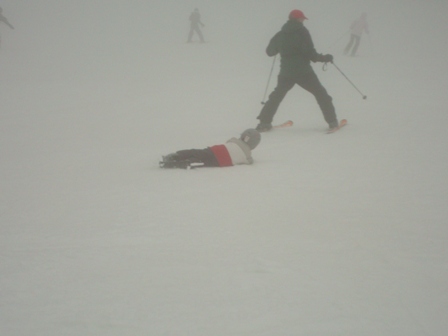 WIPE OUT - well actually it is LAY DOWN - Chase never did fall on accident. He was taught in ski school when he felt out of control to lay down... So he did - ALOT!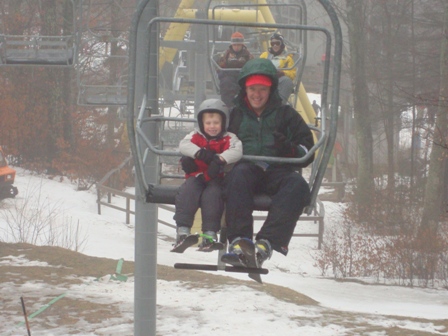 Chase and Daddy on the chair lift.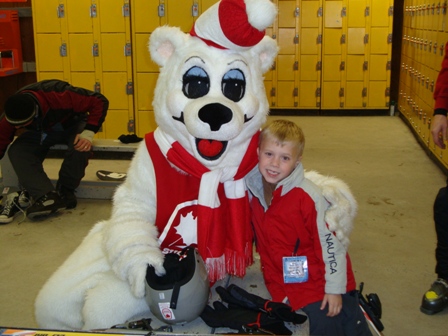 Sugar Bear - The ski school mascot.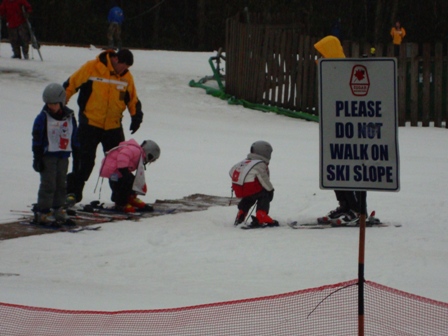 Learning to ski in ski school. Hands on the knees - Pizza Pie.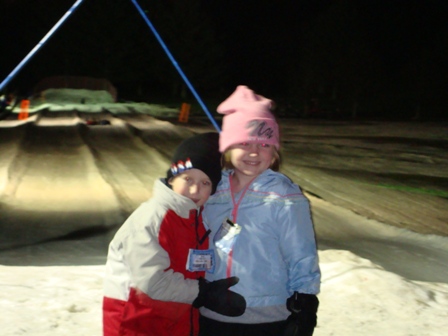 Chase and Jenna - the smiling tubers.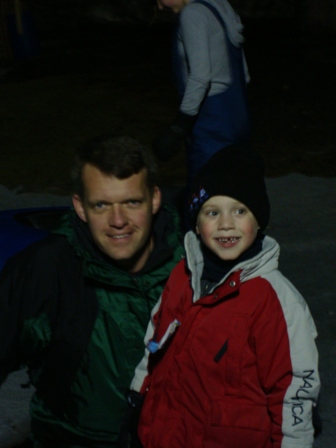 Tubing for the first time with Daddy and loving it.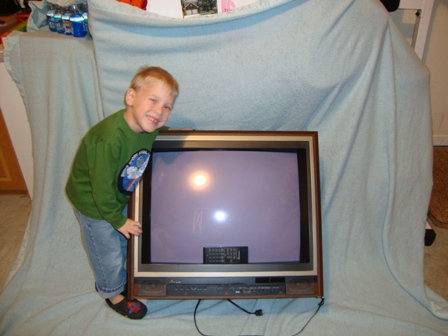 Watch out Ashton - Chase is going to be the next top model!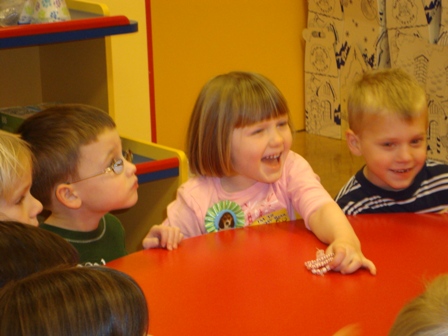 Celebrating Jenna's birthday with Jenna and Ethan at Build A Bear.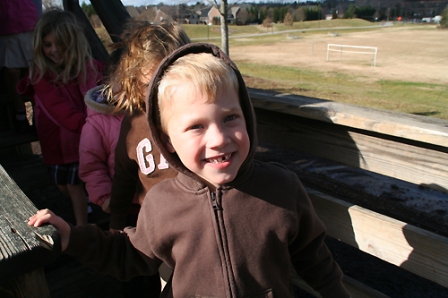 Enjoying a taste of spring on the playground at school.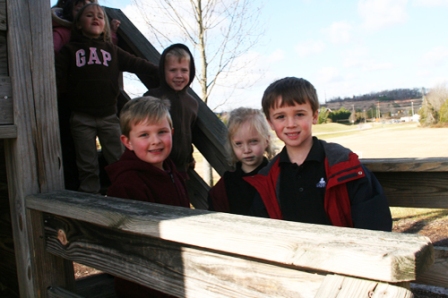 Climbing the fort with Jay, Steven, Grace and Ainsley. My favorite place at school is the playground.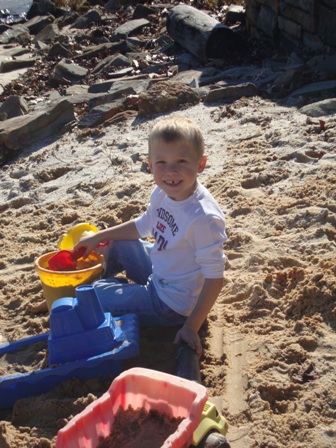 Building sand cities. Hard to believe it was snowing less than 36 hours ago.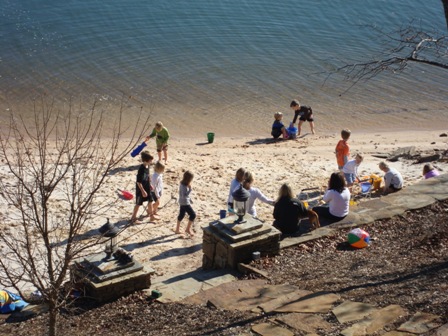 Kids + Sun + Sand + Lake = Fun

First Family Portrait of 2010.

Chase and Mommy.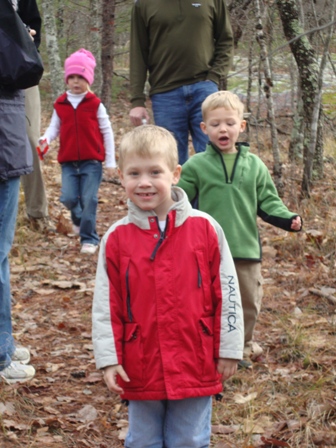 A climbing we will go... A climbing we will go... Hi Ho Cheerio... A climbing we will go.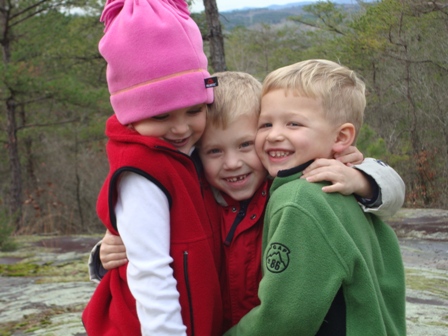 BEST BUDS... I love hiking with Kate and Jack!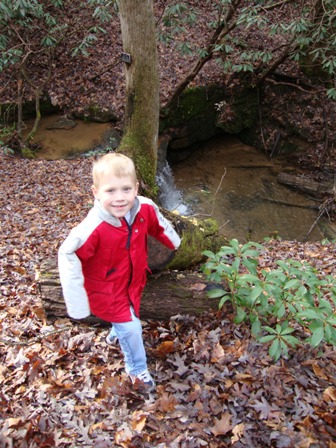 Hiking to one of the waterfalls at the lake.