JANUARY UPDATES:

HAPPY NEW YEAR!!

1-11-08 Today Chase started swim lessons. He was a little skittish of the pool at first, but seemed to be having a good time by the end of class. Mommy hopes that he will be a little fish by the time summer arrives!!

1-12-08 to 1-13-08 Grandma and Papa McKinney came for a short visit. They did not get to celebrate Chase's birthday with him in December so they came to bring him his gifts. His favorite is his new "tractor". It is an electric John Deer Gator ride on dump tractor and he loves it. It doesn't matter the tempature outside, he always wants to be on his tractor.

1-13-08 Today we went to Rolly Pollies to celebrate Jenna's 3rd birthday. Chase had a blast playing with Jenna and eating chocolate cake. HAPPY BIRTHDAY JENNA.

1-17-08 Today we woke up to a very nice surprise - SNOW. There was at least 2 inches of snow on the ground, but unfortunately rain was falling from the sky. That didn't stop the Hensleys. Snow geared up we headed out to play and make a cool snowman. Yeah for snow.

1-25-08 Chase had his third swim lesson today and loves it! Ms. Margaret is wonderful and Chase will now wear a bubble and swim in the water by himself - YEAH!!!

1-31-08 Tonight Chase decided he did not want to wear diapers anymore. Keep your fingers crossed this works!!

JANUARY PICTURES: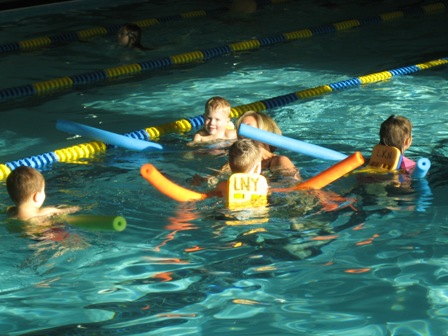 Group swim.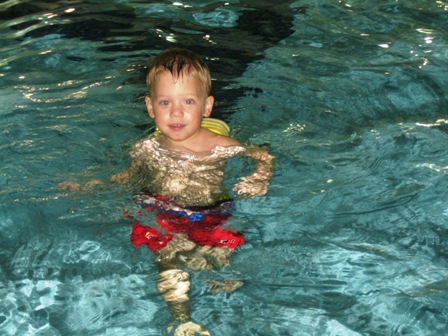 See Mom - I can swim by myself!! My can do it!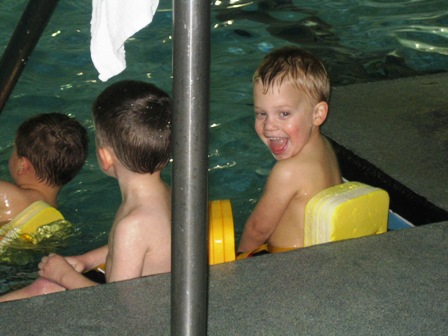 Loving swim lessions!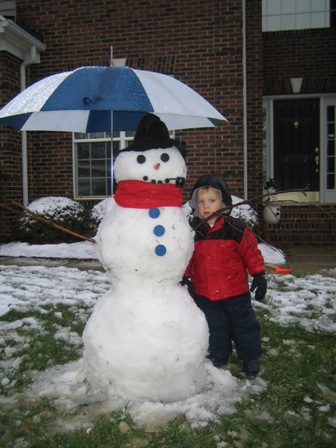 Chase and the snowman he helped Daddy build.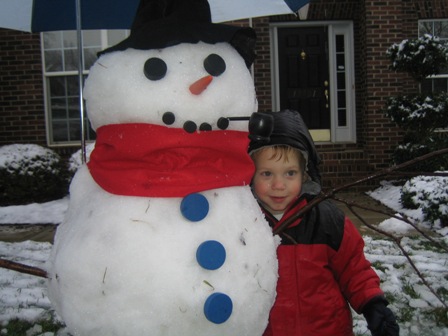 I love you snowman!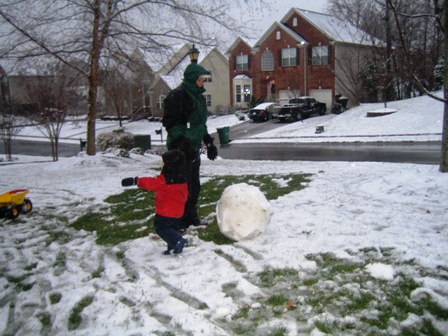 Hey Daddy - roll it that way - it needs to be bigger!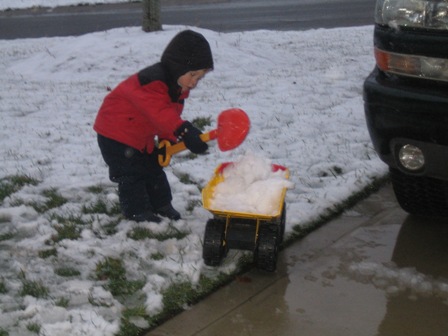 Gotta get enough snow for the snowman.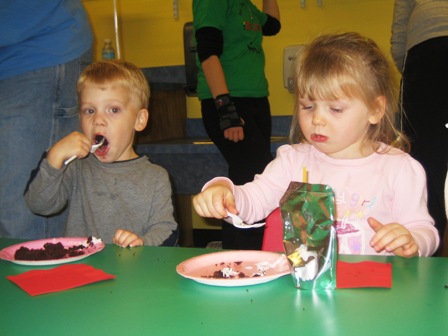 Thanks Jenna for the great chocolate birthday cake!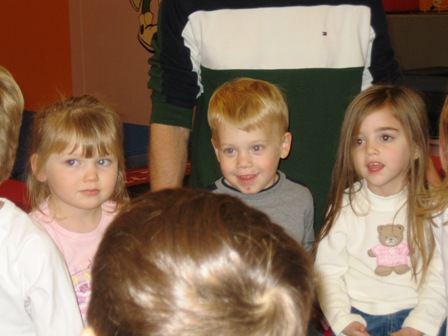 The Ladies Man... Sitting between the two cutest girls - Jenna and Delaney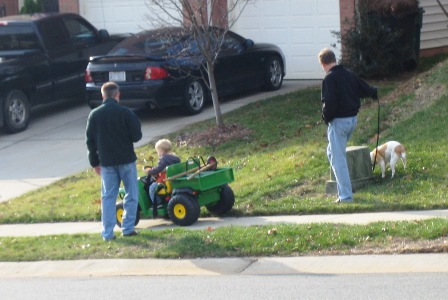 Look Leo... I love my new tractor.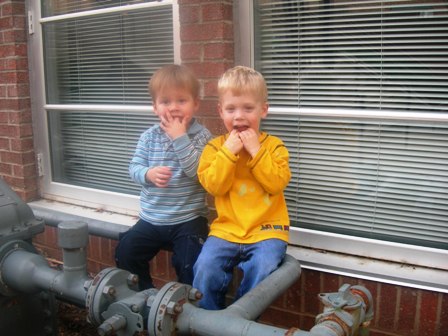 Chase and his buddy Rhys playing on what they call the "robot" at school.