JANUARY UPDATES:

Chase's New Words: 1st Word is MAMA

01-01-06 Chase is enjoying his first New Years Day at home. He is waiting for the Panthers to win - while playing with all his new Christmas and Birthday gifts. He rang in the New Year last night at the Hudgins home with Ben and Ella, but yes...he was snoozing when the clock struck midnight!

01-05-06 Today Chase had tubes put in his ears...Lets hope this solves the ear infection problem and allows Mommy and Daddy to get some sleep!!

01-06-06 Grami and Grandpa Seibert came to visit and celebrate a late Christmas. Chase loves to see them and play with Grandpa.

01-07-06 Today Chase went to his first basketball game. He was mesmorized! He watched his cousin Jake and his team win. Then he went back to Aunt Steffany's to celebrate Jenna's First Birthday! Hard to believe both these babies are one... Where does the time go?

01-22-06 Chase was baptized today at Davidson United Methodist Church. He was sooo handsome. He was very blessed to have family and friends there to celebrate his special day. Uncle Tony flew in from Minnesota to be the Godfather and Aunt Steffany was the Godmother. GeeGee, Grandma Lawson, and Aunt Meg came in from Charlottesville, VA. Aunt Tammy, Hans, Kayley, and Cari came in from New Port News, VA. Great Grandma McKinney, Aunt Barbara and Don came from Greenville, SC. Aunt Stephanie and Aunt Lisa came from Georgia. Grandma and Papa McKinney came from Asheville, NC as did Christine and Sophia Nelson. The Ryan clan and the Deans were also there to celebrate. One special guest was Ashley Dellinger one of Chase's NICU nurses that came with her boyfriend Joey to celebrate such a special day!! God blessed us with Chase and also blessed us with nurses like Ashley that helped Chase and Mommy and Daddy with the first 72 days of his life. The NICU nurses could be called angels!

01-30-06 Chase is getting more and more brave. Tonight he took 8 steps on his own and is starting to let go and think about walking. But once he gets a few steps he realizes what he is doing and chickens out... Give him another week or two and we may be chasing him around the house on 2's instead of 4's.

JANUARY PICTURES: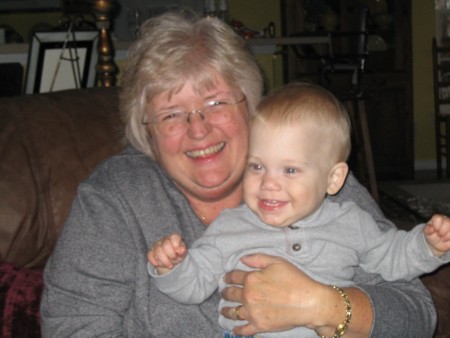 Chase telling Grandma Lawson a really good joke!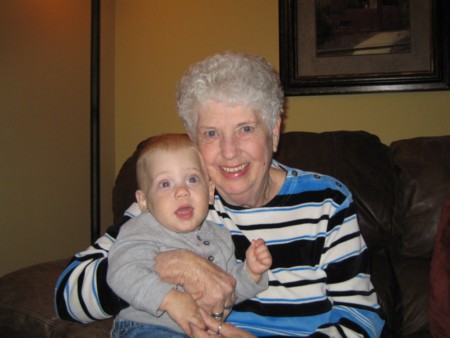 Chase and GeeGee.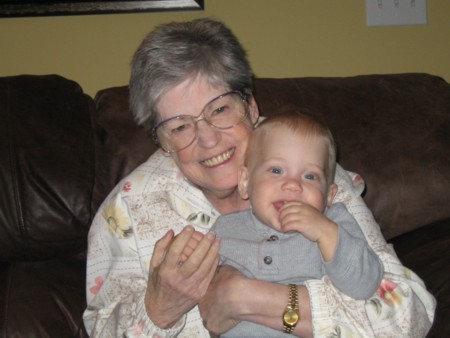 Chase and Aunt Meg.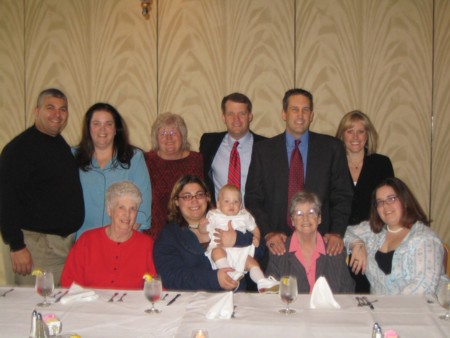 The entire Hensley clan... We loved having everyone here for the baptism.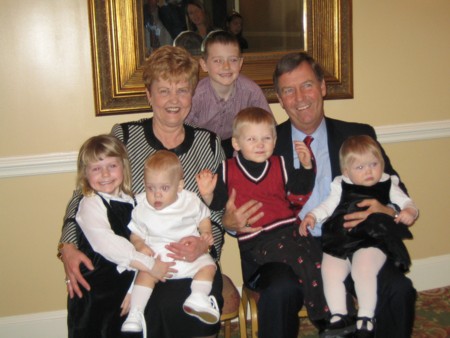 Grandma and Papa McKinney with all the grandkids.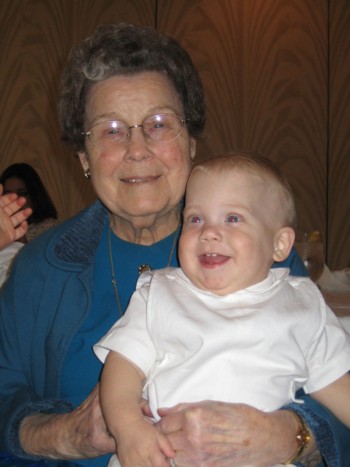 Great Grandma McKinney and Chase.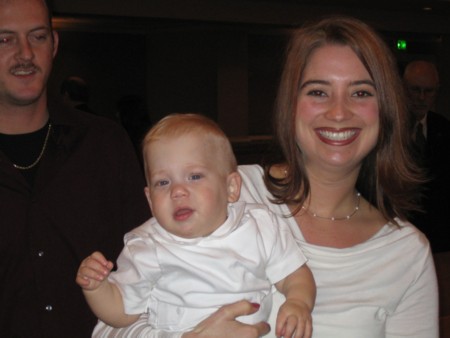 Chase's favorite NICU nurse Ashley Dellinger came to see him baptized.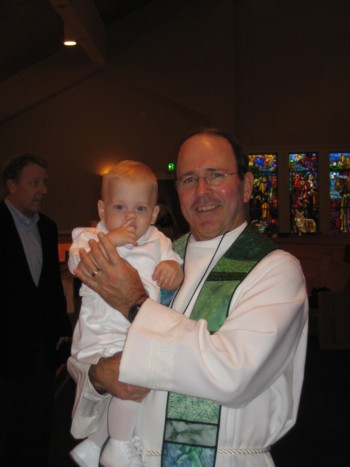 Chase with the Minister Jody.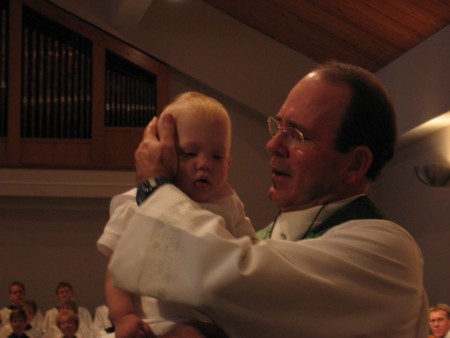 The blessing with the water.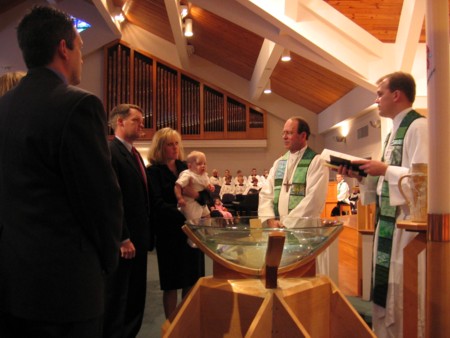 The Baptism Ceremony.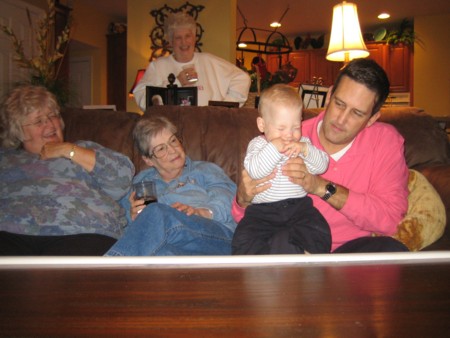 Chase hanging out with Uncle Tony, Aunt Meg, Grandma Lawson and Great Grandma (Gee Gee) Barnett.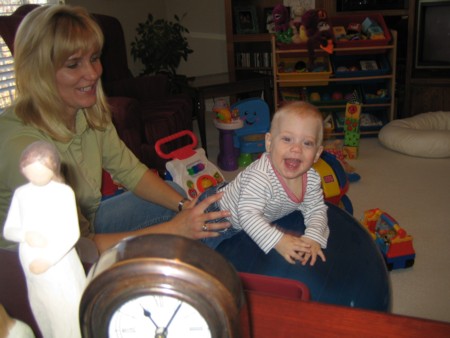 Chase havig a ball with his nanny Czesa.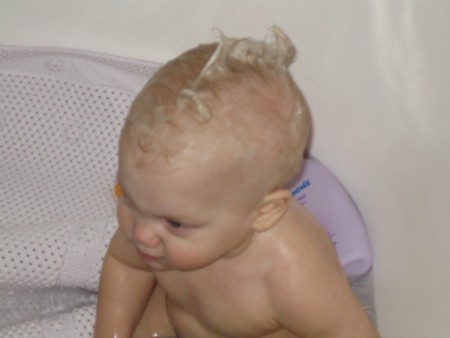 Can you believe it... Chase actually has enough hair to make a mohawk in the tub... He loves his bath time!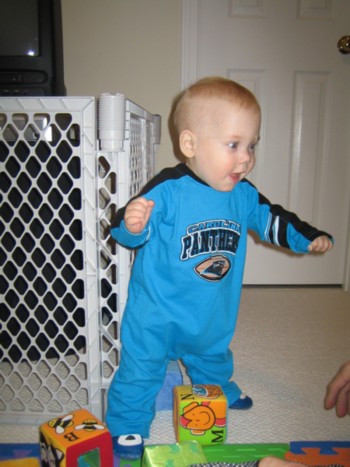 Chase is getting braver every day... He is taking steps and now is up to about 5 on his own before he chickens out!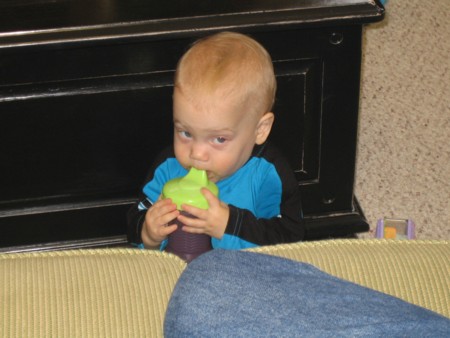 Chase is caught drinking... The question is what exactly is in that cup?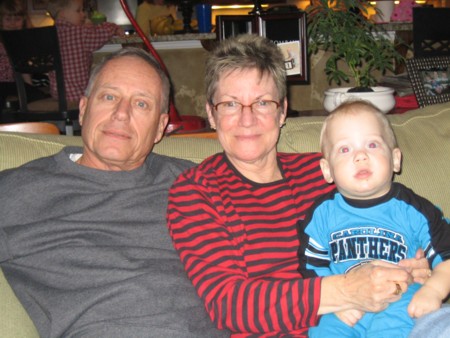 01-08-06Grandma and Grandpa Seibert come to visit. I love having them to play with!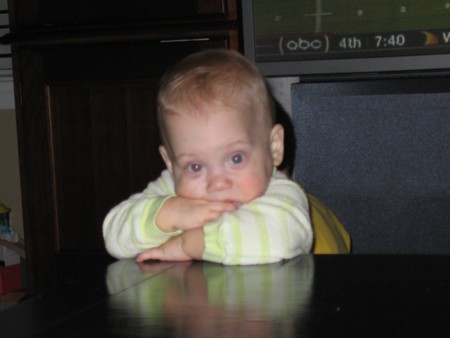 01-07-06 Chase is tired of celebrating Jenna's Birthday... He is ready to go home!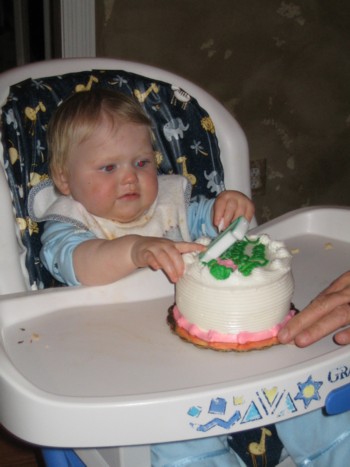 01-07-06 Happy First Birthday Jenna!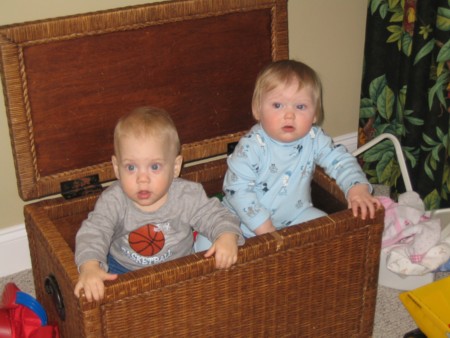 Chase and Jenna playing with the toys in the toy box... Literally in the toy box!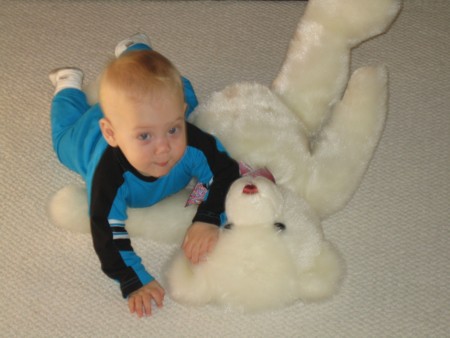 The ever ready Panthers fan... Hanging out waiting for them to win while playing with his new bear. He seems to think the bear is his wrestling partner!