FEBRUARY UPDATES:

2-4-09 Today we got another taste of snow. Luckily it was a little more than last month - we could sled in it, but not good enough to make a snowman. Chase enjoyed sledding with Dad and then back out later in the morning with Ethan and Elizabeth.

2-6-09 Chase got a special treat at preschool today... He got to wear his pajama's and participate in a teddy bear parade. All of the kids were so cute!

2-8-09 Chase played his first 9 holes of golf today with Daddy, Mr. Bill and Karley. They guys said the kids did a great job - or at least the best two four year olds can do. It is hard to believe we had snow on the ground 4 days ago and now golf weather.

FEBRUARY PICTURES: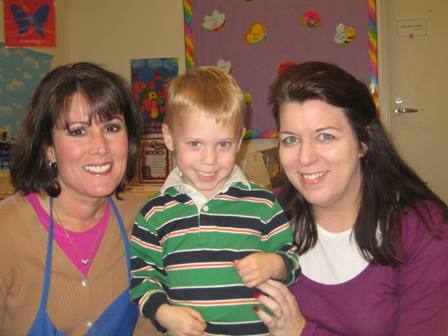 Ms. Kim, Chase, Ms. Kristen his preschool teachers.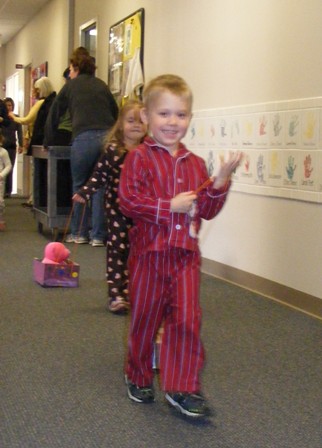 Marching down the hall in my pj's.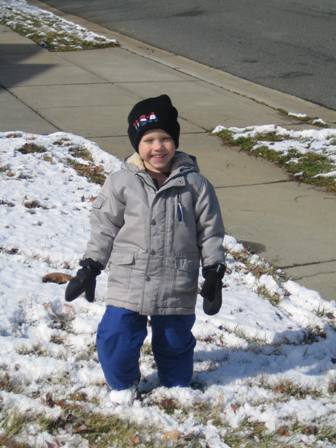 Finally - Some DECENT snow!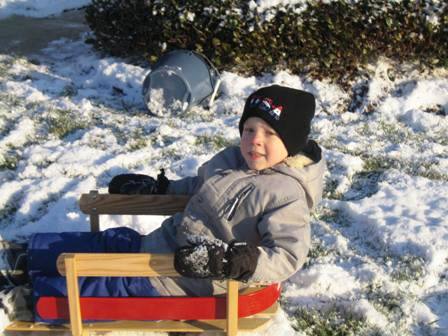 Loving the sled - Pull me Dad!