DECEMBER UPDATES:

12-4-08 Tonight we went to Christmas in Davidson. Last year Chase called it Rudolph's Birthday Party. This year we were constantly fighting rain drops, but had a great time with the Sheilds Family. Chase, Kate and Jack love the animals at the live nativity - the BIG camel was a hit. The singing and the smores. Luckily the heavy rain held off until after we got home.

12-7-08 Christmas Choir at DUMC. All the youth choirs put on a concert today. Everyone did very well. Chase didn't sing much, but he did get on stage in front of a packed house! Watch out American Idol - you may be looking at your 2023 star!

12-9-08 Today Chase decided he wanted to try out a new career... Barber - he cut Jenna's hair and his own while under Ms. Lynn's watch. She was devastated - Mommy and Aunt Steffy thought it was funny. When asked why he did it he said "it was an accident" then when asked again a little later he said "it was too long". Maybe it was - it sure is cute short on her. Tonight he visited Santa and the Chick-Fil-A Cow. We still think the Cow ranks higher than Santa!

12-11-08 Happy Birthday Chase! Today Chase is 4. Hard to believe it has been 4 years since he was born. Was a quite day spent playing with Jenna. We did have his 4 year well check and he is doing great. He is 33 pounds and 38 3/4 inches tall.

12-13-08 Today is the day Chase actuallys thinks he turned 4. Apparently his birthday party - not the actual birthday - made him start telling everyone that he is 4 now. He had his party at Bounce U and everyone had a blast - especially the Dads! He was very blessed with lots of friends and lots of gifts. He sends a big THANK YOU to everyone!

12-14-08 Papa and Grandma came to town to celebrate Chase's birthday. They brought 4 presents and Chase loved them all! Thanks Grandma and Papa.

12-15-08 Happy Birthday Daddy!

12-17-08 Happy Birthday Mommy!

12-19-08 Today Chase had his preschool Christmas party. Ms. Kim had all the kids sing a christmas carol for the parents. There was good food and great presents for all.

12-20-08 Today we celebrated Ethan Harrington's 4th Birthday with a party at Bounce U - the boys love this place!! We look at them and remember the time 4 years ago in the NICU and count our blessings for happy healthy boys!

12-24-08 Christmas Eve - Grandma and Papa McKinney came and enjoyed church with Chase and then the Ryans joined us for dinner. The kids are very excited about Santa coming tonight.

12-25-08 MERRY CHRISTMAS! Chase woke to find Santa had come. He had eaten his cookies and left Chase all sorts of goodies - a new computer, 2 dust pans, gum, DVD's of Curious George/Bob the Builder/Berstein Bears, art stuff and much more. It was a big day of opening presents and seeing how blessed we all are.

12-26-08 Off to the lake house for the McKinney Christmas Celebration. We had a wonderful weekend and Chase loved spending time with all his cousins!

12-31-08 Grandpa and Grami Seibert came to celebrate New Years and Christmas. Chase is all smiles when they are here!

DECEMBER PICTURES: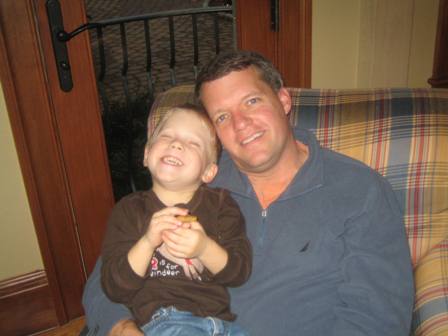 Snuggling with Daddy.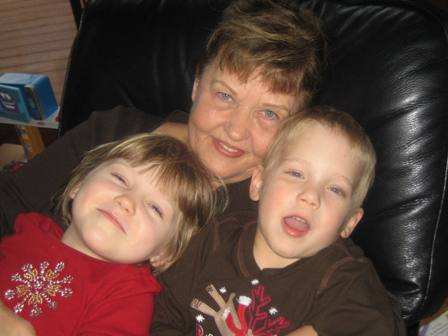 Giggle time with Jenna and Grandma McKinney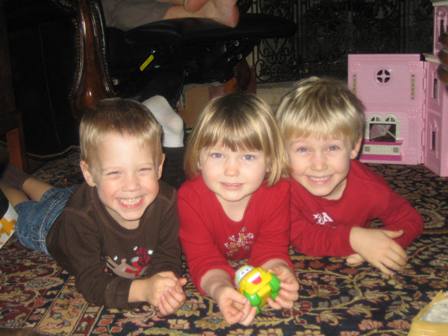 Chase, Jenna and Joseph - The Three Musketeers.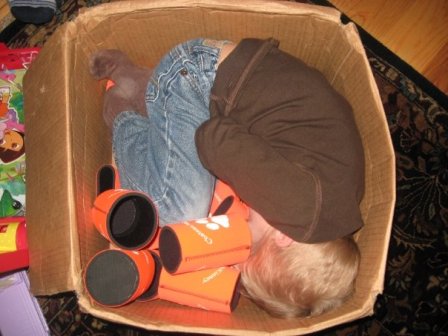 A box and coozies... Why did Santa need to bring toys?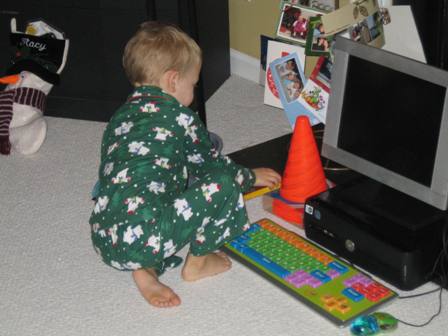 Look everyone at what Santa brought me!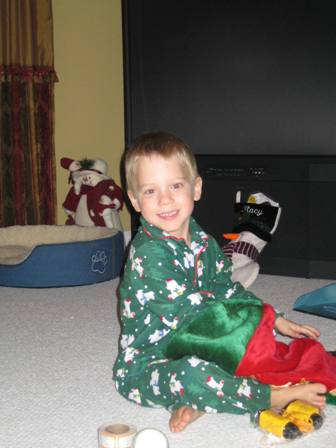 Digging deep into the stocking to find all sorts of neat stuff.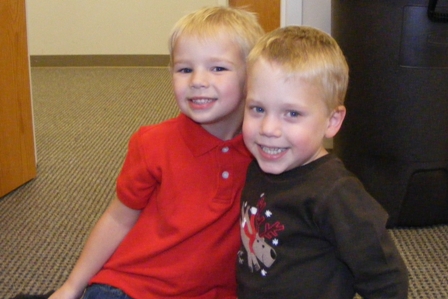 BEST FRIENDS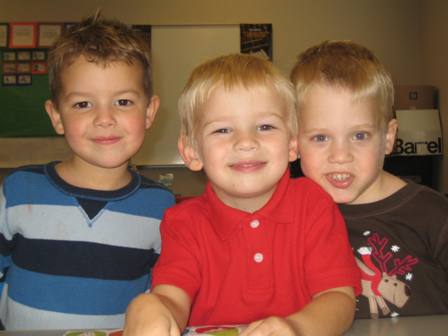 Miles, Tyler and Chase - The Three Stooges.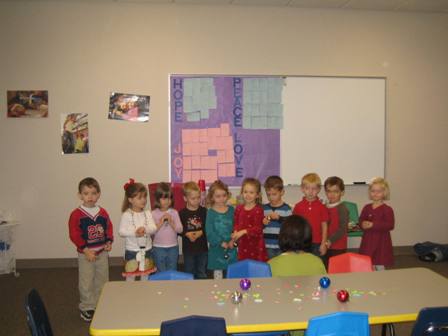 Preschool Class singing at the Christmas Party.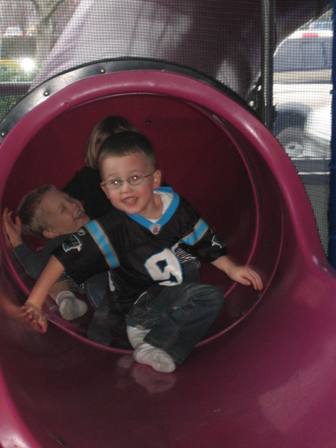 Ethan, Chase and Jenna having a blast on the McDonalds Indoor Playground.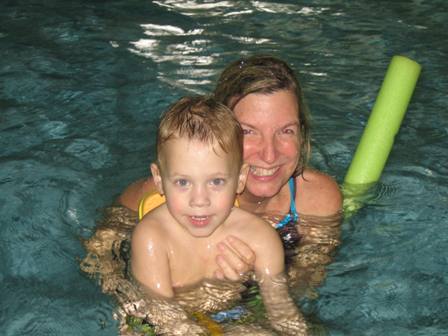 Chase at swim lessons with Ms. Margaret... We hope he is a fish by summer.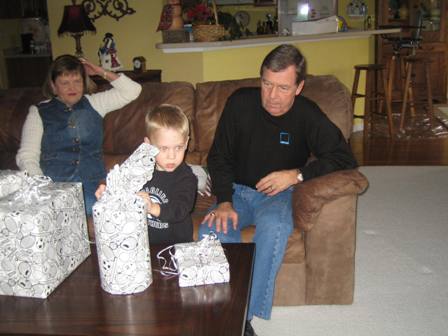 Opening presents with Papa and Grandma.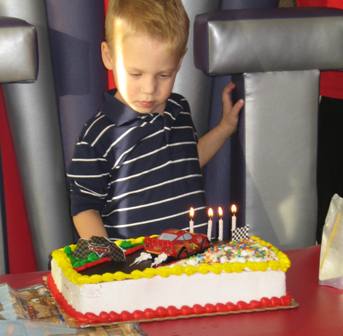 A Lightning McQueen Birthday - Happy Birthday Chase.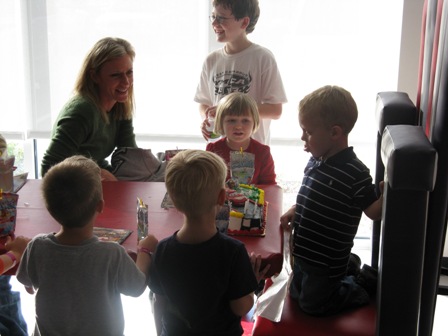 King Chase the Birthday Boy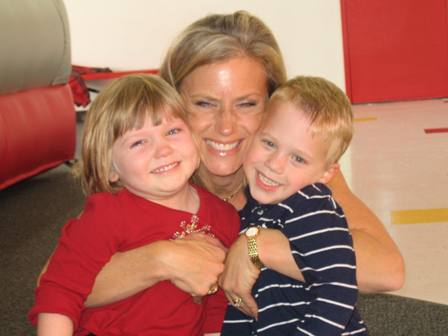 Partying with Jenna and Aunt Steffany

Opening birthday presents with Daddy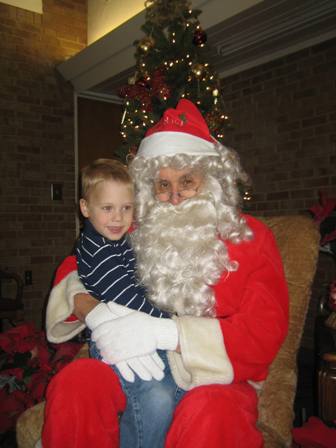 Chase with Santa at Davidson United Methodist Breakfast with Santa.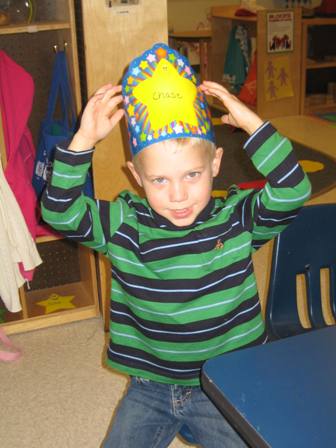 Preschool Birthday Celebration - Happy Birthday Chase.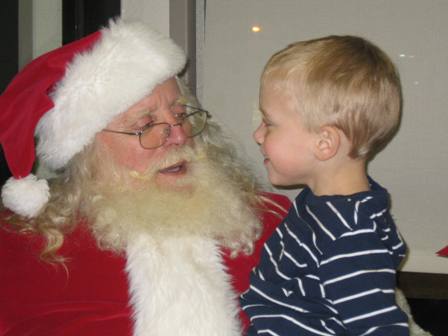 Chase with Santa at Chick-Fil-A... The cow was there too! HEAVEN for Chase.

Double Trouble - LOCK UP THE SISSORS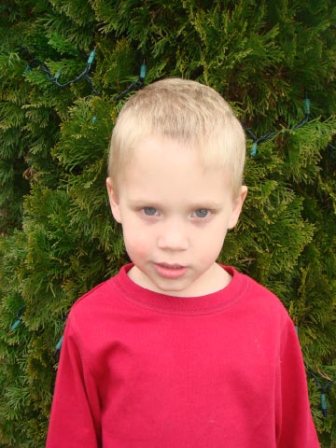 Chase's First Mug Shot - Yes officer I cut her hair!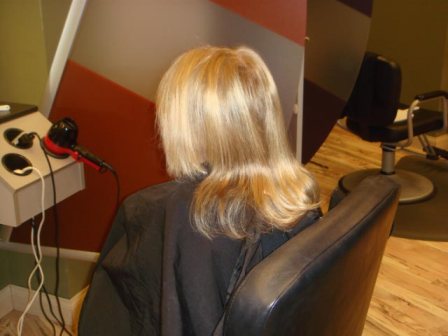 Just a couple of inches - At least it is a straight shot!

Isn't she pretty? Chase may have a future in the salon industry after all!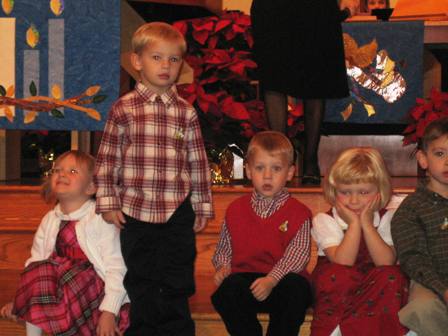 2008 Christmas Choir - it isn't easy to get a bunch of 3 & 4 year olds on stage and singing!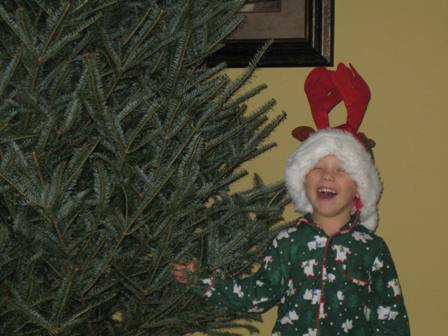 Silly Santa Chase in front of the new Christmas tree.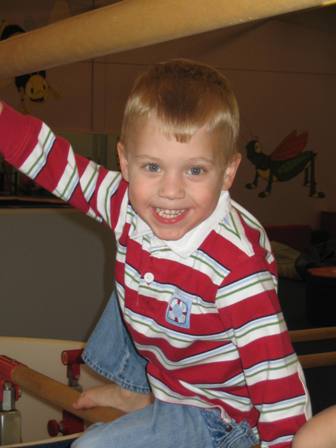 The most handsome kid around!!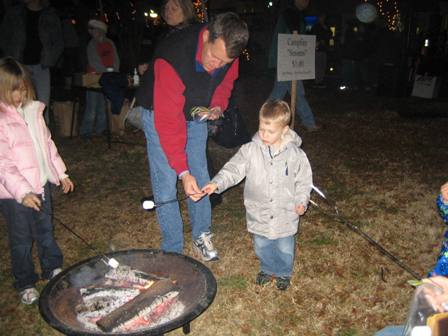 Chase and Dad making smores at Christmas in Davidson.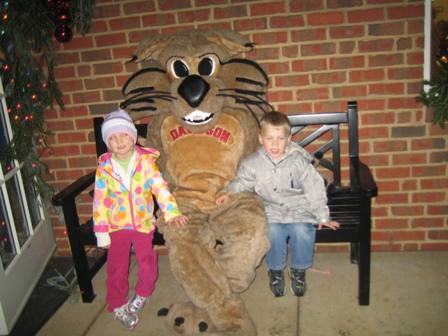 Christmas in Davidson with Kate and the Davidson Wildcat.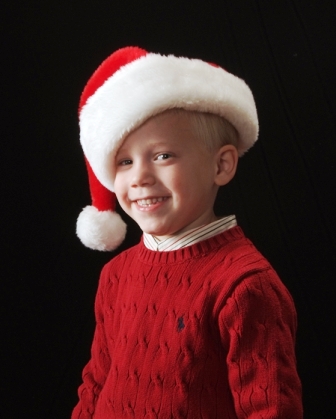 Naughty or Nice?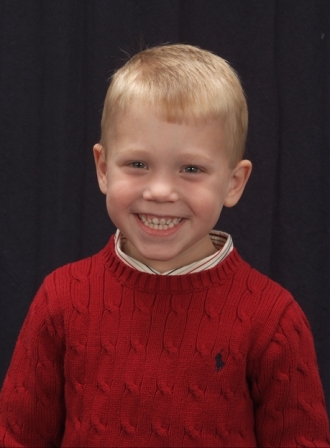 Chase's 4 year old picture.