DECEMBER UPDATES:

12-08-07 Chase spent the morning helping Rhys - one of his buddies from preschool - celebrate his 3rd Birthday. He won the pin the butterfly on Curious George - Way to go Chase!

12-09-07 Chase's BIG Birthday Celebration was today. He had friends and family join him at Rolly Pollies for a lot of running, playing, jumping, climbing, riding, etc. Then everyone ate pizza and cake. It was LOTS of fun and Chase thanks everyone who helped make his 3rd birthday so special!!

12-10-07 Chase celebrated his birthday AGAIN today at school. Mommy and Daddy came at snack time and brought cupcakes for everyone. The teachers decorated and made Chase a special birthday crown. It was a very special day.

12-11-07 HAPPY BIRTHDAY CHASE. Today is Chase's Birthday - even though it feels like his birthday has been every day since Thanksgiving. It didn't get off to a very good start - Chase woke with a fever and not feeling well at all. Mommy took him to the doctor and he had bronchitus. But, that didn't slow us down too much. With some motrin and antibotics we met Daddy at his office and rode the "train" to south Charlotte and had lunch at McDonalds and rode the train back to the office. Chase loved riding the "train" - Charlotte's light rail. He can't wait to when he can do it again!!!

12-13-07 Today Chase went for his 3 year old check up. He weighs 29 pounds and is 35 1/2 inches. A happy healthy 3 year old.

12-14-07 to 12-15-07 We all headed for Papa's Lake house on Lake Keowee to celebrate Christmas with Grandma McKinney. Chase loves spending time at the lake house and time with all his cousins. He celebrated his birthday AGAIN, made Christmas sugar cookies, played with his cousins, and started the Christmas present opening. He was worn out with such a short busy trip that he slept almost the whole way home.

12-15-07 HAPPY BIRTHDAY DADDY.

12-17-07 HAPPY BIRTHDAY MOMMY.

12-17-07 Today Chase had his preschool Christmas party. They put on aprons and hats (well Chase wouldn't wear his) and decorated ginger bread houses and ginger bread men. There were more decorations going into little mouths than making it on the houses. It was a great party with food, fun and gifts.

12-24-07 Today Chase went to Christmas service and sat very still on Papa's lap watching baby Jesus. His favorite part was lighting the candles and singing Silent Night. We all went back to the Ryans for dinner before heading home to put out cookies for Santa and our head on the pillow to be ready for the big day tomorrow.

12-25-07 MERRY CHRISTMAS!!! Chase slept until 8am... Wow we will not have many more Christmas like that!! He woke and the first thing he said was "downstairs - choo choo train?" He lit up like the Christmas tree when he saw that Santa left him a Choo Choo train. He was also excited to see the milk and cookies for Santa gone. He rushed through opening his gifts and then it was off the the Ryans for breakfast and opening of gifts with them and Papa and Grandma McKinney. Chase loved ALL of his presents. The day continued with the Ryans coming back to our house that evening for dinner. It was a WONDERFUL Christmas day!!

12-27-07 to 12-28-07 Grandpa and Grami Seibert came to town to celebrate Christmas. Chase loved opening more presents and spending time with Grandpa and Grami.

DECEMBER PICTURES: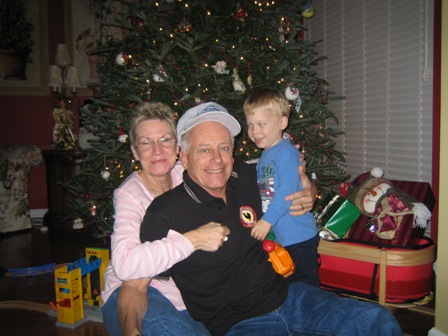 Celebrating Christmas with Grandpa and Grami Seibert.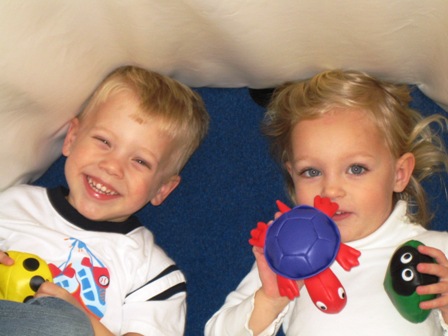 Enjoying my date with Miss Kate.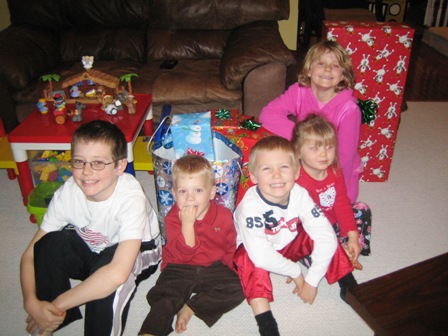 Merry Christmas from the entire gang!!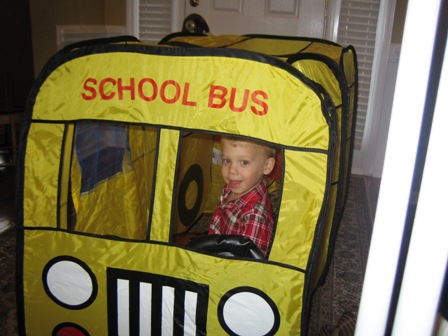 Riding in the bus.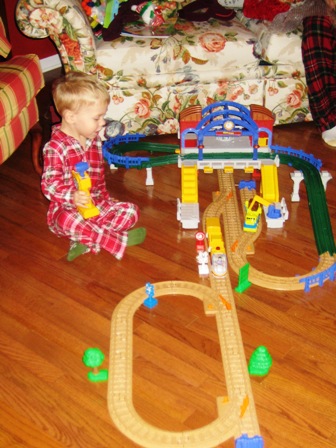 LOOK - Santa brought me my Choo Choo Train.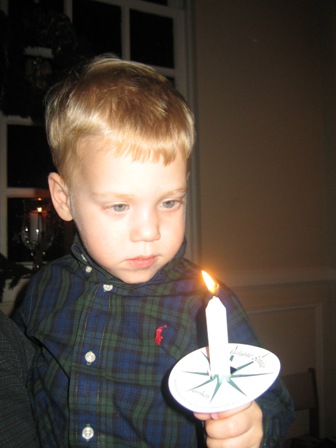 Silent Night - Holy Night.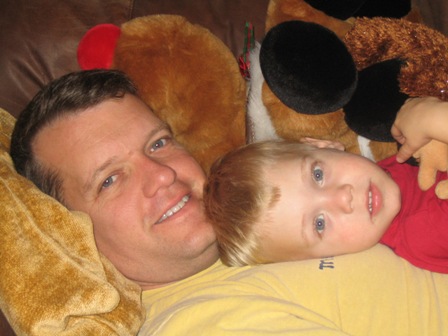 I love my Daddy.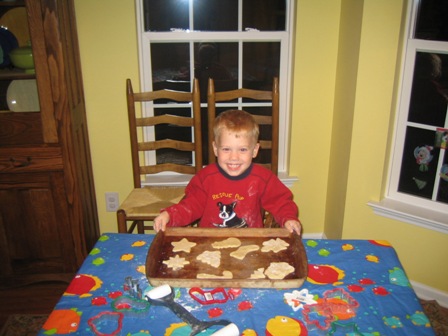 All decorated and ready to bake.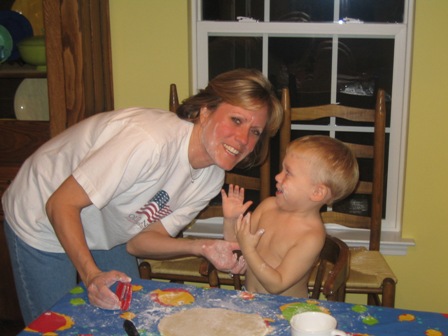 Mommy and Chase having a blast making cookies for Santa.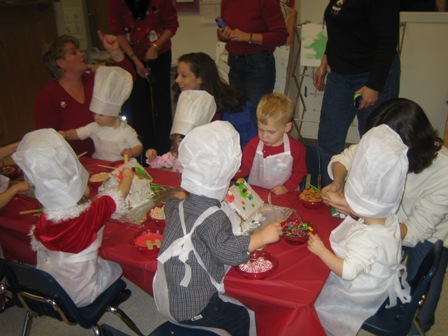 Making ginger bread houses at the preschool christmas party.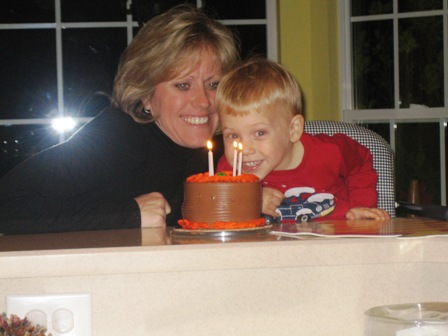 Happy Birthday Mommy!!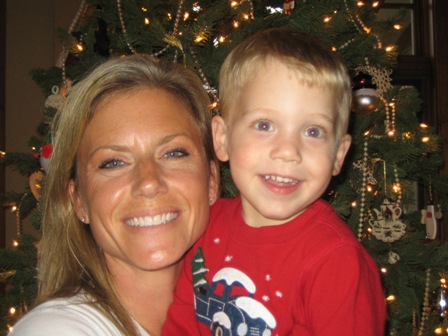 I LOVE Aunt Steffy!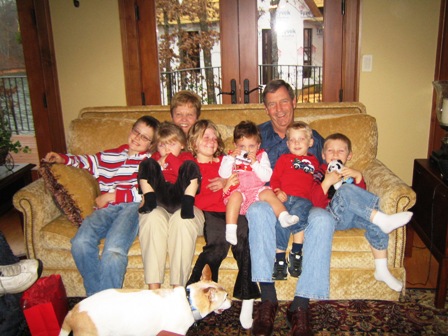 All the grandkids with Papa and Grandma McKinney.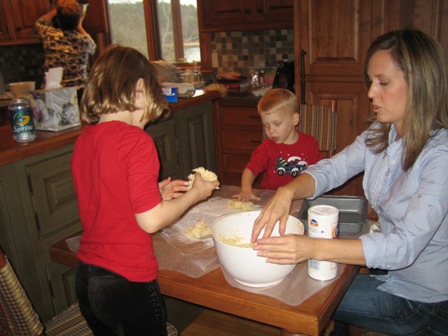 Making cookies with Jillian and Aunt Stephanie.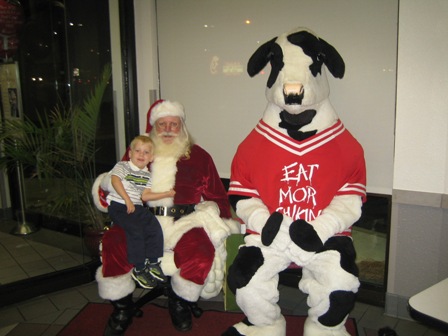 My two FAVORITE people... Santa and the Cow!!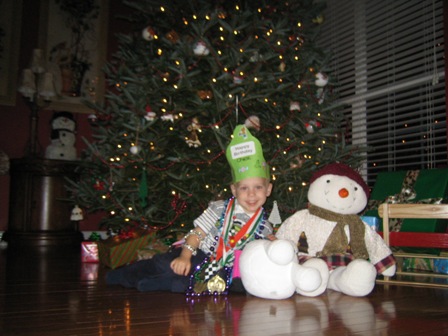 Celebrating with "Bling" on my birthday.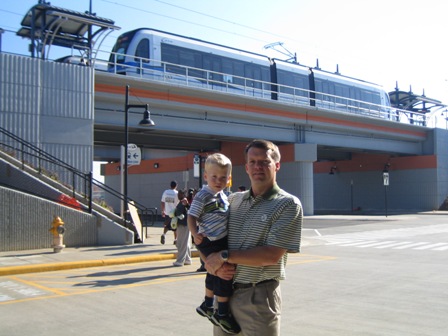 Riding the train with Daddy.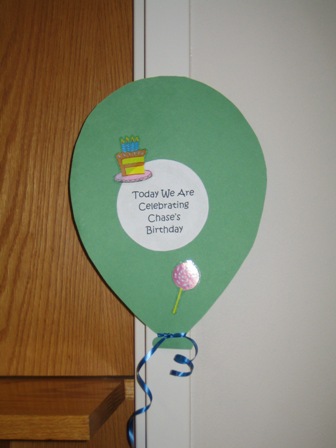 Happy Birthday Chase from everyone in preschool.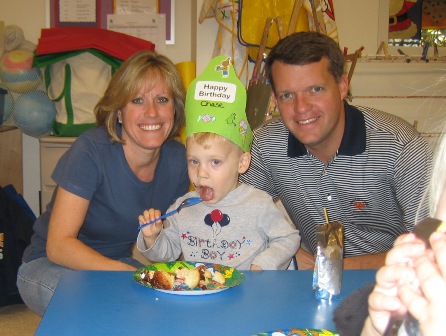 Mommy and Daddy celebrating Chase's Birthday at school.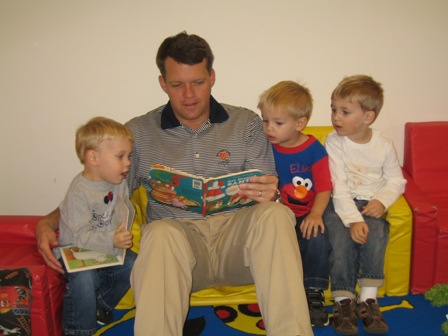 Daddy reading to the "boys" in school.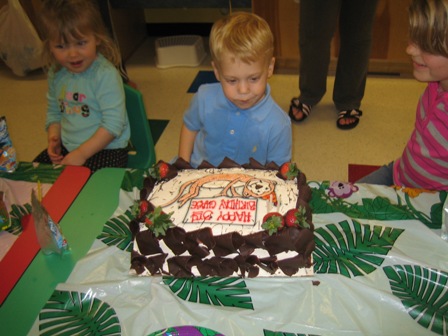 I WISH FOR....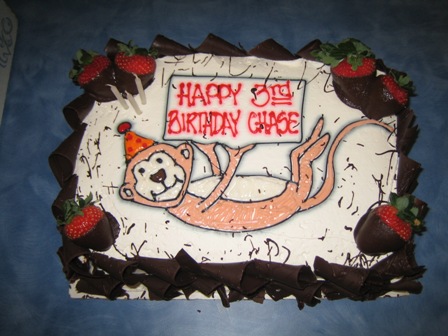 The coolest monkey cake.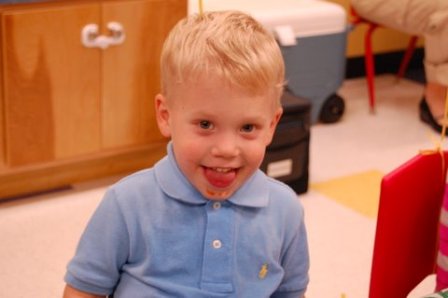 Wearing more pizza than I ate.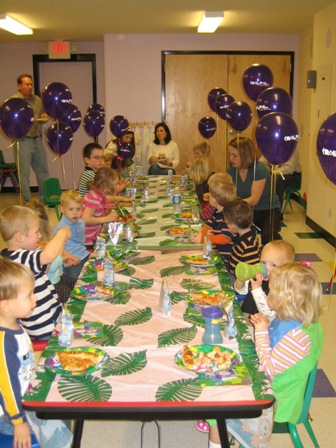 Everybody is ready to eat pizza and cake.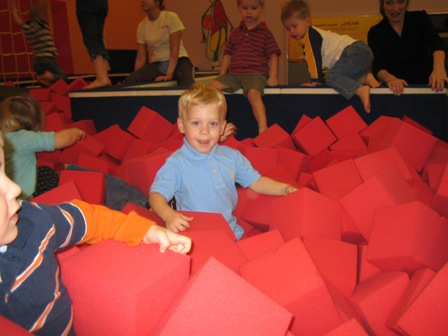 Playing in the ocean of foam.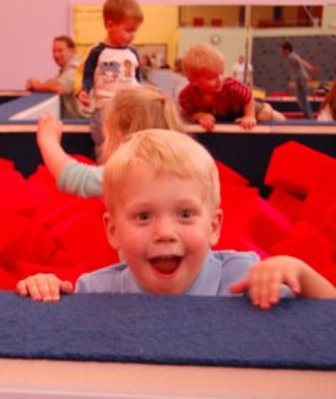 I am having a BLAST!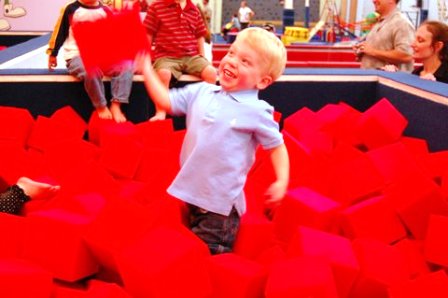 This foam is SOOO heavy.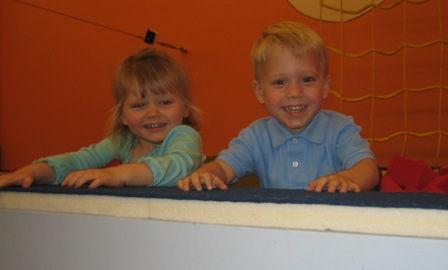 Smiling Cousins.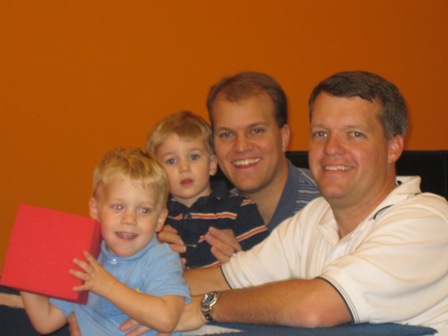 Daddy and Chase with Connor and Mark Conforti.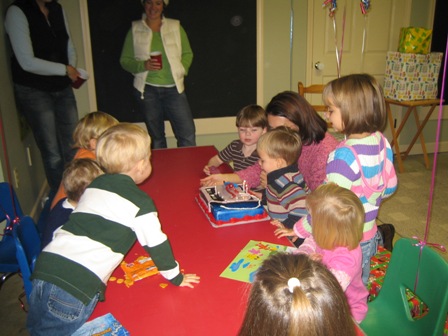 Celebrating Rhys' 3rd Birthday.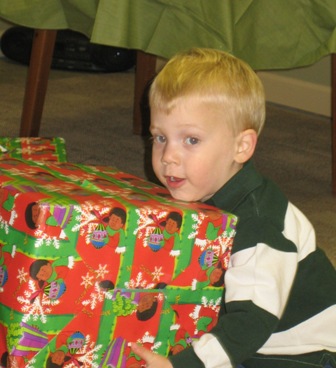 I love presents...Even if they are not mine!