DECEMBER UPDATES:

12-4-06 Chase PeePee'd in the potty tonight. He has been asking and trying to go on the big potty with no luck. Tonight he asked and we got out his little potty and he went... WOW!!

12-9-06 Chase had his 2nd Birthday Party today. He took a little while to warm up to all the people in his house, but once he realized it was all about him - it was all about him! He had a hard time unwinding and going to bed.

12-11-06 Today Chase is 2 years old... Hard to believe how fast he is growing up. His favorite saying today is "I'm Two!". We started working on this and he has caught on quick!

12-12-06 Chase had his 2 year check up today. He weighs 26 pounds and is 32 1/4 inches tall.

12-15-06 Chase took Daddy to Little Gym today. They loved playing together... They even had more fun celebrating Daddy's birthday - HAPPY BIRTHDAY DADDY!!

12-16-06 Chase went to breakfast with Santa at church this morning. He loves Santa!! His new thing is when you ask him what does Santa say he goes "HO HO HO"... It is sooo cute. This afternoon he went to Allison's birthday party at Gymboree and had a blast!! He is one very busy little boy.

12-22-06 to 12-24-06 We traveled to the lake house to do Christmas with the McKinney's. The weather was unseasonably warm and the kids loved being at the lake and playing in the park... No Jackets Needed... We did Christmas lunch with the entire clan and opened presents.

12-24-06 We came back from the lake and did the annual Christmas Eve church service at the Ryan's church and dinner at the Ryans. Then it was off to home and bed to wait to see what Santa would bring in the morning.

12-25-07 Chase loved Christmas morning. He couldn't wait to open the gifts and more than that was interested in what was in the box - a change from last Christmas when the box was the interesting part. Santa was very good to him along with all his relatives and friends.

12-28-06 Grami and Grandpa Seibert came to visit and celebrate Christmas... Chase is starting to think there is presents to open every day. He loves seeing his "Grandpa".

12-31-06 It is New Years Eve and Chase and Tiffany(his sitter) are ringing in the new year while he sleeps... Mommy and Daddy are out for some fun!

DECEMBER PICTURES: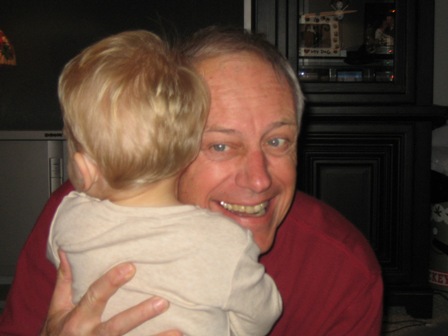 Grandpa Seibert is here... YEAH!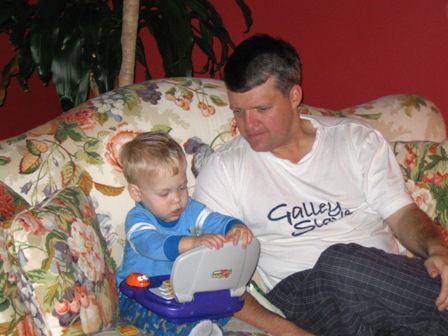 Now Daddy... This is the shift key. This is the enter key. This is how you get your email. I love my Puter.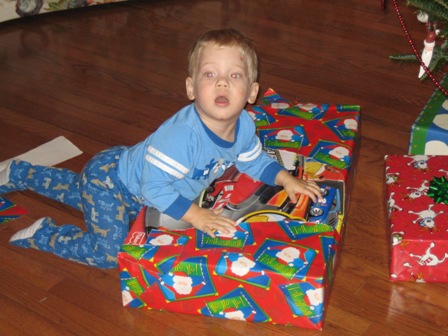 I love opening presents... MORE!!!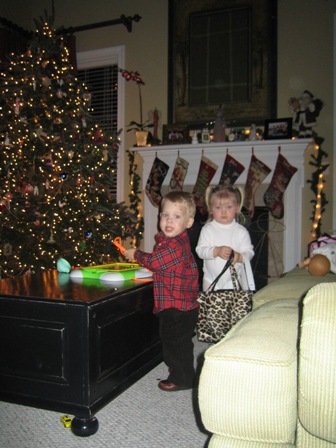 Where is Santa? We are waiting!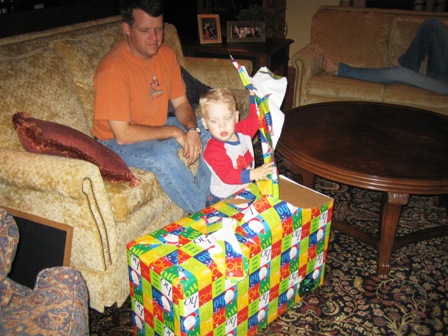 I wonder what is in the box that Uncle Chad got me... the box is bigger than I am!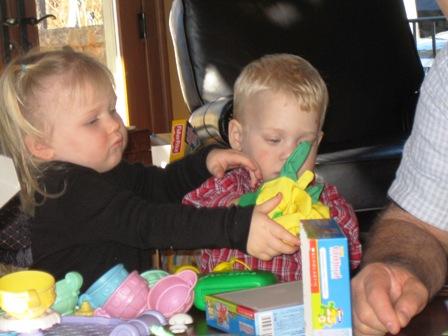 "Thats Mine Chase" - but the John Deer Gloves aren't pink Jenna... "Their Mine"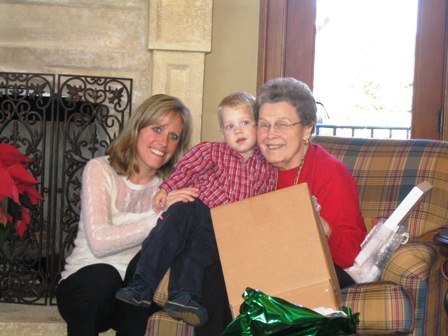 Watching Grandma McKinney open presents.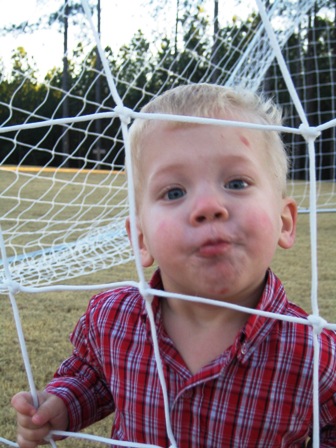 I may be banged up and scraped up, but I am still very cute and loveable... Don't you want to kiss me?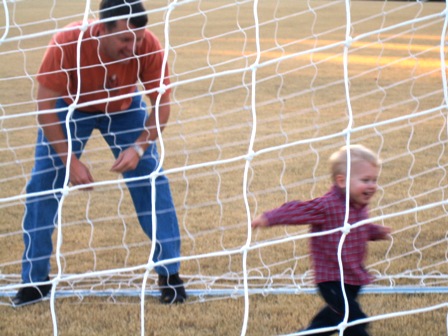 Chase and Daddy playing in the park... Where is our "White Christmas"?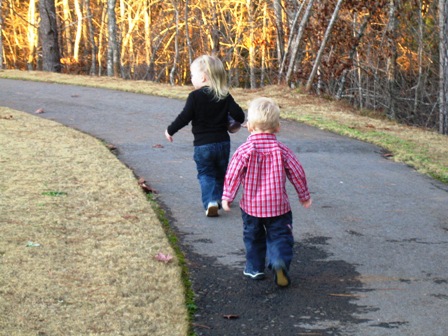 Here he goes again following Jenna... This seems to always lead to no good!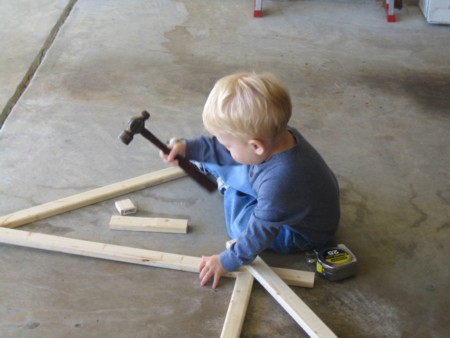 Watch the fingers!

Helping Daddy - Chase is always "helping".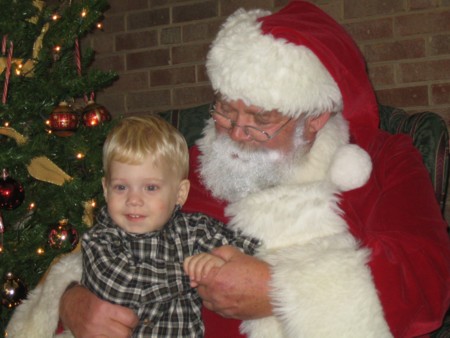 Chase loves sitting on Santa's lap.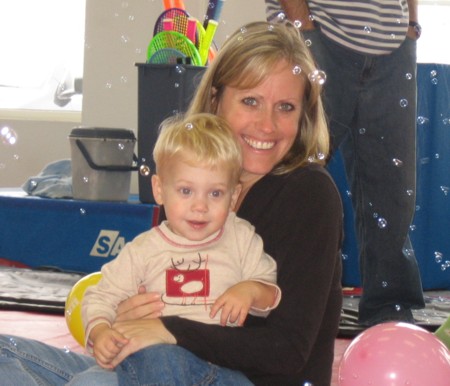 Mommy and Chase in the BUBBLES!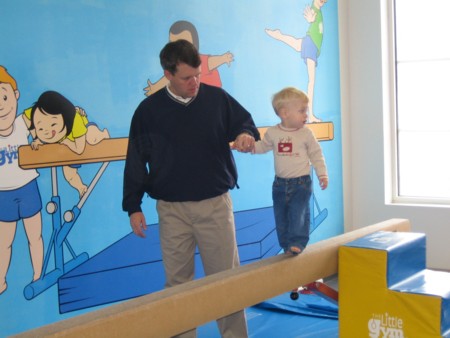 Chase showing Daddy how he can walk on the balance beam in Little Gym.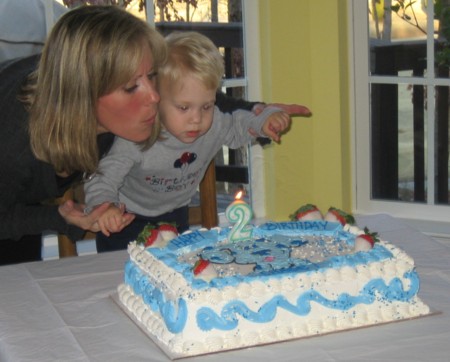 Blowing out the candle on the birthday cake.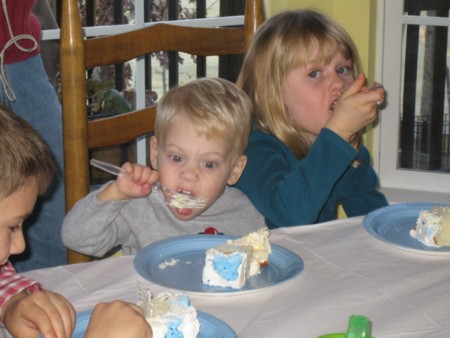 Don't touch my cake!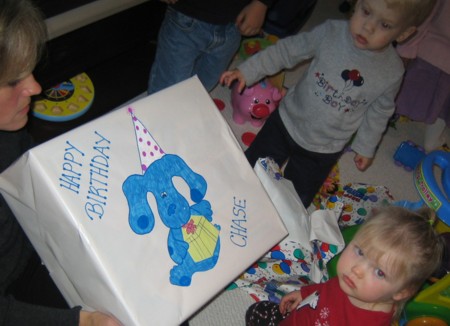 Aunt FeeFee did such a good job making my Blues Clues Wrapping paper... I hated to tear into it... NOT!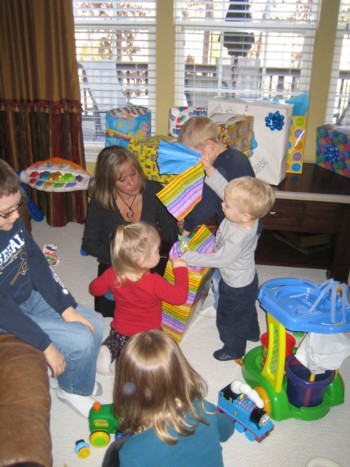 Tearing into the wrapping paper is my favorite part.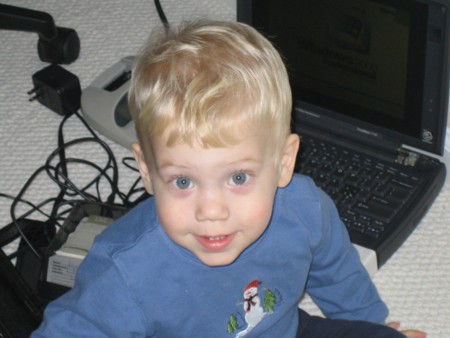 Computer Whiz.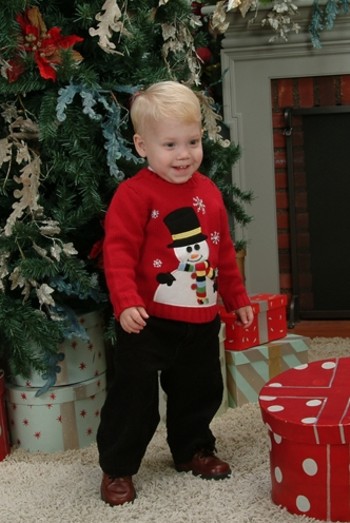 I am ready for Christmas!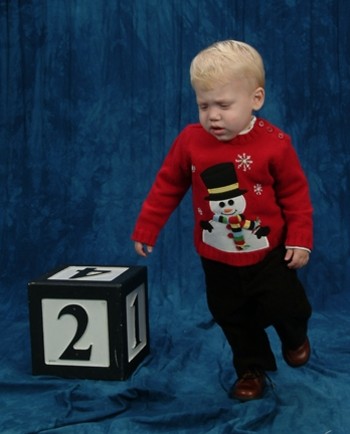 Nine Days until he is offically 2 - but the Terrible Twos have hit early!!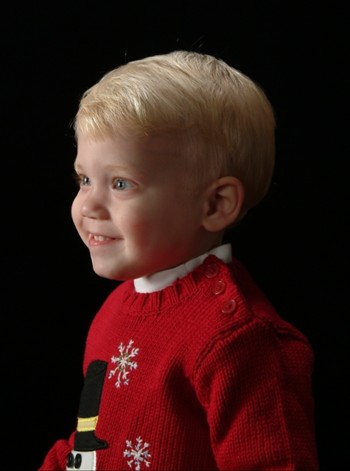 Chase at 2 Years Old.