AUGUST UPDATES:

MORE CAMP - This month is a week of "Mold It Camp" with buddy Holden and a week at the "Y Camp" with bestfriend Tyler! Then it is time to start school.

08-04-09 Tonight we went to National Night Out at Birkdale with the Garretts. The kids had a great time, after a 30 minute delay from the thunderstorms. But the water didn't slow them down. Riding the rides, sliding the slides and bouncing in the bouncy things. What fun!

08-08-09 PANTHER FAN FEST - We all headed down to Panthers Stadium in the heat, taking Joseph and Jenna with us. The kids enjoyed seeing Sir Pur and getting air brush tatoo's, but the thing they liked the most was going in the stadium and seeing the field and the players.

AUGUST PICTURES: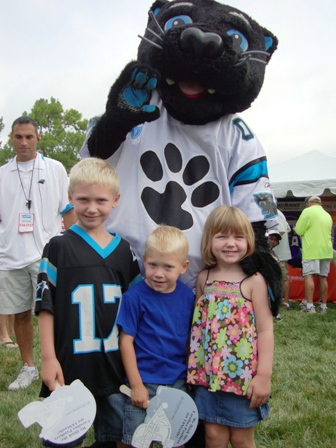 Joseph, Chase and Jenna with Sir Pur.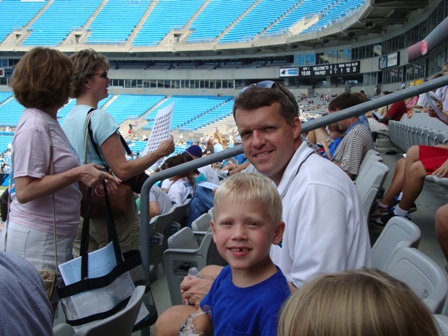 The boys at Panthers Stadium.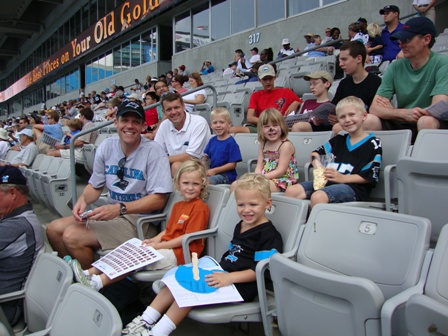 We are ready for some football... John, Kate, and Jack Shields... Daddy and Chase... Joseph and Jenna Ryan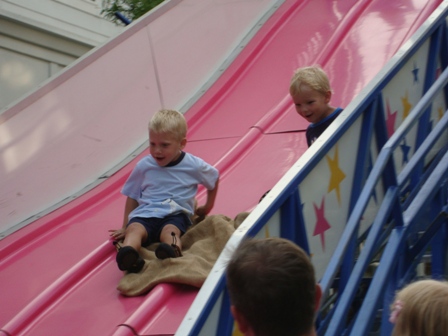 All smiles!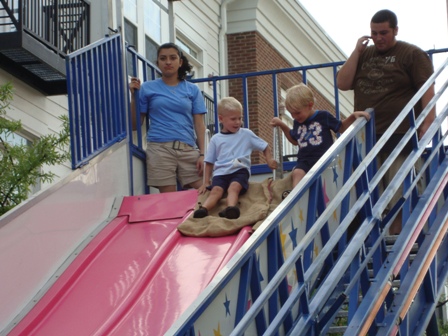 Best buds ready to race down the slide.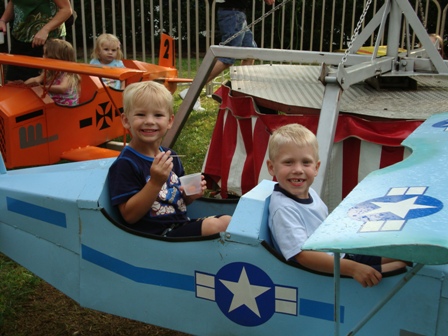 Chase the pilot with his co-pilot Tyler.