AUGUST UPDATES:

8-1-08 until 8-3-08 The Hensleys headed to Asheville to celebrate Papa's 60th Birthday - HAPPY BIRTHDAY PAPA!! Chase went to the Nature Center and loved petting the sheep. He had his first experience with a Japanese Steak House. He was intrigued with the cooking in front of you, but did not like how loud it was in the restaurant. While the chef was there he wanted to be outside watching the trains. He did enjoy the food!! Then he spent Saturday swimming in the pool and playing with Uncle Chad, Lauren, Sam and Jade. What a great birthday weekend for Papa and Chase too.

8-7-08 Chase started back swim lessons today and Mommy was amazed at how well he can swim with only 2 floats instead of 4 on his bubble. Ms. Margaret will have him swimming bubbleless by the end of the year.

8-27-08 Chase had lunch and a playdate with his buddy Rhys. He misses his school friends, but not as much as Mommy misses having him in school! September is just around the corner.

CAMP CAMP CAMP - Chase has spent most of the month at the YMCA camp and loved it... Especially his teachers Ms. Katy and Ms. Maria. He hated to see it end.

8-29-08 chase headed to the lake with the Ryan clan for the last summer fling. Mommy and Daddy stayed in Charlotte to watch the Hokies play ECU at Bank of America Stadium. Too bad VT lost, but seeing all of our old friends was a lot of fun!

AUGUST PICTURES: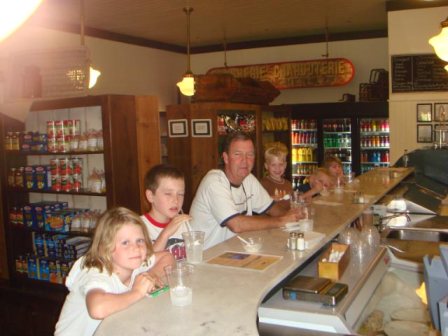 Nothing like ice cream at the market after dinner.

Go fast Uncle Mike - I love the jet ski.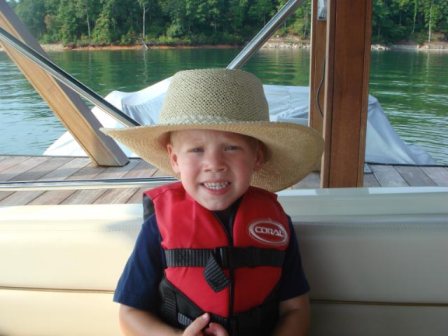 Hanging out on the boat - Looking like a parrot head.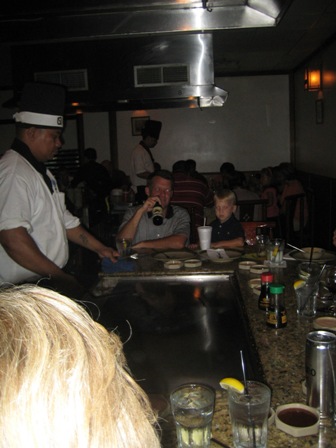 Watching the chef at the Japense Steak House.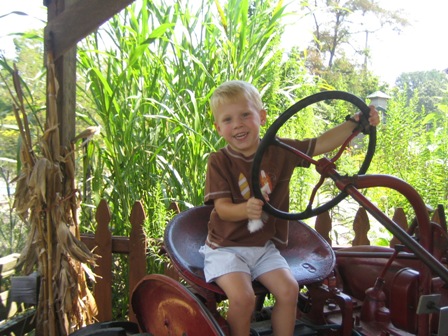 Riding the tractor at the Nature Center in Asheville.