AUGUST UPDATES:

08-05-06 Today Chase and Jenna went to Panther Fan Day at the stadium. They were all dressed in their Panthers garb and were the two cutest fans there!! They enjoyed watching the Top Cats and Sir Purr. One day maybe we will take Chase to see a game... HUM... for wildman that never quites moving - that may be awhile!!

08-05-06 Jenna (Chase's 18 month old cousin) spent the day and the night with Chase. They had a great time together. They do a good job of hazing each other, but are sooo cute when they love on each other. They were determined to sit at the kitchen table and try to eat. So much for highchairs!!

08-15-06 Chase went to Fort Mill today to hang out with his friends Ben and Ella. Mommy was happy to have a diversion since Chase is the not happiest right now. He is working on getting 5 more teeth. His last one year molar, two on bottom, and the two eye teeth. He has not been the happiest camper, but who can blame him!!

08-17-06 Chase is starting his modeling career early. Today Chase went and had pictures made for a billboard that his Papa is doing in Asheville. Chase has become the little ham - all you have to do it get the camera out and he puts on the smiles!! Below is some of the pictures... We will have to wait and see which one makes him famous! Chase would also like to wish Joseph well - He is the first with a broken bone. He was jumping off a wall trying to be Superman and broke his arm. Fearless Chase will probably be the next one in the ER with a broken bone.

AUGUST PICTURES: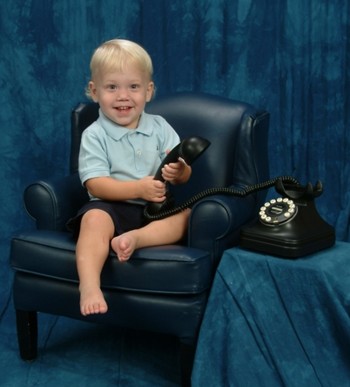 Charles Randall Hensley - CEO and President of the Hensley Corporation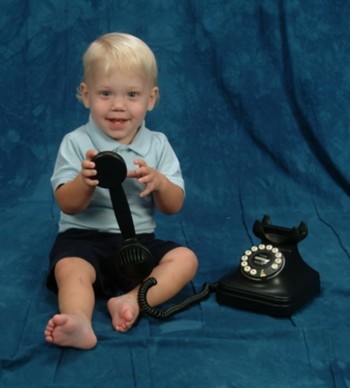 Calling Papa!!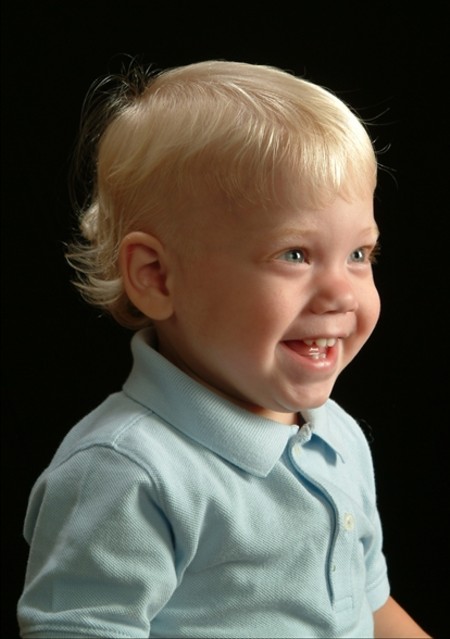 The precious Chase at 20 months.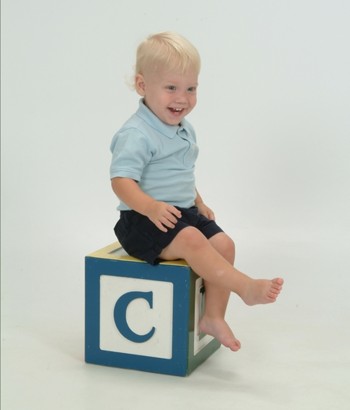 "C" is for CHASE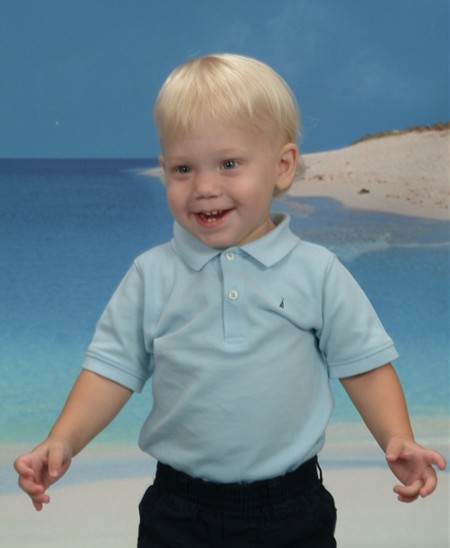 I love the beach... Even if it is a fake beach at the portrait studio!!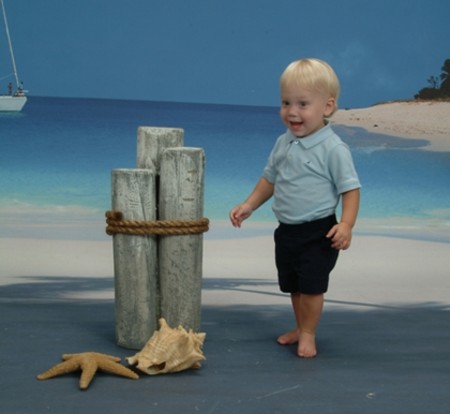 This is funny feeling sand... Where is the real water??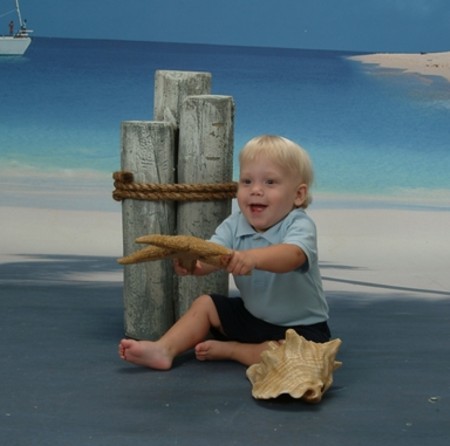 Here is the starfish Mommy. You better get it fast before I drop it and break it - which he did!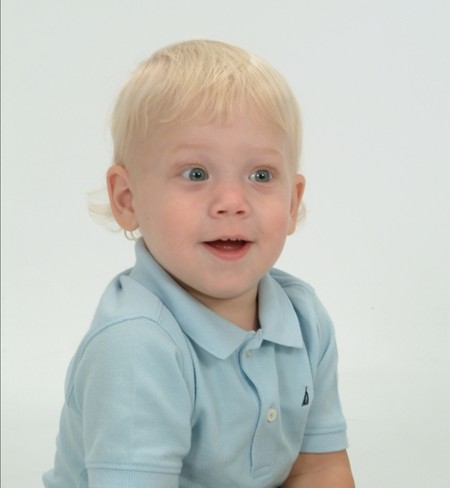 YOU CAUGHT ME!!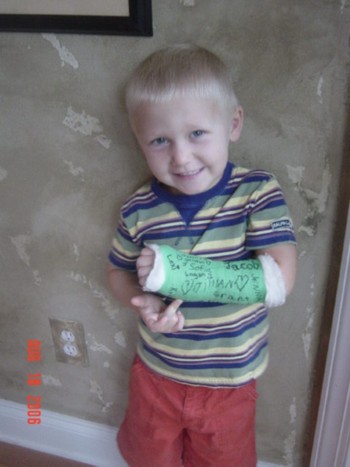 SUPERMAN JOSEPH - well as you can tell by the green cast he was jumping off a wall trying to be Superman and didn't quite succeed!!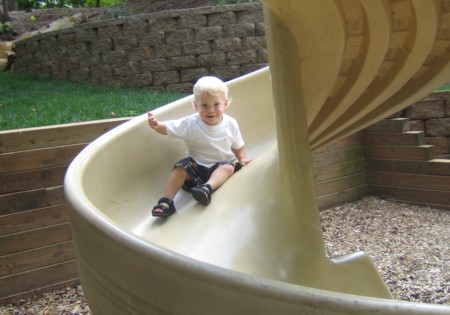 If the park has a slide Chase is the happiest. He is fearless and gives Mommy a heart attack when he just heads down the slide as fast as he can.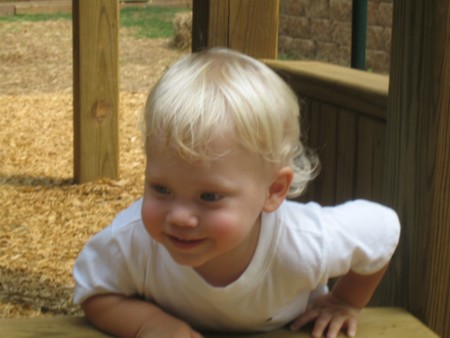 Always having a good time as long as he is outside!!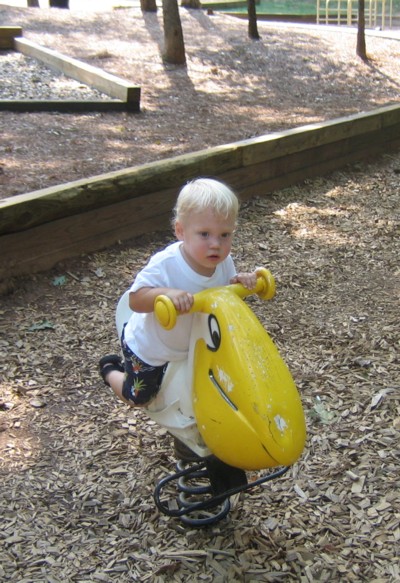 Make it go Mommy... I can't reach yet!!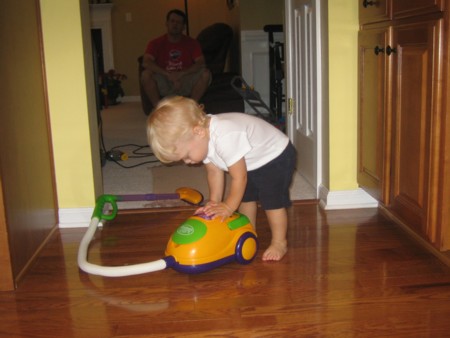 Chase is obsessed with the vacuum so Mommy bought him his own... UGH - dumb idea!!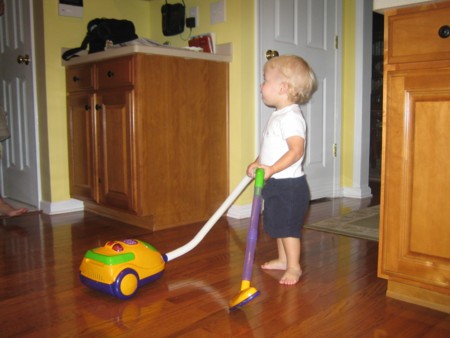 He loves to help clean!!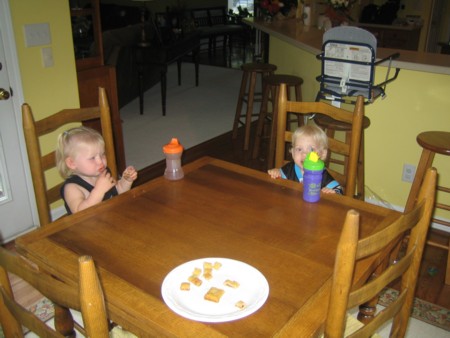 They think they are 5... but we all know they are 18 and 19 months!!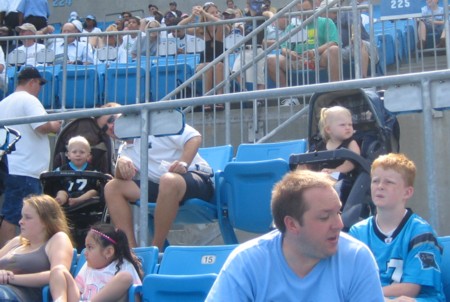 The 3 biggest fans... Chase, Daddy and Jenna.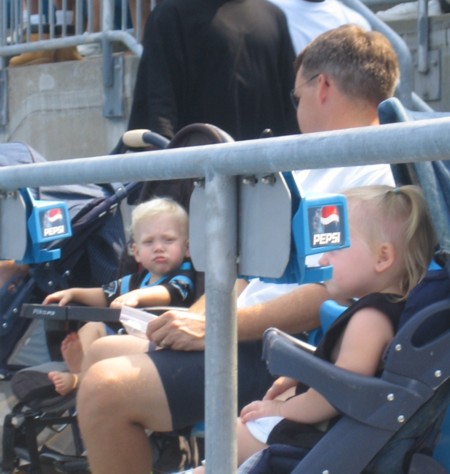 Chase discussing which Top Cat Cheerleader is the cutest with Daddy.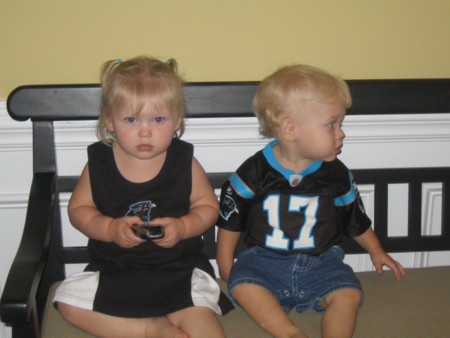 The Ultimate Panther Fans - but they sure don't seem to be fans of each other!!