AUGUST UPDATES:

On 08-02-05 Chase weighs 16 pounds 2 ounces.

Chase is rolling over at will with no problems. He has figured out that it will take him somewhere, but it working on fine tuning exactly how to do that. He is starting to scoot and turn towards things he wants. Before we know it he will be mobile!

On 08-17-05 Chase weighs 16 pounds 9 ounces. He is growing by leaps and bounds!

On 08-25-05 Chase went to CMC Hospital to have an Esophagealgastroduodenoscopy (EGD) and a 24-Hour pH Probe done. Chase and Mommy spent the night in the hospital - boy did we both think that when we checked out in March it was for good! - they both survived and Chase was an angel! This was done to help us work on finding some solutions to Chases's tummy problems. The EGD did not show any ulcers which is awesome. We will have all the test results back on Friday.

Well Chase is offically mobile. He is rolling like crazy and now is scooting by pulling his body on his forearms... UGH are we in trouble now... Hey Daddy... Better get those baby gates up on the steps FAST!

On 08-27-05 Chase had a date with Ainsley Jones - his NICU girlfriend. We all enjoyed spending the day with Jeff, Rachel, Mac and Ainsley.

AUGUST PICTURES: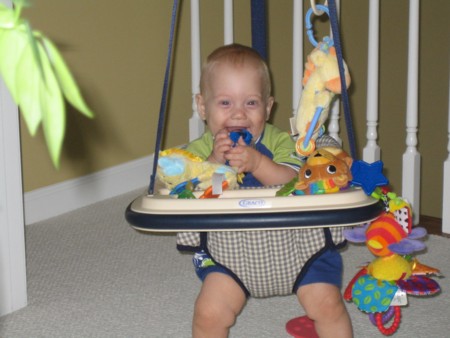 Chase loves to play!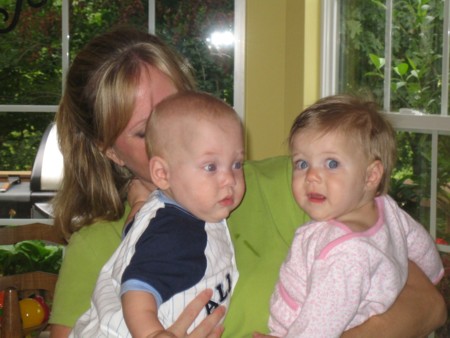 Chase had his NICU girlfriend Ainsley visit Saturday. They went on a date to the pool and hung out on the floor together. Hard to believe that 8 months ago these two were little peanuts!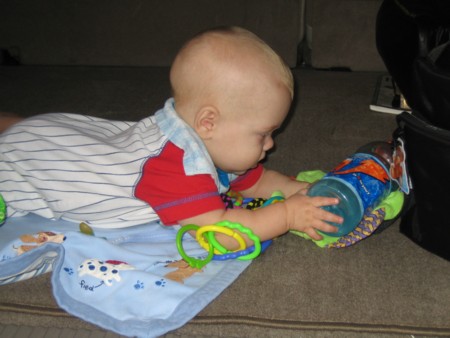 Chase drinking Gatorade in the back of Daddy's car before the GreekFest 5K. Daddy pushed him and he did awesome! Watch out for Chase to be the next famous runner!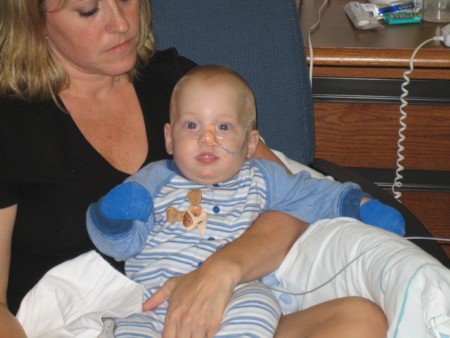 Chase hanging out in the hospital with his boxing gloves on. Hopefully the test will help us with Chases's unhappy tummy!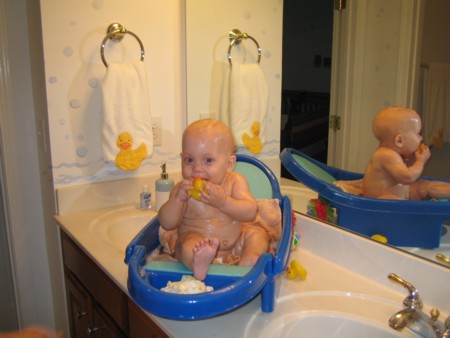 Chase loves the tub. But as you can see he has out grown the baby tub... Time to move the the big boy tub!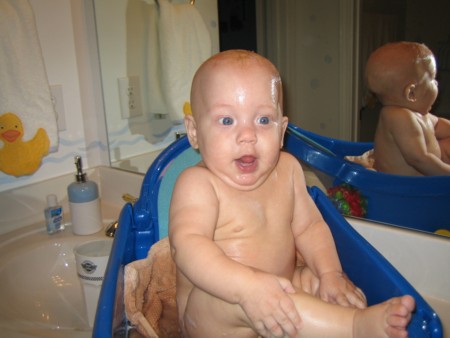 TUB HAPPY!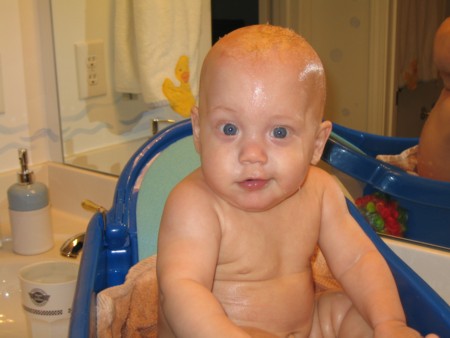 WILDMAN - Lovin every minute of his bath!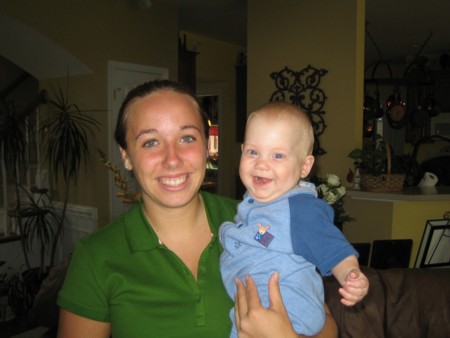 Chase is sooo happy with his babysitter Amanda... Most days he seems to love her more than Mommy... It also helps that she completely spoils him!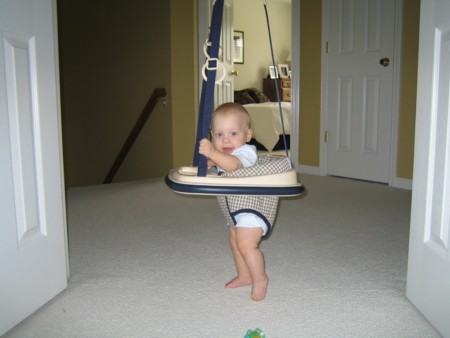 Enjoying my new activity - playing in the Bumper Jumper!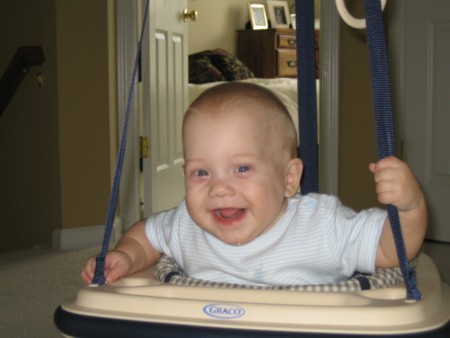 Happy while Jumpin!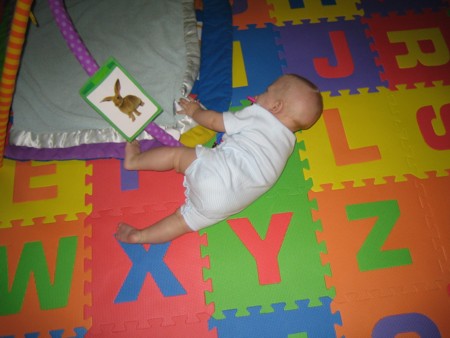 I am rolling over easily... I have now started to figure out I can get somewhere!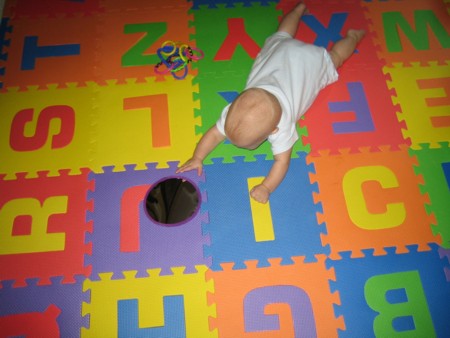 I am starting to scoot toward things I want. Watch out Mommy and Daddy before you know it I will be anywhere I want to be... Time to baby proof the house!