APRIL UPDATES:

4-3-09 to 4-5-09 Chase and Daddy went to Charlottesville to visit Gee Gee, Granny B and Aunt Meg while Mommy went to Charleston to run the Cooper River Bridge Run. Everyone had a great weekend!

4-9-09 Chase and Jenna went to see the Easter Bunny today. This was a milestone for Jenna since she normally wont go near any kind of dressed up character.

4-10-09 to 4-12-09 The Hensleys headed to Asheville for the McKinney Easter Weekend. Chase loved spending time with all of his cousins. Saturday we went to the Biltmore Forest Country Club for the annual Easter Egg Hunt and had a blast. Chase found the "golden" egg and won a Leapster. Sunday the Easter Bunny brought a basket full of goodies.

4-12-09 Grandma and Papa McKinney are trying to make Chase famous by putting him on another billboard. Hopefully some modeling/talet agent will see him and he will become famous.

4-16-09 Today Chase had swim lessons with Ms. Margaret and he did amazing things. She had him swimming with no bubble and with his face in the water - it was like watching a little fish! Totally amazing! He is definately getting ready for summer time and the pool/lake.

4-18-09 Today was a busy day with birthday parties... HAPPY BIRTHDAY TYLER - HAPPY BIRTHDAY AVA. The parties were at two of Chase's favorite places - Bounce U and Everest Gym. It wore him out! The morning got off to a rocky start after Daddy had to go to urgent care to get 3 staples in his head - he tried to shut it in the back of the Tahoe... HUM... We thought Stacy was the clutz.

4-24-09 Chase had a blast this evening with Elizabeth and Ethan Hall. Playing in the sand, on the deck, in the back yard, eating pizza... Enjoying the beginning of summer and looking forward to many more evenings like this one.

4-25-09 Today was yard work day at the Hensleys. MULCH.. MULCH.. and more MULCH. Chase was the best worker spending hours helping get the mulch out of the truck and running water bottles for Mommy. The highlight of his day was getting to ride and drive the HUGE earth mover at Soil Supply! Thank you to the kind man that took Chase for a ride!

4-26-09 Chase sang in the choir at the 9:30am service. He did a great job - so did all the other 4 year olds!

APRIL PICTURES: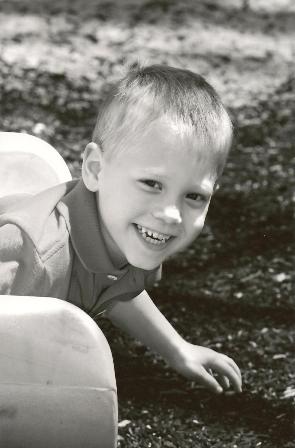 Sliding away.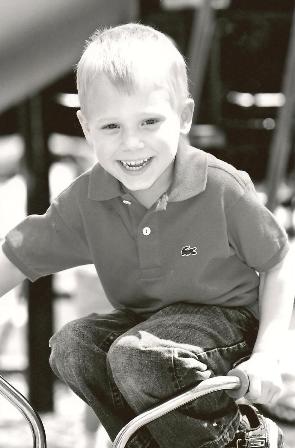 Happy on the playground.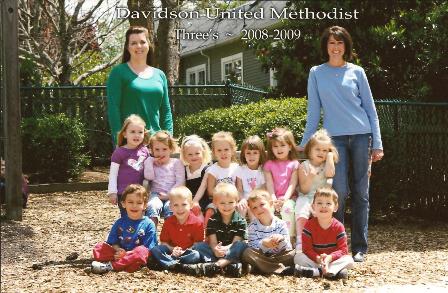 Chase and his preschool class.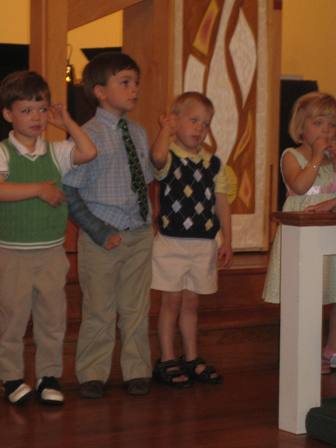 Singing in the morning choir.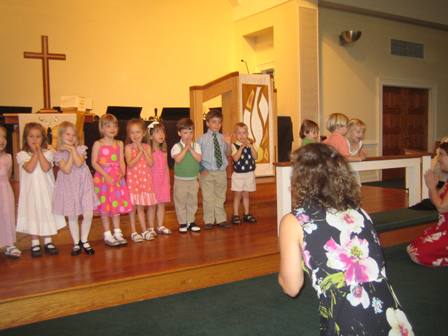 The Cherub Choir.

Chase in HEAVEN - riding the really big earth mover at The Soil Supply.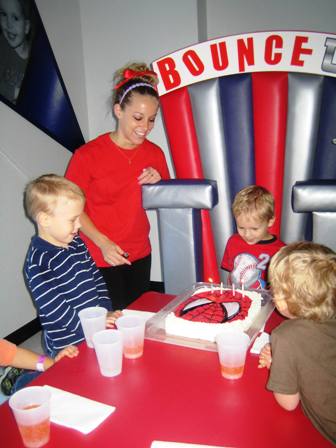 HAPPY BIRTHDAY TYLER!

Chase having fun at Ava's birthday party.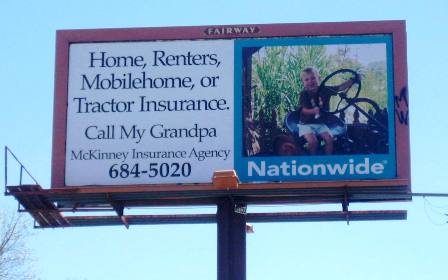 Chase's 2nd Billboard in Asheville... Maybe a talent agent will see it and make him famous!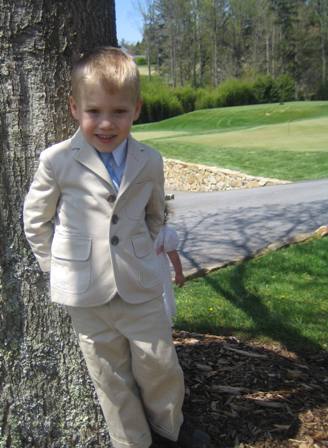 Posing in his Sunday Best!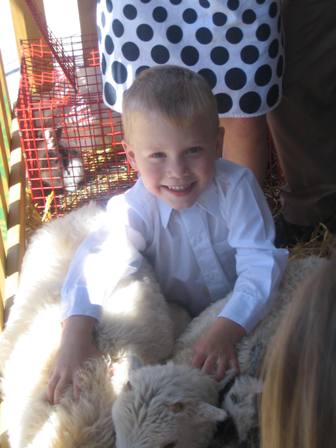 Chase loves the animals. He was so glad to see they were at the club again on Sunday!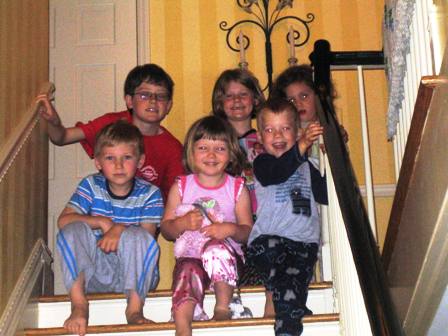 Can we go yet? All the kids ready to head down stairs and see what the Easter Bunny brought them and hunt for eggs.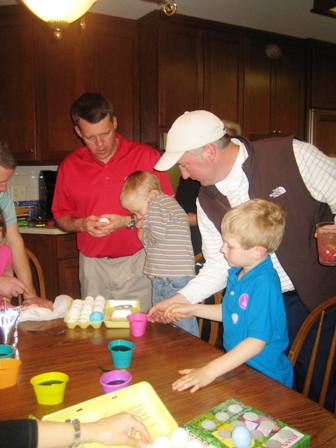 Dying Easter Eggs... A family tradition.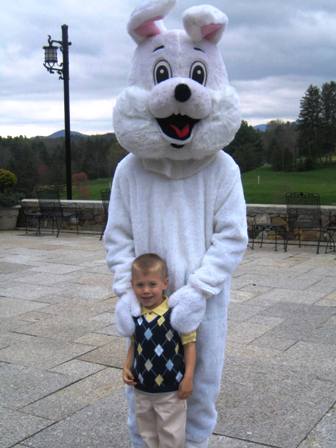 Chase loves ALL Easter Bunnies!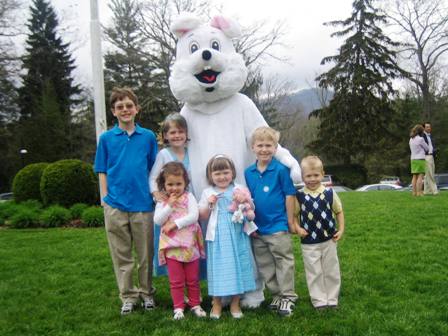 The McKinney Grandkids (minus one sleeping)... Jake 10, Jillian 8, Joseph 5, Chase 4, Jenna 4, Reagan 2, (Ryland 10 months).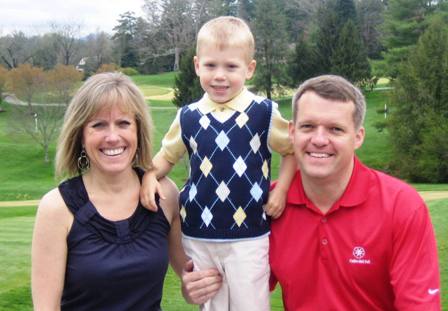 The Hensley Family 2009 Easter Picture.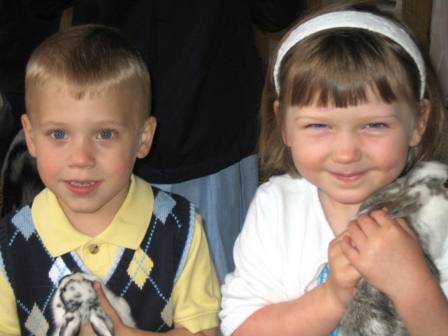 Hey MOM...They said these were for sale...do you have the credit card?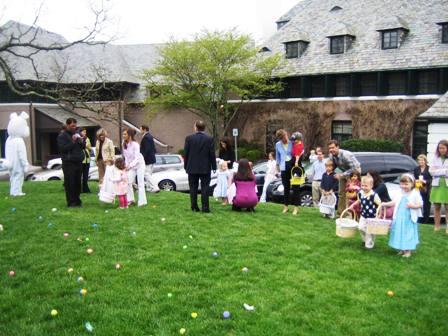 READY... SET... GO!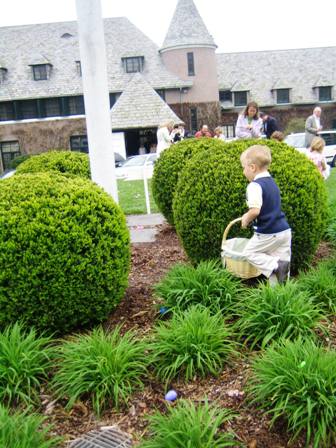 I found the Golden Egg!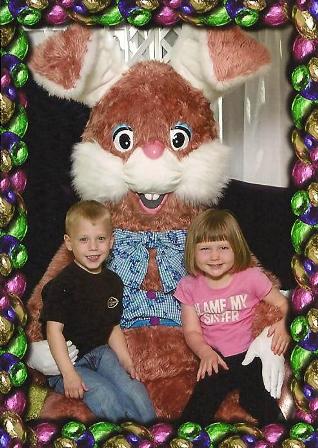 Chase and Jenna loving on the Easter Bunny at Northlake Mall.