APRIL UPDATES:

4-1-07 Chase became a chicken this weekend. While Mommy was in Charleston running the Cooper River Bridge Run, Daddy went to Target and ended up leaving the store with Chase in a chicken outfit... What things the boys get into while Mommy is away.(see the picture below)

4-6-07 to 4-8-07 We went to Asheville to celebrate Easter weekend. On Friday we were in the park playing with light weight jackets on in the sunshine. We woke up Saturday morning to 2 inches of snow. Well if we couldn't have a white Christmas why not a white Easter. The challenging part was what to put the kids in so they could go out and play. We got creative and put socks on for gloves and put small trash bags over their shoes... Luckily we did have heavy coats. The sad part was the Biltmore Forest Annual Easter Egg Hunt was cancelled, but we did get to go have brunch with the Easter Bunny.

4-28-07 Chase and Mommy head down to the Presbyterian NICU reunion picnic. Before heading to the picnic they visited the NICU to see some of their favorite nurses. Chase was scared to death - maybe he was afraid that Mommy was going to leave him there. He loved the picnic - okay maybe not the whole picnic just the train that we rode on 15 - 20 times. Mommy enjoyed getting to see how much all these little ones have grown.

4-29-07 Chases new favorite thing is taking a shower. He will ask "shower" constantly. I think he thinks it is his own water park. Mommy has taken him to the indoor pool at the YMCA and after a couple of minutes of getting use to it again - he loves it and is fearless!

APRIL PICTURES: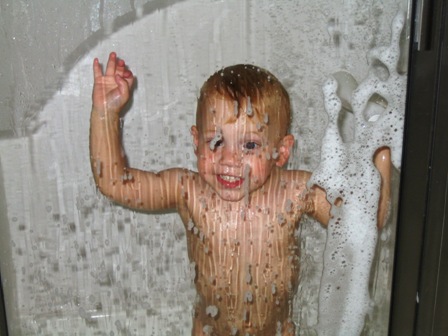 Shower CRAZY!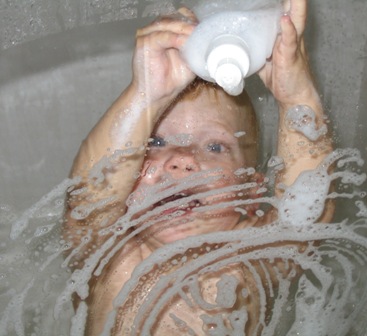 Loving Bubbles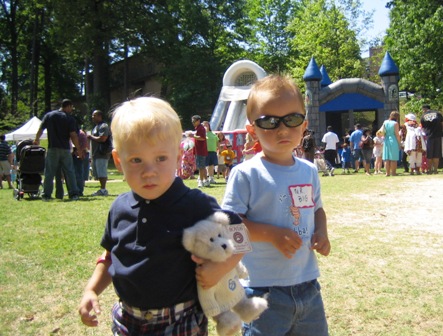 Chase and Tyler hanging out at the NICU picnic.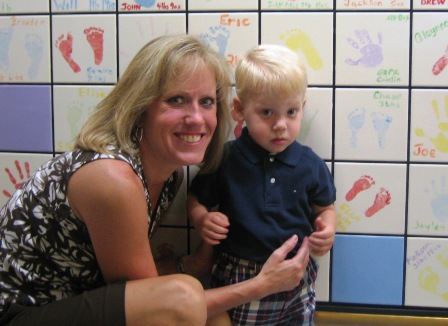 Chase and Mommy in front of his foot prints in the Presby NICU. He was scared Mommy was going to leave him there!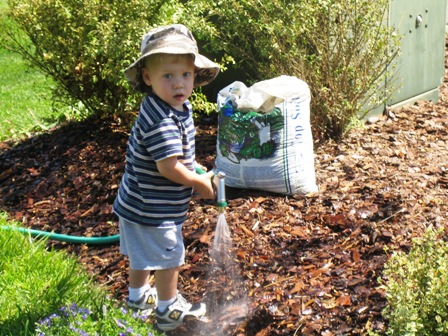 Chase watering the plants Mommy just planted... Well maybe he is watering his shoes more than the plants - he is hoping this will help his feet grow!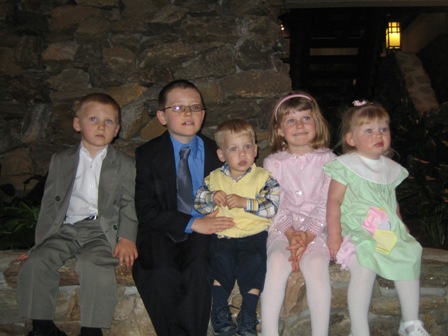 Joseph 3, Jake 8, Chase 2, Jillian 6 and Jenna 2... All 5 kids hanging out at the Grove Park for Easter.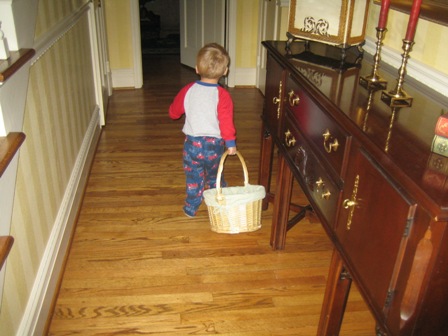 Headed off to find the eggs the Easter Bunny left.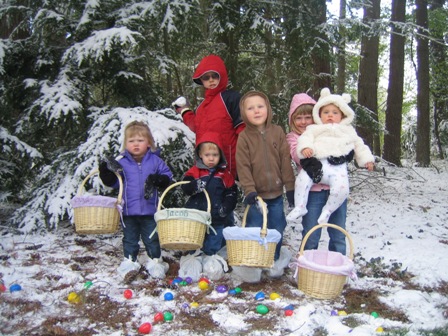 The clan getting ready to Easter Egg hunt in the snow. The colored eggs on the snow made it easy for them to find.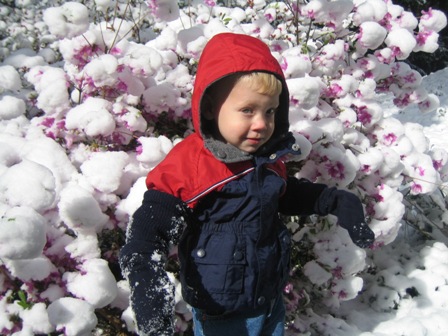 I know... Can't believe this beautiful pink azeala is covered in snow!!!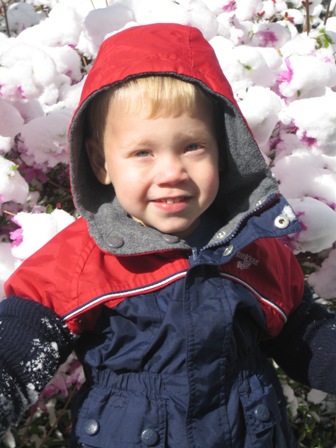 Mommy's snow baby!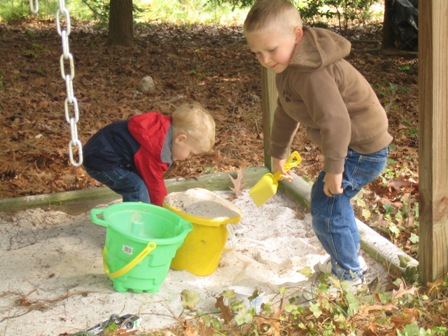 Chase and Joseph in the sandbox before the snow storm.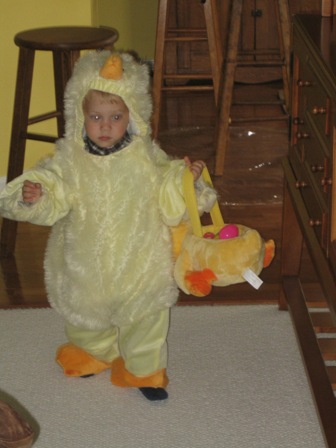 The Easter Chicken.