APRIL UPDATES:

Chase's New Words: Duck

Chase has gotten the all clear from his doctor to go to child watch at the YMCA and go to the nursery at church. Chase is going to the YMCA with Mommy several times a week and loving it. He only cries when he has to leave.

04-01-06 Chase got his first taste of the sand and surf on the Isle of Palms. He loved it... It was very windy and chilly, but it didn't seem to stop him. He loved watching the waves roll in and putting his toes in the water. He is looking forward to visiting again when it is much warmer!!

04-09-06 Today Chase went to his first Easter Egg Hunt and lunch with the Easter Bunny at the NorthStone Club. He loved it. He was a little overwhelmed with the hunting part. Lots of people and he was not real sure what to do with the eggs. He did manage to find four. His favorite part was the Easter Bunny. He LOVED him!! He would chase him around the ballroom and cried when he went away. He was so cute!

Easter weekend we headed to Asheville. Chase and all the Ryan kids went to the Biltmore Forest Country Club for the annual Easter Egg Hunt. Chases favorite part was the water in the petting area and the Easter Bunny of course. Chase spent Easter Sunday with his Great Grandma McKinney and having brunch at the Grove Park Inn.

APRIL PICTURES: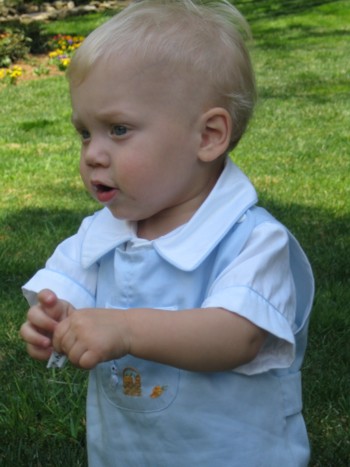 One piece of grass for me... One for Jenna.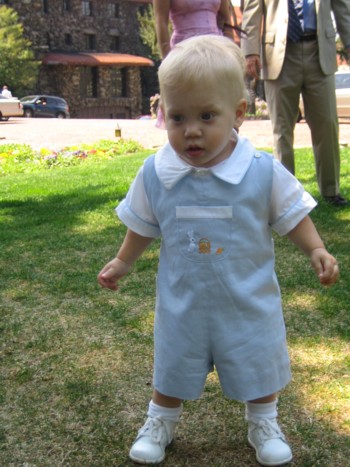 What is Jenna doing?? I want to do it too!!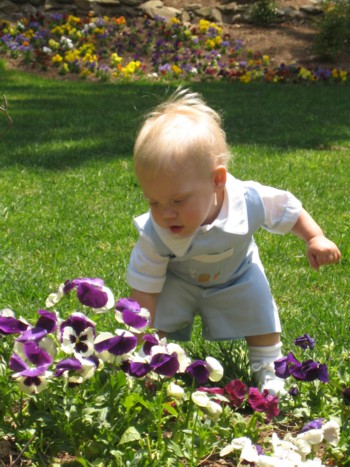 Chase loved picking the flowers!!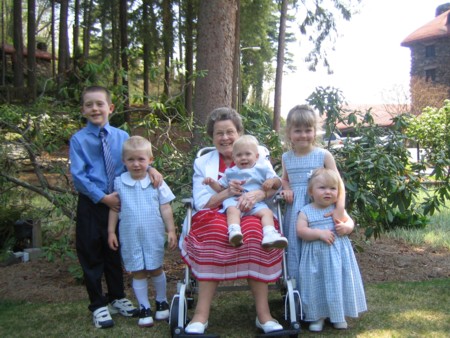 Jake, Joseph, Jillian, Jenna and Chase with Great Grandma McKinney.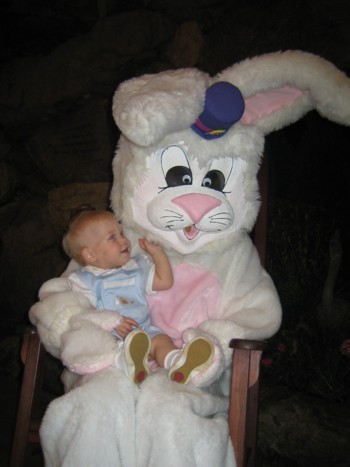 Grove Park Inn Easter Bunny and Chase... He can find that Easter Bunny ANYWHERE!!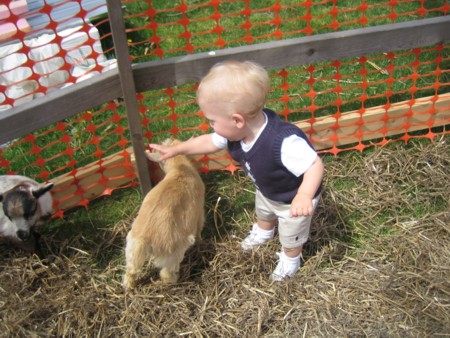 Chase loved the petting area. It was the first time he got to touch sheep, goats, ducks, bunnies and a calf.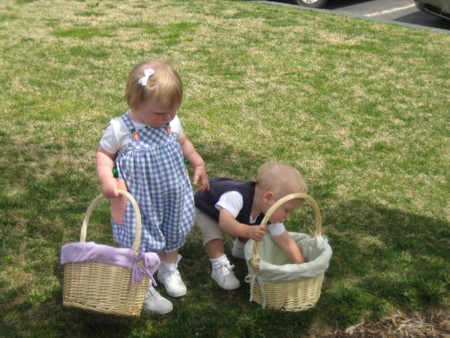 Chase and Jenna trying to find the golden egg. I don't think they understood you had to look for the eggs outside of your basket.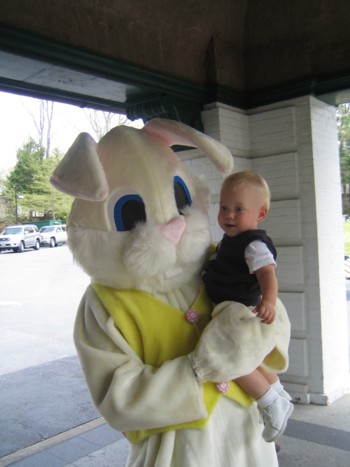 Chase LOVES the Easter Bunny.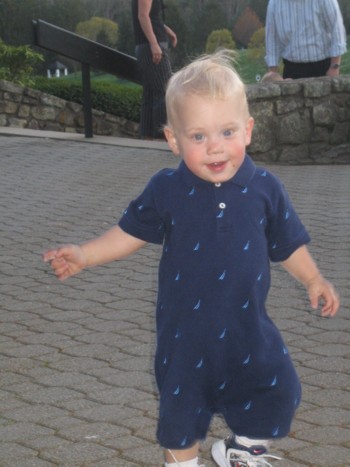 Cute as can be!!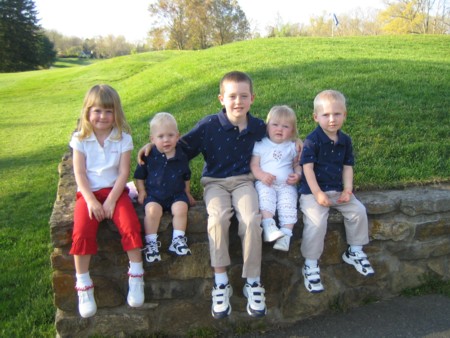 Hanging out with the Ryan kids.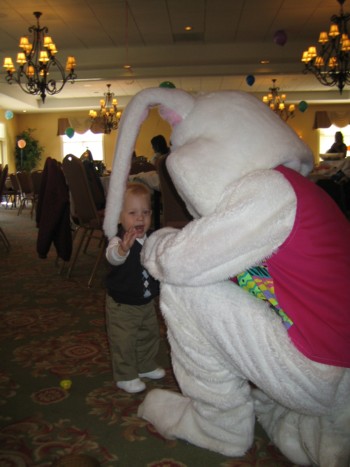 High Five to the Easter Bunny.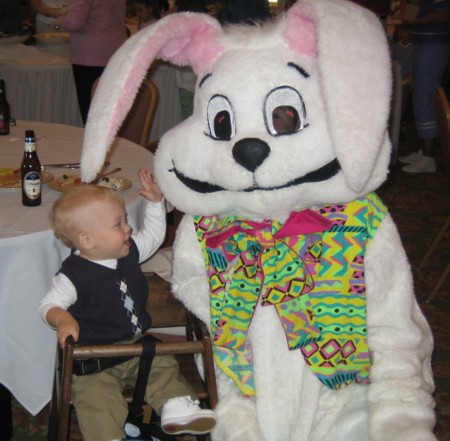 Chase loved touching the Easter Bunny!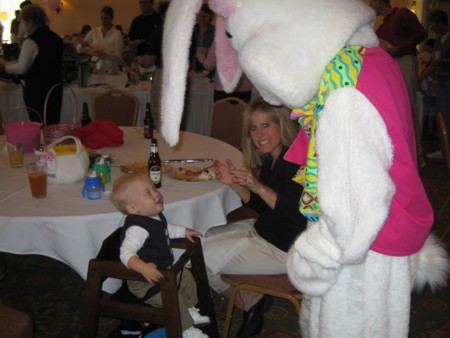 Chase having lunch with the Easter Bunny.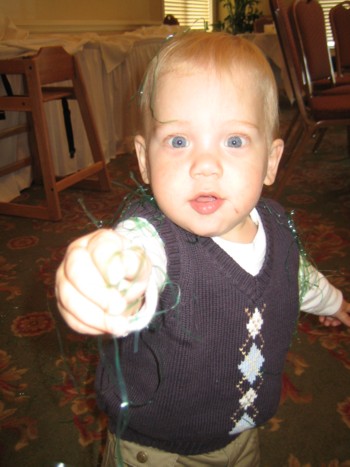 Chase covered in Easter Basket grass... Thanks Daddy!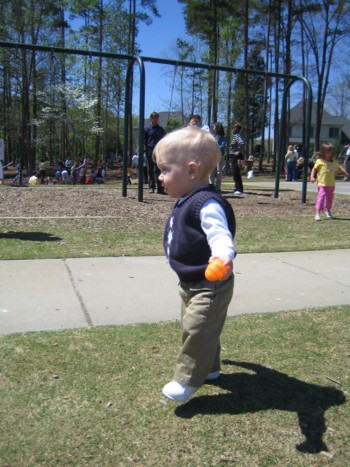 Chase running to show Daddy his egg. He was so proud.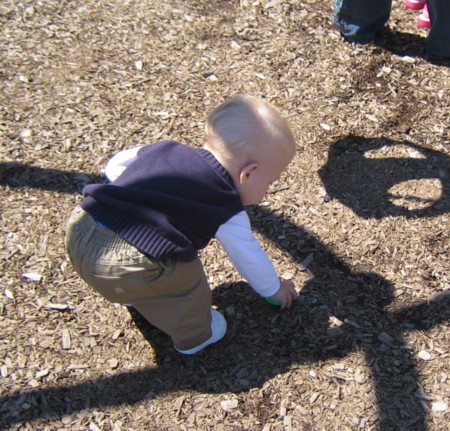 Chase picking up his first egg at his first Easter Egg Hunt.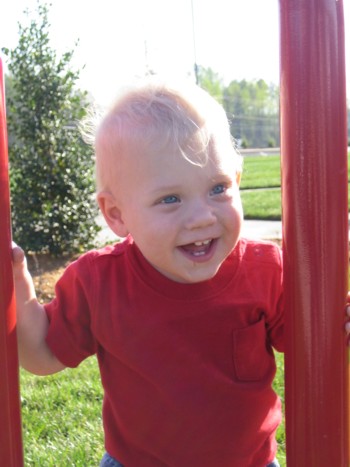 Crazy Hair. Yes... Chase finally has enough hair that the wind can blow and make crazy.

Happy Outside... Chase's favorite place!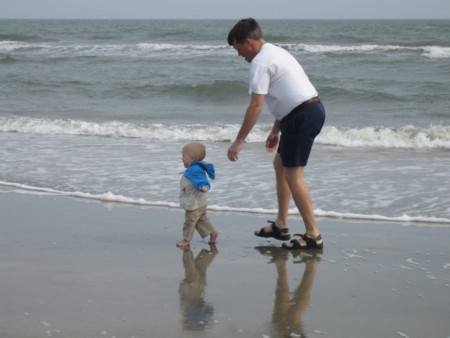 Daddy chasing Chase down the beach. Chase didn't want to leave!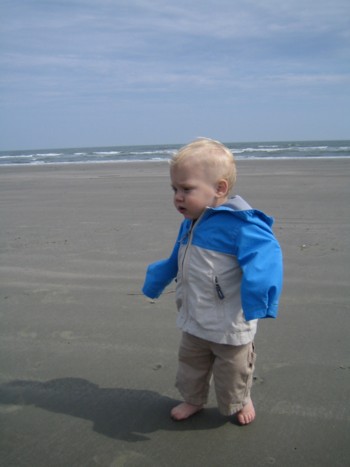 Chase fighting the wind blowing him over... But that didn't stop him... He loves the beach!